VOTE: Pick which classic Grand Prix you want us to stream next Wednesday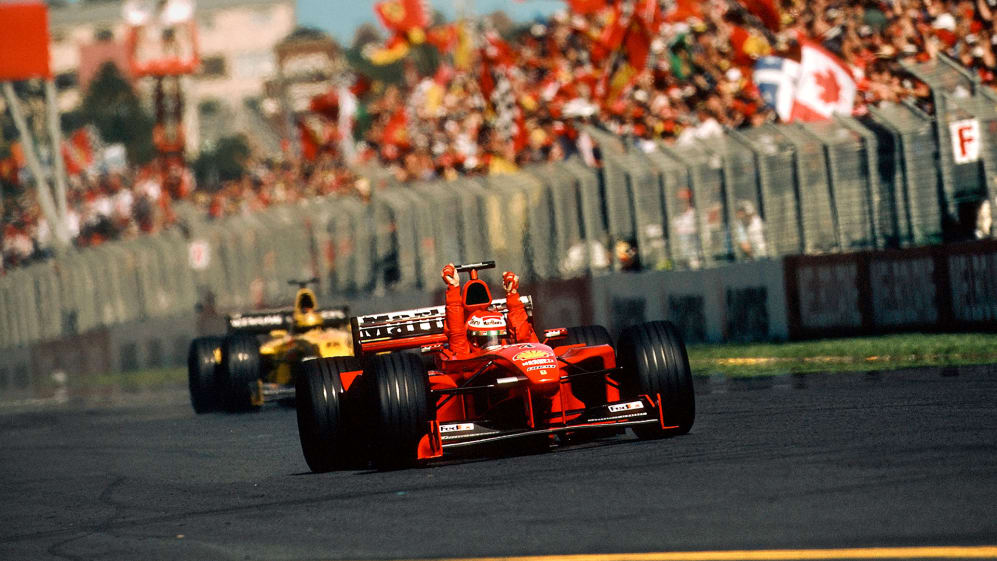 While we obviously can't wait for the 2020 Formula 1 season to get up and running, we have been loving your picks for the classic races you want us to re-run over the past few weeks – and now it's time to vote on the next one.
This week we had the brilliant 2012 Brazilian Grand Prix title showdown on Saturday, followed by the fairytale of Johnny Herbert's win for Stewart at the 1999 European GP on Wednesday.
But which race would you like to see next? Will you go for one of the all time classics, the 1982 Monaco Grand Prix? Or do you want to see the 1999 season opener in Australia? Or perhaps Nigel Mansell making a perfect start to his Ferrari career in 1989?
Pick your favourite now in the poll below. We'll reveal the winning race next week and then show it in full as next Wednesday's streamed event.