Poll
VOTE: Which classic British Grand Prix do you want us to stream for F1's 70th anniversary?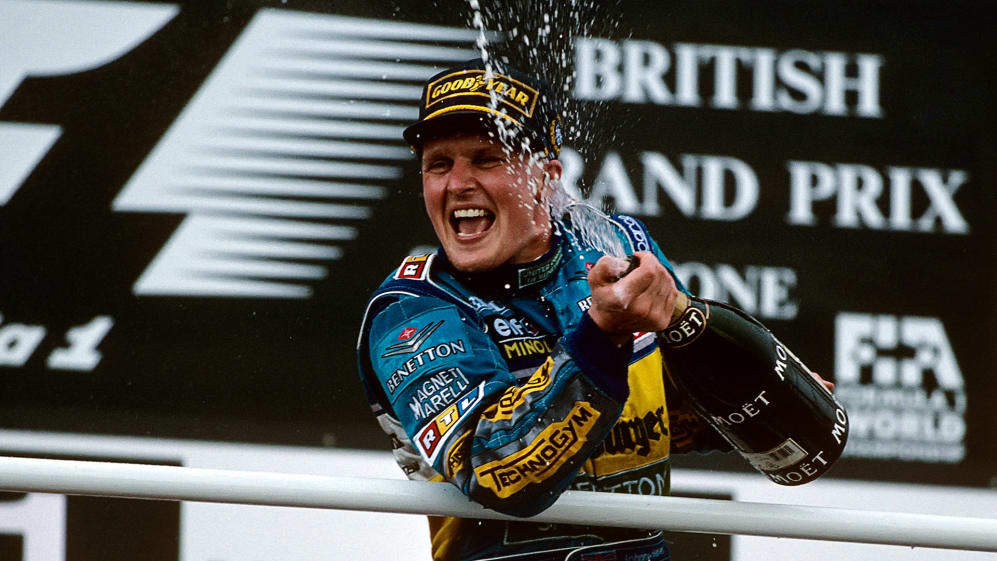 This Wednesday marks exactly 70 years since the very first Formula 1 World Championship race at Silverstone in 1950, so to celebrate we're showing a classic British Grand Prix – and you get to pick which one.
The grand old Northamptonshire circuit has hosted some epic races in its time since that inaugural round of the new F1 World Championship back in 1950 – one of which was the brilliant wet weather win by Lewis Hamilton in 2008 which we showed you last week.
F1 REWIND: Watch Hamilton's brilliant 2008 British Grand Prix win in full
But for Wednesday's classic race re-run, we've whittled it down to three choices. All you have to do is vote for your favourite.
Will it be Nigel Mansell's incredible win in 1987 when he hunted down his Williams team mate Nelson Piquet in the dying laps? Or will Johnny Herbert's surprise win from 1995 be your choice? Or would you like to re-watch the superbly entertaining 2003 Grand Prix?
Pick your favourite now in the poll below. We'll reveal the winning race next week and then show it in full on that very special anniversary on Wednesday, May 13.