Poll
VOTE: Which driver has the best special-edition helmet for the 2020 Italian GP?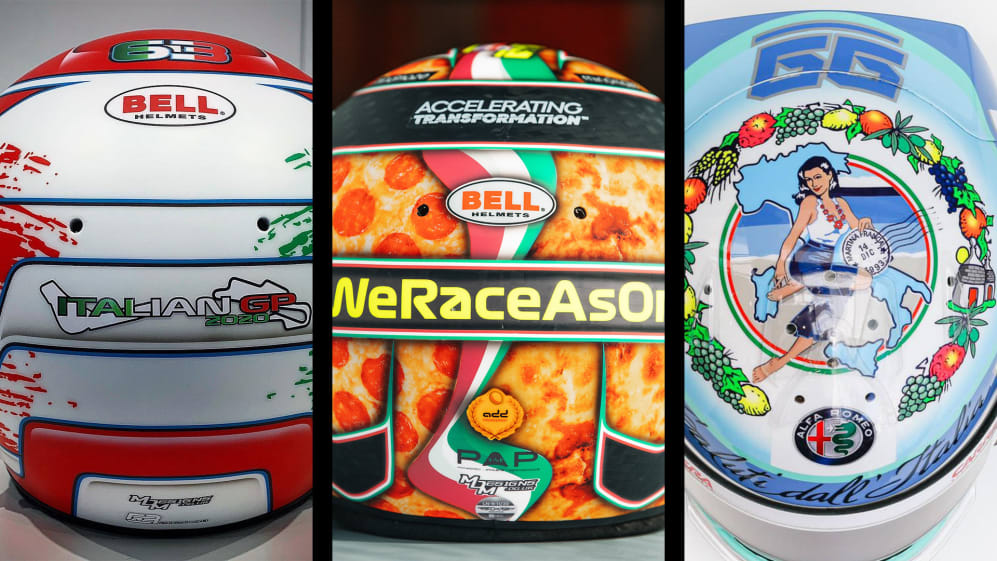 Several drivers have brought special helmets to the 2020 Italian Grand Prix – but which one do you think is the best?
Whether it's Lando Norris's pizza-themed helmet, Antonio Giovinazzi's azzurro design adorned with Italian symbols, George Russell's tricolore lid, inspired by the Italian flag, or Sebastian Vettel's dazzling chrome design, we've got some stunning new headgear being sorted this weekend at Monza.
Have a flick through the gallery then have your say on which one is best in the poll below...