VSC period saved points finish after power loss - Sainz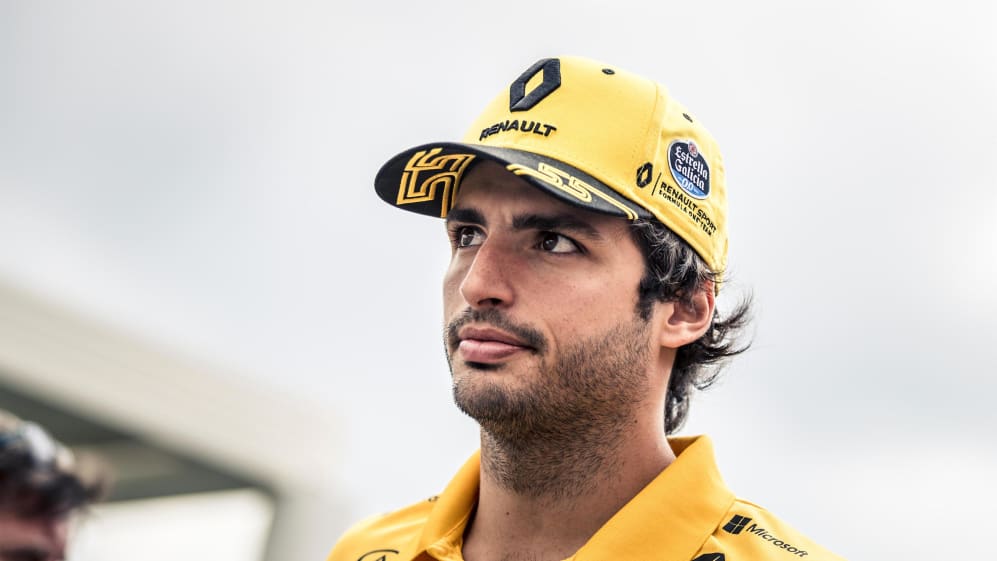 With six laps to go, Renault's first race back on home soil since 2008 was going rather well, with Carlos Sainz sitting pretty in P6. But in an instant things were turned on their head as the Spaniard reported a loss of power – and if it wasn't for Lance Stroll's late off causing a Virtual Safety Car period, Sainz reckons he may have missed out on points in France altogether...
Having qualified in P7, five places ahead of team mate Nico Hulkenberg, Sainz capitalised on the mayhem at the start to run in P3 in the early stages. He was subsequently passed by Kimi Raikkonen, Daniel Ricciardo and a recovering Sebastian Vettel, but was still placed to comfortably claim 'best of the rest' honours when he reported having 'no power'.
Haas's Kevin Magnussen and Mercedes' Valtteri Bottas quickly capitalised, sweeping past the ailing yellow car, but when Lance Stroll's left-front tyre gave way a lap later, Sainz was offered a reprieve when the Virtual Safety Car [VSC] was deployed to deal with the stricken Williams.
Sainz, who was giving away 31km/h on the straights to Bottas after encountering his issue, admitted that was good fortune, but that he couldn't take much solace from it.
"It saved us the points finish," he said of the VSC intervention, "but it's very difficult to digest P8. It's a good result, but when you are running P6 for the whole race - easily, comfortably - and then suddenly five laps from the end this happens, I feel bad for the team I feel bad for myself because did a perfect weekend.
"We managed to stay ahead of a very fast Haas without a problem. It's a bit of a shame but you know things like this happen in races. We will learn from it, turn the page and go again in Austria."
Despite his issue, Sainz finished the race one place ahead of Hulkenberg in eighth, giving him a sixth consecutive points finish. The only other drivers to have achieved that level of consistency are championship leader Lewis Hamilton and chief rival Vettel.
Sainz remains ninth in the drivers' standings, but is now just six points behind Hulkenberg and four behind countryman Fernando Alonso.
Renault, meanwhile, have strengthened their grip on fourth in the constructors' standings, moving 22 points clear of McLaren who endured a nightmare race in France.