Video
WATCH: Giovinazzi has two near misses in FP3 as Alfa Romeo are hit with €5000 fine
Antonio Giovinazzi had an incident-filled FP2 in Hungary as he was released into the path of Lance Stroll's Aston Martin in the pit lane, before having a very close call with AlphaTauri's Pierre Gasly out on track late in the session.
For the incident with Stroll, which saw Giovinazzi stamp on the brakes to avoid anything worse than a tap of his front wing with the Aston Martin's rear wheel, Alfa Romeo were fined €5,000.
FP3: Hamilton leads Verstappen and Bottas in final Hungary practice after heavy Schumacher crash
"Car 99 left its garage when car 18 was driving in the fast lane. As a result, the two cars had contact and the front wing of car 99 was damaged. The team of car 99 admitted that it was their fault," read the Stewards' report.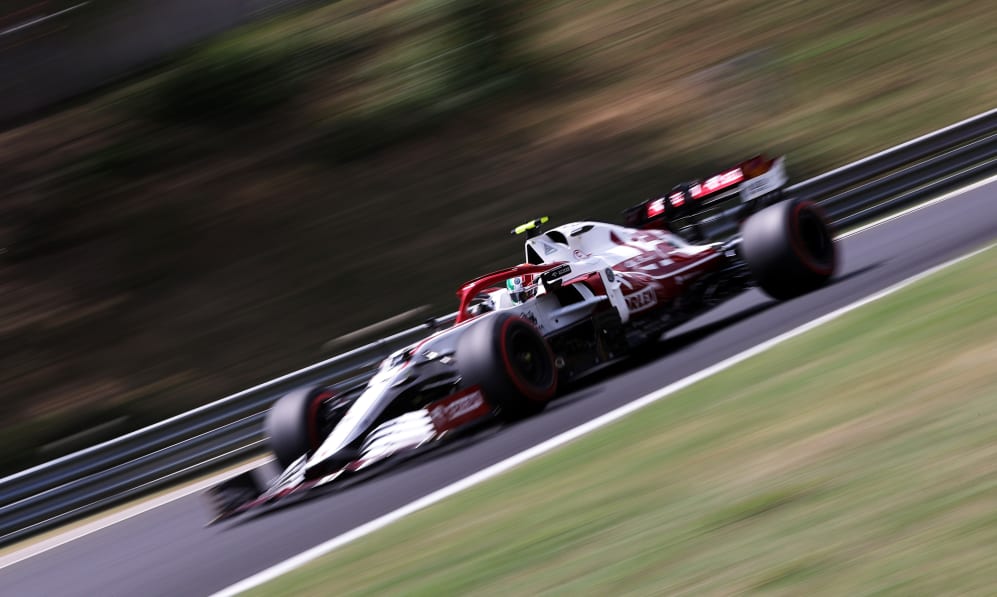 Just minutes later, Gasly found Giovinazzi on the exit of Turn 13 and had to take evasive action to avoid contact – with the Italian reprimanded for impeding the Frenchman.
The Stewards said: "During FP3 GAS was on a quick lap, while GIO was on an out lap, driving slowly on the line at the exit of T13 in front of GAS. GIO had no warning by his team and admitted during the hearing that he impeded GAS. Both drivers agreed to the Steward's opinion that this is not acceptable during free practice."
Giovinazzi finished 18th in the final session, which saw Mick Schumacher crash out and put his participation in qualifying into doubt.
See both incidents in the video above, and tap here to see full highlights from the session.