Watching Red Bull's championship success from the sidelines 'killed me' admits Albon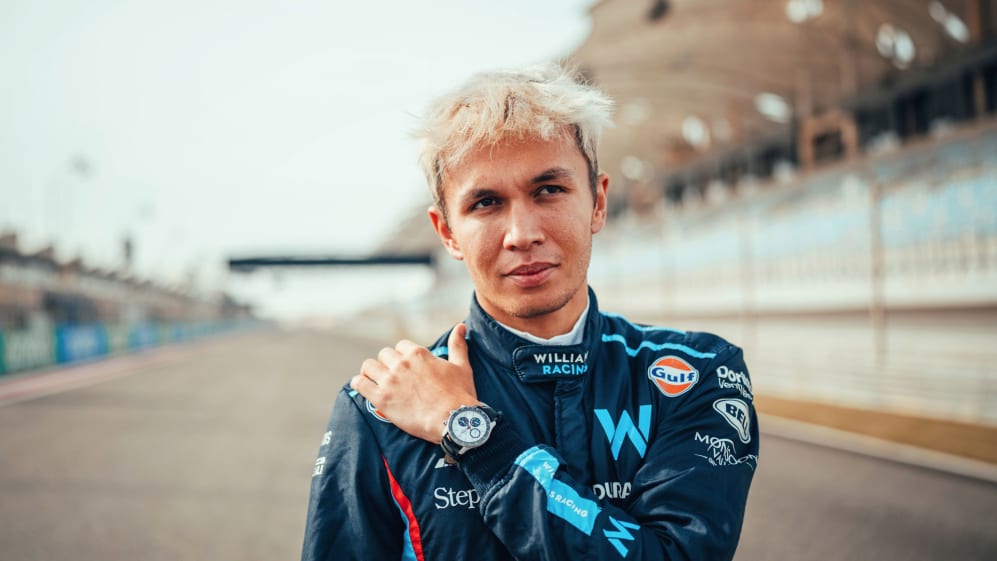 Former Red Bull driver Alex Albon has opened about how he felt watching Red Bull win the title in 2021 while he sat on the sidelines as their test and reserve driver before joining Williams in 2022.
Albon made his F1 debut with Red Bull feeder team Toro Rosso in 2019 and was drafted up to Red Bull in the middle of that season in place of Pierre Gasly. The Thai driver spent 2020 with the team, picking up two podiums, before being demoted to the reserve role, when they brought in Sergio Perez to replace him.
In 2021, Max Verstappen won his first drivers' title, while Red Bull would win both championhips in 2022. Albon spoke about how he felt in a recent interview with The Players' Tribune.
IT'S RACE WEEK: 5 storylines we're excited about ahead of the 2023 season opener in Bahrain
"So during that year I'd sit there and watch Checo [Perez] and Max rack up points for Red Bull Racing, and it just killed me. It wasn't because I wasn't happy for their success. Hand on my heart, I really was happy for them. I worked with both of them all winter to get the car right in the simulator.
"I remembered all the issues Max and I had with the car the year before, and the team and I spent hours in a dark room looking at data visualisation, making sure we had the car on rails. And when we got to testing and I saw the guys come in and say, 'Yeah, car feels really great,' I was really happy it was performing well. But I just wanted to be out there."
"That was the most difficult moment of my career, and I really had to ask myself some hard questions. I had to think about more than myself as a driver. I had to think about who I wanted to be as a person. How many drivers lose their seat and never come back? How many drivers come in for a few seasons and disappear from F1? It's a cutthroat business, I know it.
"And I didn't want to be that guy. The one who you forgot about.I wanted to be Alex Albon, the F1 driver," he says.
BUXTON: Why 2023 has all the ingredients to be an outstanding F1 season
To make that happen, Albon says he went around the paddock handing out his CV to the other teams.
"I did it in excel and I had all these lap times and splits and all sorts of data all colour-coded. It was all in reds and greens and yellows and it was really a sight to behold. I was quite proud of it."
And it worked – with Williams picking him up as replacement for George Russell, who left the team for Mercedes in 2022.
This year will be Albon's second with the British team, and he has a new team mate in the shape of American rookie Logan Sargeant. The duo will be looking to lead Williams off the bottom of the standings where they finished in 2022. The drivers managed a combined 439 laps in testing – ending up second-highest in the mileage charts in Bahrain.