Feature
IT'S RACE WEEK: 5 storylines we're excited about ahead of the 2023 season opener in Bahrain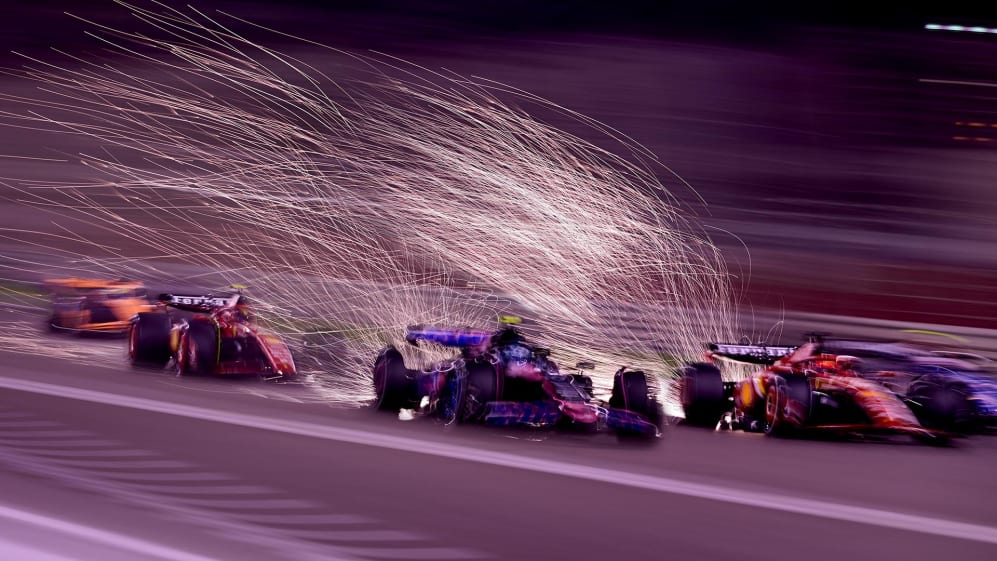 After a long off-season and short testing schedule, the 2023 Formula 1 season is upon us. Racing will resume this weekend in Bahrain and the excitement is building, so we thought we'd run through a few of the big questions that will be answered when the cars hit the track at Sakhir…
1. Can anyone stop Red Bull?
It's rare that you get consensus within the paddock after pre-season testing, such are the unknowns in terms of how different teams are operating. But as the chequered flag fell on Saturday night there was unanimity over who the team to beat are, and that's Red Bull.
BARRETTO: Testing has given us a fascinating insight into the pecking order for 2023 – but the full story is going to be even juicier
The defending champions enjoyed a hugely impressive three days in Bahrain, running reliably and extremely quickly during both short and long runs. It wasn't as if they were trying to downplay their strong outing either, with Max Verstappen saying he finds himself in "a very positive place" ahead of his title defence.
"It's been very good," Verstappen said. "I think the car is working really well. Just going through a lot of things that we wanted to try. It's very interesting what we have been trying.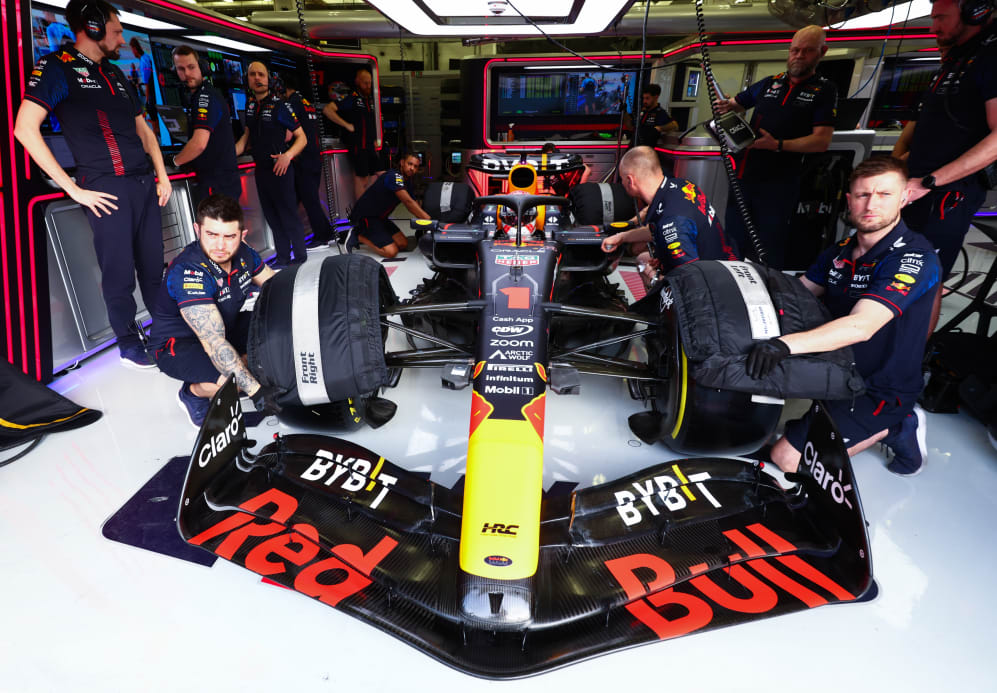 "There are quite a few differences on the car. Definitely drives a bit different, but I think that's also related to the tyres. But overall, I think it's definitely an improvement to last year.
"I think after last year, the philosophy of the car in general didn't really change. Just trying to find more performance on it. I think all the things that we have on the car are well thought out and tested well on the simulator as well. There's nothing really rushed or things on the car that we know are slower. Everything that we put on the car is faster.
READ MORE: Red Bull boss Horner picks his most improved team from 2023 testing – and explains why he's not surprised
"Our goal is to win and win the championship only."
But both Ferrari and Mercedes believe they have good baselines to work with, and the latter have made some significant changes over the winter that could lead to bigger steps after analysing the testing data.
And as we saw a year ago, the winners of the first race don't necessarily end up as the title favourites…
2. What's the midfield order?
It would be a surprise if the top three order is significantly different to the way it ended last season, but behind that is a much bigger unknown.
Alpine and McLaren fought for fourth in 2022 but one of the teams that came on strongly through the year – Aston Martin – appear to have continued that momentum through the off-season and impressed many observers in testing. In fact, some teams even felt they could worry Mercedes at one stage.
ANALYSIS: How do McLaren, Haas and AlphaTauri stack up after pre-season testing in Bahrain?
But much of that is based on long run performance and laps that hint at the AMR23's potential, while other teams also had strengths that they will be drawing encouragement from. Alpine hid their hand in terms of soft tyre running, while McLaren were downplaying their chances but had flashes of pace even while nursing weak front wheel winglets.
Alfa Romeo were fastest on day two, Haas and Williams made progress and AlphaTauri were right in the mix while completing the most mileage. The first answers will come in qualifying, where it's unlikely anyone outside the top three can be confident of a Q3 spot.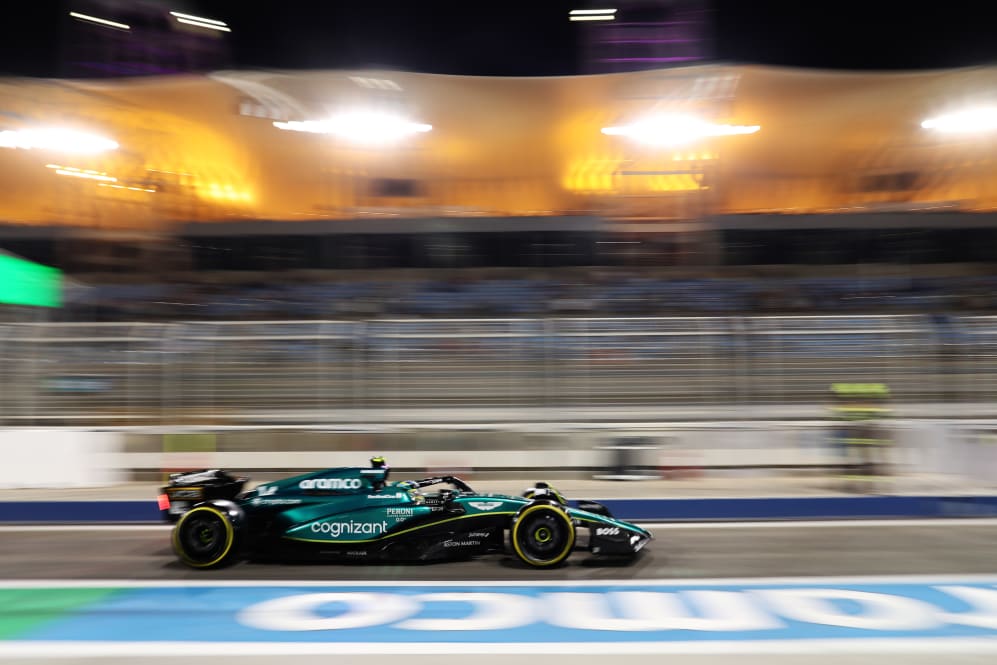 3. Who will drive for Aston Martin?
Off the track, a major point of intrigue was the situation surrounding Lance Stroll as he recovers from injuries sustained in a minor bicycle accident while training ahead of the test. Stroll was ruled out of the three days, but Aston Martin were coy about whether he would be in a position to race.
By Saturday night, whispers that Sebastian Vettel could have been spoken to about a potential shock return led to team principal Mike Krack fielding questions on the matter, and he didn't rule out the possibility…
TECH INSIGHT: The AMR23 is inspired and innovative – but is Aston Martin's pace real?
…but then the team formally did less than 24 hours later. If Stroll is not fit then reserve driver Felipe Drugovich – who drove for two sessions during testing – will replace him.
That decision is likely to come at late notice as Aston Martin want to give Stroll as much time as possible to prove his fitness, and whoever is behind the wheel is going to be facing a tough first weekend.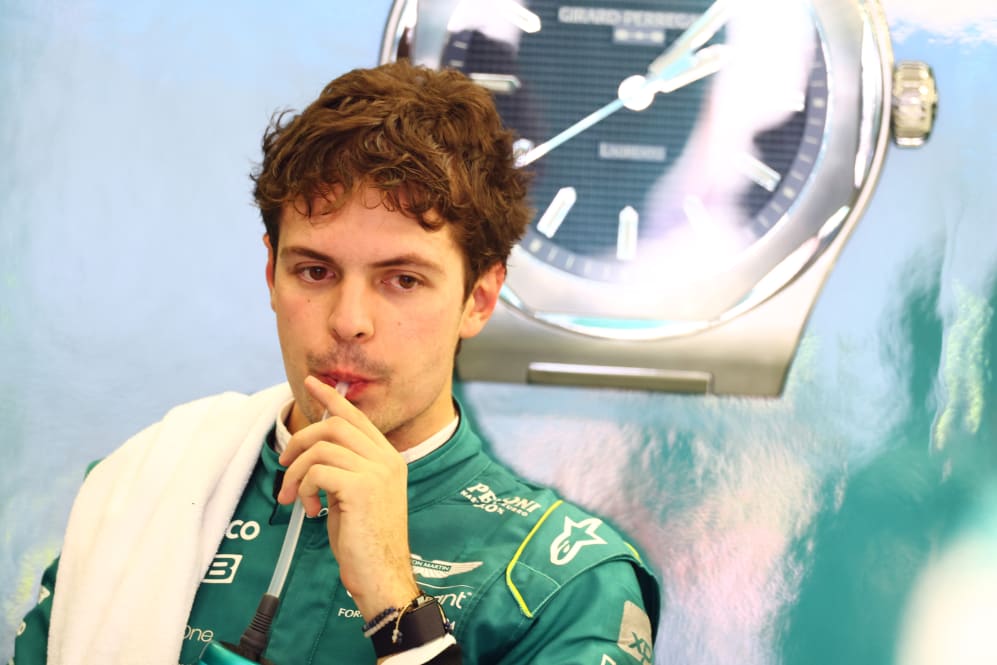 4. How will the new faces fare?
Drugovich could prove to be a new face on the grid but there are multiple rookies as well as a returning driver who will race this Sunday evening.
It's hard to tell which rookie has the most competitive seat to start the season with, but Oscar Piastri is likely to have the most eyes on him after being the centre of attention when being signed by McLaren from Alpine last summer.
Piastri hasn't raced since 2021, so can be forgiven for being a little rusty, but his debut has been a long time coming after three consecutive titles in junior categories up to that point.
READ MORE: Rookie drivers Sargeant, Piastri and De Vries react to their first pre-season test runs in Bahrain
Another driver who had to wait a long time for their debut was Nyck de Vries, who finally made it at the age of 27 in Monza last year. That was for Williams, but now he's with AlphaTauri and enjoyed significant mileage in testing. He's already scored points so in many ways the pressure is off, but now aged 28 the expectations from the team are for him not to be seen as a rookie.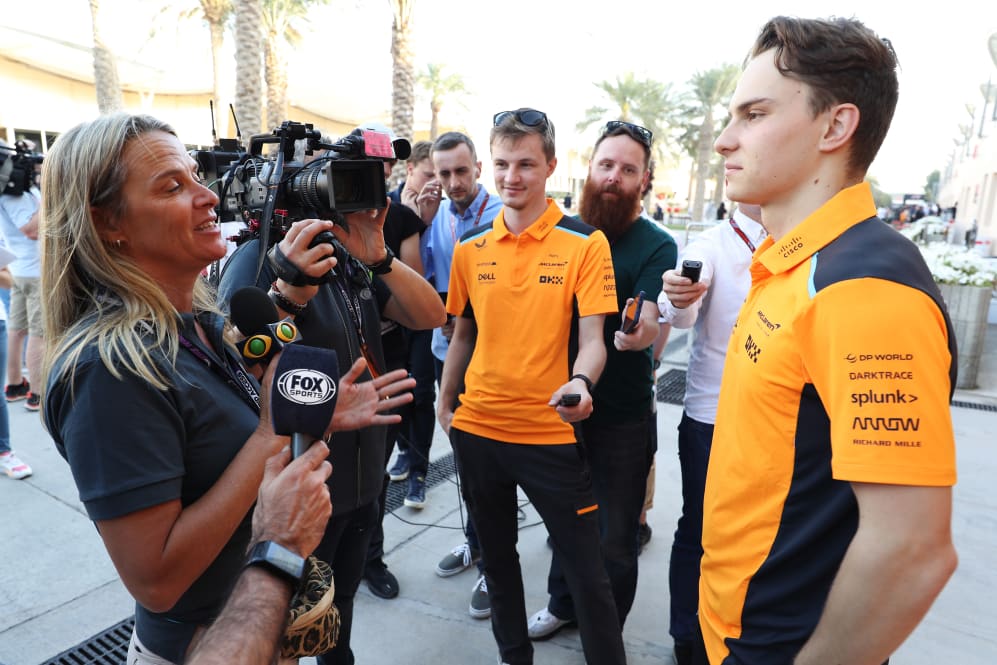 That's unlike Logan Sargeant, who comes in at Williams after an impressive debut season in Formula 2 last year. It has been a quick promotion and joining a team that was bottom of the constructors' championship in 2022 tempers things slightly, but Sargeant could become a hugely popular name as America's first full-time F1 driver since 2007.
And not forgetting Nico Hulkenberg, who returns with Haas after three seasons away from full-time competition. The German joins a team that has enjoyed some remarkable results early in the season in Bahrain – none more so than Kevin Magnussen's fifth place a year ago – and has already impressed his new boss with his feedback and approach.
5. Just how good will the racing be?
Whether your team or driver is in great shape of facing a tough start to the season, there's an important aspect to note from 12 months ago. The new aerodynamic regulations brought in last year made for thrilling racing up and down the field, including the fight for victory in Bahrain between Charles Leclerc and Verstappen as the pair swapped places multiple times.
READ MORE: The 5 key questions from 2023 pre-season testing in Bahrain
With another year's development under their belts and the cars having undergone some specific changes to the floor, the grid order could change but the on-track excitement will hopefully be as high as ever.
At least we don't have to wait long to find out…