'We are very, very far away' – Sainz and Leclerc exasperated by 'incredibly difficult' Ferrari SF-23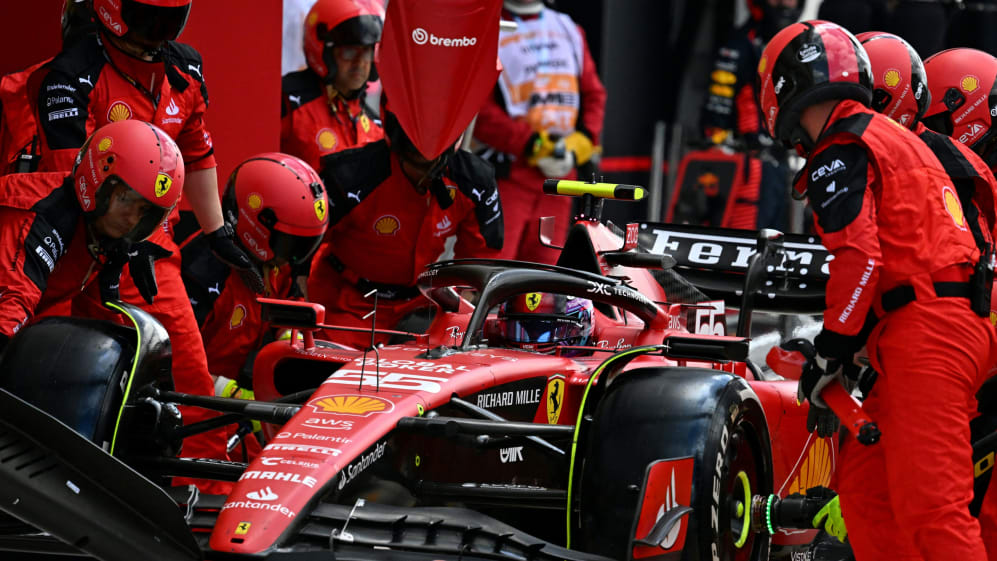 Carlos Sainz and Charles Leclerc were left questioning the inconsistencies that plagued Ferrari's SF-23, after finishing Sunday's Miami Grand Prix in fifth and seventh, respectively.
Leclerc started the race from seventh after crashing out in qualifying, and struggled to make inroads on the drivers ahead, finding himself in a battle with the Haas of Kevin Magnussen for much of the early stages of the race.
READ MORE: Verstappen overhauls Perez for Miami GP victory as Red Bull intra-team battle steps up a gear
After his first – and only – pitstop, the Monegasque made his way through the field, eventually passing Magnussen, before overtaking Pierre Gasly for sixth, only for the Mercedes of Lewis Hamilton to come by, dropping him down to seventh at the flag.
Following the conclusion of the race, the Ferrari team mates were pictured having an intense discussion in parc ferme and speaking to media afterwards, Leclerc revealed what was being said.
"It was really difficult," he admitted. "We were just speaking with Carlos and we basically agreed that we have a car that is so incredibly difficult to be on the limit and on my side, I don't know what was going on but in the high-speed, I had the car moving a lot.
"Not from the rear, but just the overall platform of the car was touching like crazy, so we will check the car and everything, but it didn't feel great. As we were saying with Carlos, it was just a very inconsistent car today. Obviously not a great race."
When asked why his car was bouncing much more compared to Sainz, Leclerc replied: "We need to check. I cannot speak for Carlos; I haven't seen it.
AS IT HAPPENED: Follow all the action from the 2023 Miami Grand Prix
"I don't think he was complaining that much speaking to him, but for me it was quite crazy, so I don't know what was going on really."
Leclerc was then asked how important the upcoming upgrades are that Ferrari plan to bring to the next few races, to which he responded: "Well, it's going to be very important because now we are very far away – like very, very far away.
"And for me, I really struggled to find any explanations why we are so far in the race and so close in qualifying. This is really something we need to work on."
Sainz, on the other hand, revealed all the issues he was battling in his second stint that saw him go from fighting with Fernando Alonso for third to losing out to the Mercedes of George Russell for fifth place.
HIGHLIGHTS: Watch as Verstappen eclipses team mate Perez to win Miami Grand Prix
When told what Leclerc had previously said about their conversation and their car, Sainz said: "He revealed it then. It's very tough for us at the moment. I had a super encouraging and exciting first stint pushing Fernando and thinking that we could actually battle him and stay ahead of the Mercedes for the race.
"Then we went for the undercut [pitting early for fresh tyres] and having to push those first three laps after the pit stops killed my tyres and it was just a very long stint from there to the end.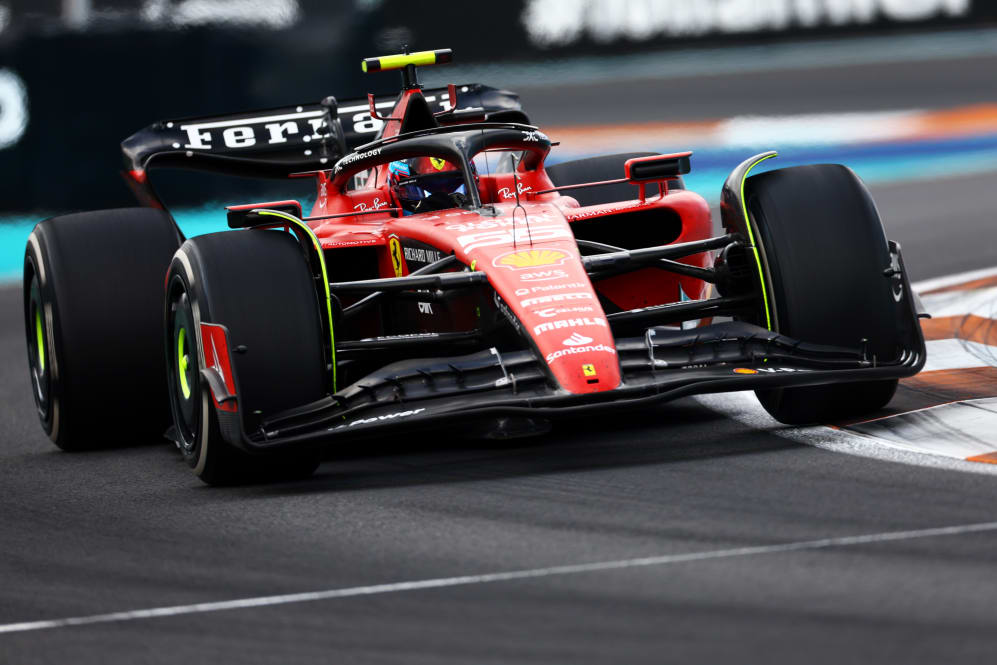 "We were battling inconsistencies of the wind, with the unpredictability of the car, with the overheating of the tyre, which means we have very little flexibility in the race to play around with other cars with the strategy. And I think we paid the price of maybe pitting those five laps too early to undercut Fernando."
DRIVER OF THE DAY: Verstappen's Miami masterclass gets your vote
Asked what Ferrari can do to solve their issues, Sainz said: "Keep trying things. We are trying every weekend, changing the car every weekend. We just need to find out why are we on the fight for pole position on Saturdays and one second off on Sundays.
"We just need to keep digging, keep understanding because it's going to give us a better understanding for the rest of the year."