'We don't get the most out of our car' says frustrated Raikkonen after two point-less races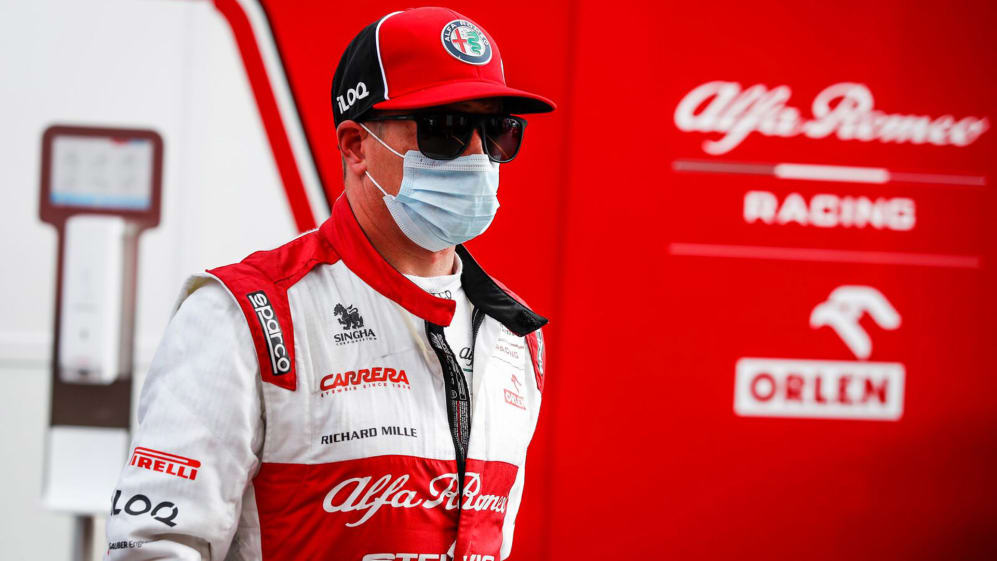 Alfa Romeo haven't started the season with a particularly competitive car, but Kimi Raikkonen fears the team are also letting themselves down by not getting maximum performance out of it.
Both Alfa Romeos were eliminated in Q1 during a rain-soaked qualifying session on Saturday, with Antonio Giovinazzi crashing and causing a late red flag. Raikkonen believed he would have had a good chance of advancing without that interruption and that the qualifying result did not show the car's full potential, but was more concerned about the race performances.
WATCH: PADDOCK PASS: Get all the reaction from the drivers after the Styrian Grand Prix
After being hampered by the collision between the Ferrari drivers on the opening lap of the Styrian Grand Prix, Raikkonen said he was recovering well in Sunday's race before fuel issues held him back.
"I basically had to stop, the anti-stall came in, and I couldn't get it out fast enough," Raikkonen said. "Then, in the last 20 laps we had to do fuel saving - without that we could have challenged for 10th, but with the fuel saving that was not possible. It's frustrating, of course, but it is what it is.
"We had pretty decent speed in the end, with the soft tyres, but even with the mediums we were OK too. Sometimes I really feel we don't get the most out of our car in the races, [on Sunday] it was with fuel saving, but that's how it is. We'll try next week again."
Raikkonen ended up just under eight seconds away from the points but could not match Giovinazzi's top-10 result from the opening race at the Red Bull Ring. But in contrast to the Finn, Team Principal Frederic Vasseur wanted to focus on the potential the car has shown as he felt the C39 was more competitive than it had been in the Austrian Grand Prix the weekend before.
READ MORE: The Ross Brawn column: Ferrari have a long road ahead after weekend to forget at Styrian GP
"We got so close to the points but in the end we couldn't clinch that all-important 10th place," Vasseur said. "It's disappointing to leave empty handed, but we definitely have a lot of positives to take with us. Our pace was an improvement and we could fight on track with cars that used to be ahead of us.
"Starting from the back after qualifying put us on the back foot and so did the time Kimi lost having to avoid the Ferrari crash, but that we could recover to nearly claim another top ten was a sign of things going in the right direction. We will need to carry this momentum to Hungary next week."