'We have to keep on working' – Verstappen vows not to ease off after fifth win of 2023 as he gets set for Mercedes challenge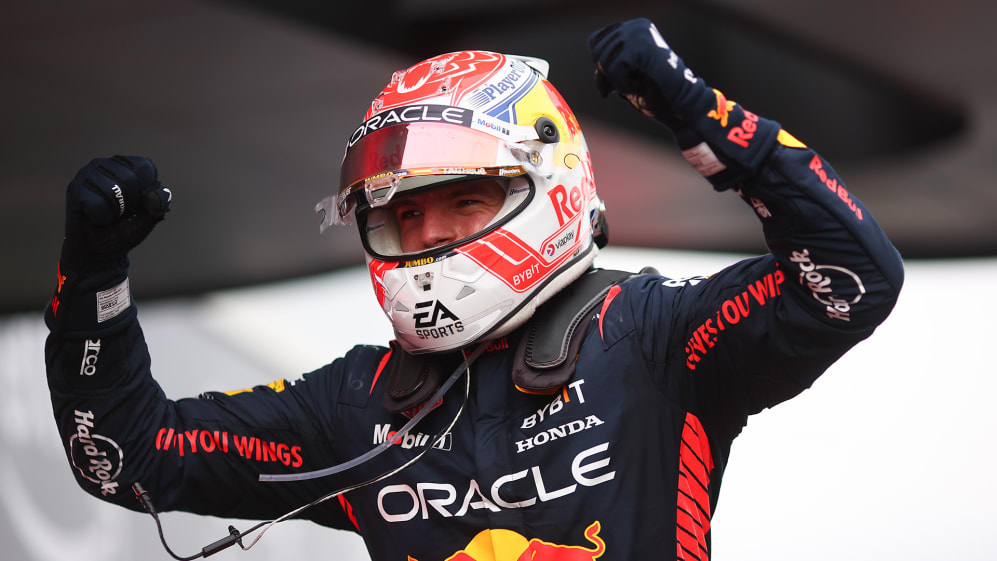 Max Verstappen cut an upbeat figure after wrapping up his impressive Spanish Grand Prix weekend with a lights-to-flag victory, but insists he and Red Bull will not be letting up in their quest to find more performance amid an improved showing from Mercedes.
Verstappen claimed pole position, led from start to finish and posted the fastest lap at the Circuit de Barcelona-Catalunya over the course of Saturday and Sunday, marking his third triumph at the venue and his fifth of the 2023 season so far.
READ MORE: Verstappen cruises to Spanish GP win ahead of Hamilton and Russell as he extends championship lead
It means the Dutchman now sits 53 points clear of nearest rival, and Red Bull team mate, Sergio Perez at the top of the drivers' standings, as the reigning double world champion looks to make it three titles in a row.
Reflecting on his afternoon at the wheel, Verstappen said: "I think it was important of course to try and keep the lead into Turn 1. I know it was quite tight [with Carlos Sainz], but actually we had a good start.
"Then, from there onwards, we just tried to manage the pace on the medium tyre. I knew everyone behind me was mainly on the soft. I think especially the last eight laps of that stint I could really create a big gap.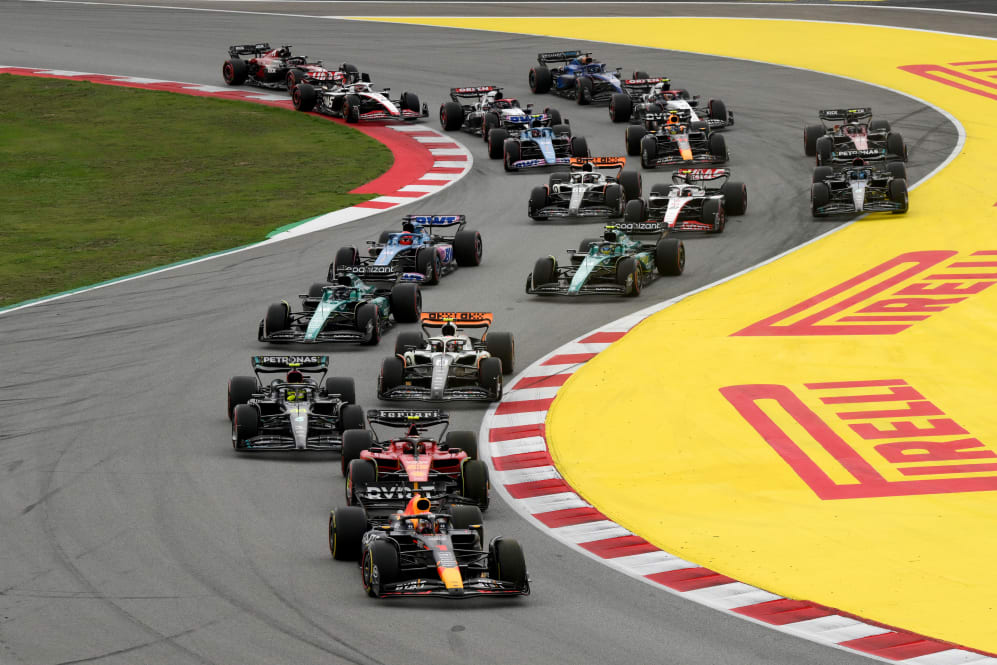 "We went onto the hard tyre and I expected them to be a little bit better, but somehow they just didn't have a lot of grip and I was sliding around quite a bit. Of course, the pace was still okay, but I couldn't really create much more of a gap, or not how I would have liked.
"We just did the amount of laps we had to do on that tyre and then we pitted again for the soft, and that actually felt a lot nicer to drive."
FACTS AND STATS: Verstappen's third grand slam as he continues to rack up the Red Bull team records
As for the recent run of form that has seen him stretch out his championship lead, he commented: "It's a good period, but we have to keep on working and trying to find more performance.
"I'm happy in the car and I think the last few weekends have been definitely a lot more positive for me. This is one weekend where I think it went really well, but we also know that maybe at some other tracks it's not like this.
"There's still a lot of races to come where we again have to perform really well to try and win the race."
While calling on Red Bull to continue to find performance, Verstappen added that he would welcome some more fights with former arch-rivals Mercedes as the season develops.
DRIVER OF THE DAY: Hamilton gets your vote for superb second in Spain
"Yeah, I think it's great for the sport in general right, if you have more teams fighting up front," he said, after leading Lewis Hamilton and George Russell to the chequered flag.
"Honestly, that would be amazing, to have more drivers really up there. Hopefully throughout the year it will get closer and maybe next year there are more teams really up there."