'We know where we need to improve' says Hamilton after P2 in Mexico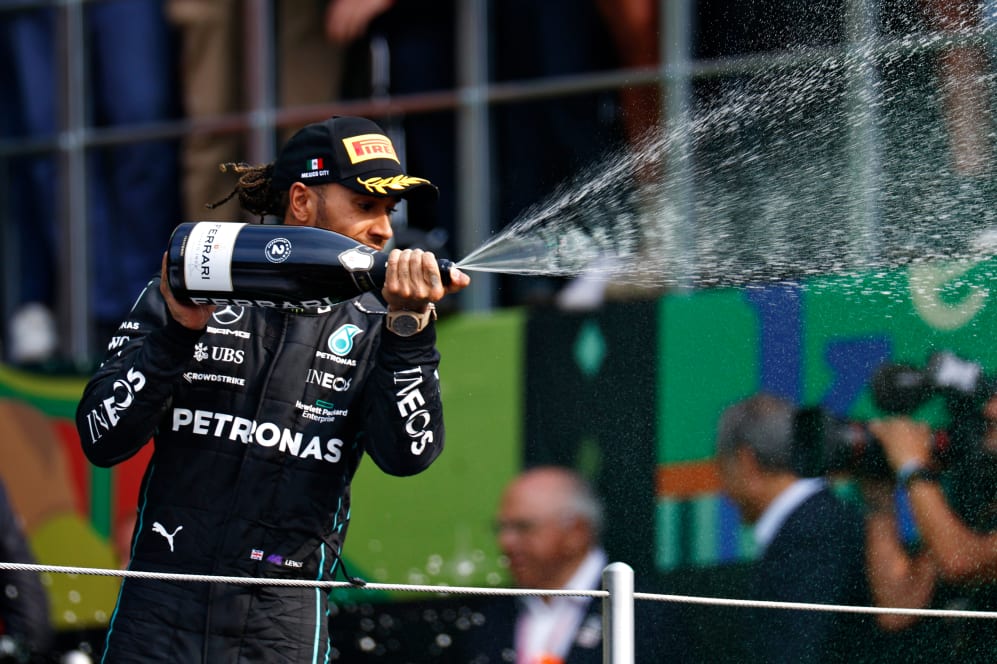 Lewis Hamilton was focusing on the positives despite missing out on his first victory of the season in the Mexico City Grand Prix, as he crossed the line second for Mercedes behind winner Max Verstappen.
The seven-time world champion kept Verstappen in sight during the first stint and was able to run longer than his Red Bull rival - having started on medium tyres rather than softs – and took the lead.
When he pitted for the hard tyre and rejoined second, the win still looked possible if Red Bull needed to pit Verstappen – who was now on the mediums - again.
READ MORE: Verstappen makes F1 history as he beats Hamilton to victory in Mexico for 14th win of the season
That wasn't the case and Verstappen went on to win a record 14th race of the season as Hamilton settled for a second successive P2.
When asked if Mercedes should have started on the soft, Hamilton said: "I think so. When I was on the medium tyre there wasn't really any degradation when they pulled me in. So, I think ultimately, we should have been on the softs. It's something I had asked and questioned.
"I thought maybe one of the two Mercedes should have a soft to be able to attack. So, when both Red Bulls and everyone behind took their tyres off I thought shoot."
He added: "Nonetheless to be this close [to the win], to have two seconds back-to-back, I'm so, so proud and so grateful to the team. I think the race pace was generally quite good it was just; we were offset on tyres most of the time."
READ MORE: Verstappen sets new season records for points and wins
This was Hamilton's eighth podium of the season but he only has two races left to maintain his record of winning a race in every season of his career, which began in 2007.
Regardless of that statistic, Hamilton was in buoyant mood regarding the progress his Mercedes team have made in recent races.
"There are so many positives" he said. "The upgrade really, really worked in the last race. We still have improvements to make, which we probably won't make the rest of the year, but we know exactly where we need to improve for next year."