'We made mistakes in our judgement' says Binotto after Ferrari lose out on Monaco victory
Ferrari Team Principal Mattia Binotto has admitted that the team made a mistake with Charles Leclerc's strategy in Monaco, after he lost the lead and finished fourth.
Leclerc swapped from wets to intermediate tyres on Lap 18 and then again for hard compounds on Lap 21 in a double-stack pit stop, which saw the Monegasque fall to P4, and Sergio Perez lead the race. Red Bull then overcut Ferrari with their own double-stack on Lap 22 for Perez to continue to lead and eventually take victory – Carlos Sainz finishing second despite briefly being in the lead.
READ MORE: The Red Bull strategy calls that wrong-footed Ferrari after Perez's crucial qualifying crash in Monaco
"First, we need to admit, if you are leading the race and then you're finding yourself on fourth position, we may have done something wrong," said Binotto. "So we certainly made mistakes in our judgement and we made mistakes in our calls. What is the process which brought us to made mistakes?
"I think the first mistake was underestimating the pace of the intermediates, and the gap we had to the other cars in terms of track position. The process, I think it's still something on which we need to look at, and we just had our briefing with drivers, we went through it, we had discussions, we tried to understand but believe me it was quite a complicated one, so it was not an obvious one, but certainly we made a mistake," explained the Ferrari Team Principal.
"And I think we made a mistake as well because we should have called him [Leclerc] earlier, at least a lap early, or if not as we did we should have stayed out and simply stayed on the extreme wet, taking I think the [lead] position, and then maybe switching directly onto the dries."
READ MORE: Leclerc brands Monaco race 'a freaking disaster' after dropping from pole to P4 in first finish at home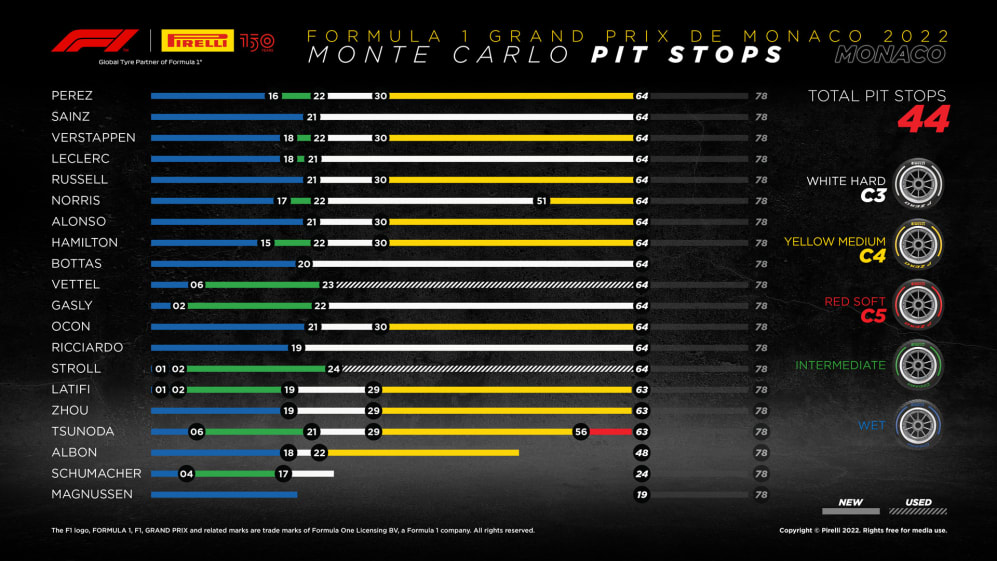 "What happened in Spain [where Leclerc retired from the lead] was a completely different story – obviously we had reliability issues while we were completely leading the race. Here there were circumstances in which we make life more difficult, but we have not been great at judging and deciding.
"I'm pretty sure it's a situation that will make us stronger. We are pretty aware: being competitive is a fact; winning is another task and it's another level of difficulty. And I think as a team we are still progressing, learning, and maybe it will take some more time."
READ MORE: 6 Winners and 5 Losers from the Monaco Grand Prix – who excelled on the streets of Monte Carlo?
As for Leclerc, he seemed to have come to terms with another home race that didn't quite go to plan – having failed to start the 2021 Monaco GP from pole position.
READ MORE: 'The race win was there' says Sainz after bittersweet Monaco P2
"Obviously it's disappointing and it hurts especially as it's at home, but it's the way it is," said the championship contender. "Now I'll work together with the team, we'll work all together to try and understand.
"Today we had everything to win, pace was very strong – in the first stint I was managing and it was going extremely well in the wet – but then unfortunately, everything went against us. It hurts at home, but it's life, and we'll come back stronger."
2022
Constructors' standings after Monaco
POSITION
POINTS

1

Red Bull Racing

235

2

Ferrari

199