Feature
6 Winners and 5 Losers from the Monaco Grand Prix – who excelled on the streets of Monte Carlo?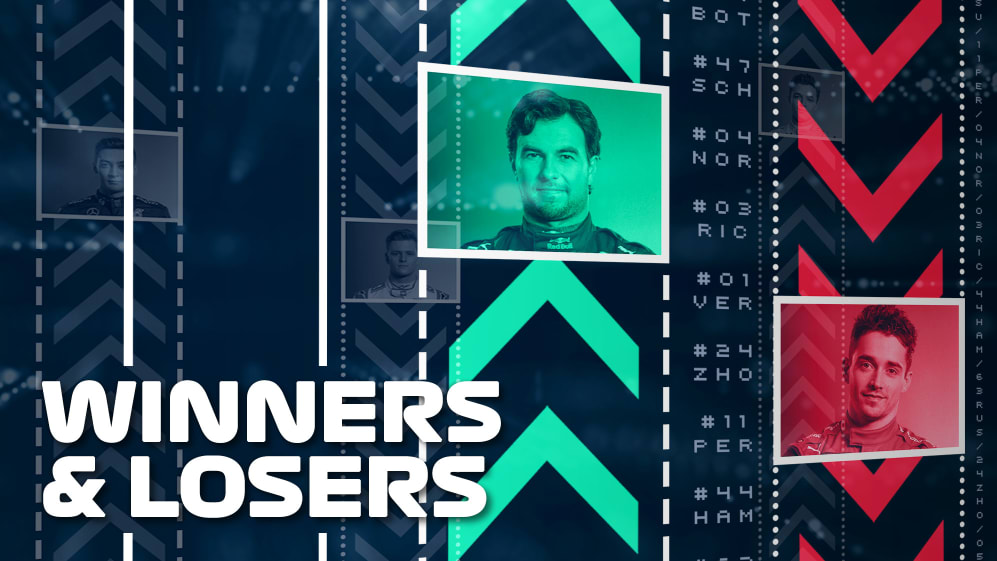 Heavy rain forced a delay to the start of the Monaco Grand Prix, but when the race finally got under way, it delivered an enthralling spectacle that left some jumping for joy and others frustrated. We've picked out six winners and five losers from a soggy Sunday in Monte Carlo…
Winner: Sergio Perez
After the frustration of Spain, where Sergio Perez felt like he was in the shape to win his first race of the season, the Red Bull driver's first Monaco Grand Prix victory was the perfect response.
He had the edge on reigning world champion team mate Max Verstappen all weekend, and optimised Red Bull's strategy to take his third career win and close to within 15 points of the championship lead.
READ MORE: 'It's a dream come true' says Perez after taking maiden Monaco Grand Prix victory
He is the first Mexican to win in Monaco and the first North American to triumph in the race since Gilles Villeneuve in 1981. His victory was also Red Bull's third in the last four attempts in Monaco.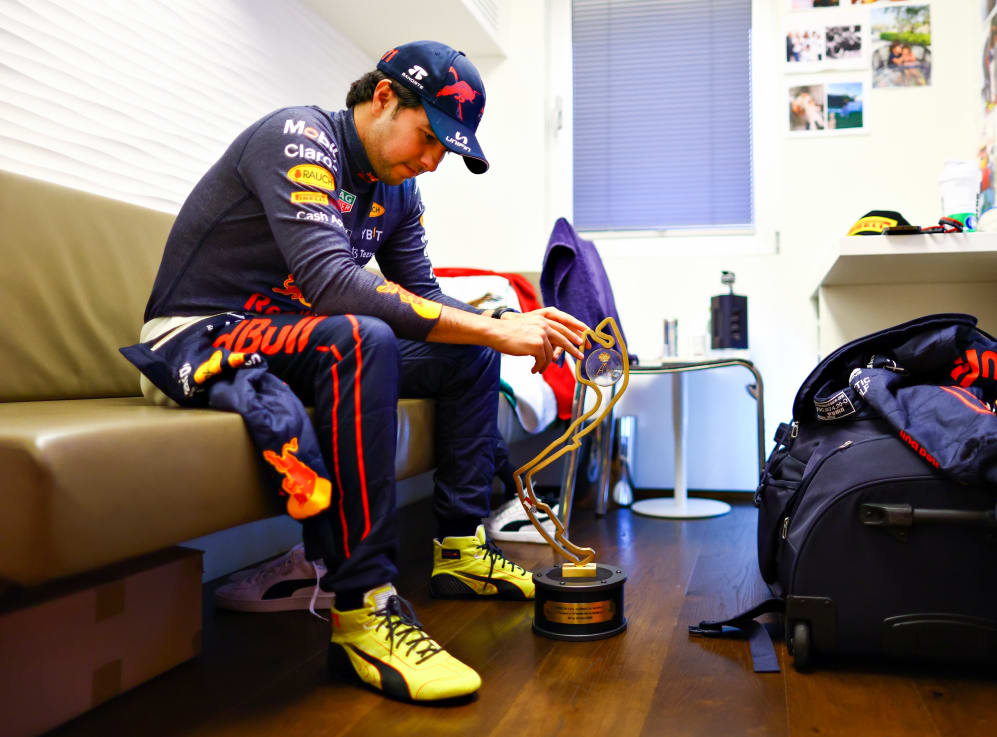 Loser: Charles Leclerc
Charles Leclerc was heartbroken after finishing fourth in his home race, the fact he scored in his home event for the first time in any racing series little consolation.
The Monegasque had taken his third successive pole position in 2022 and fifth of the season before commanding the race at the front in tricky conditions.
But Ferrari's decision to pit him for inters and then slicks lost him track position and left Leclerc frustrated. And on a track where overtaking is difficult, he couldn't cut his way back through and leaves Monaco now nine points behind rival Verstappen in the standings.
READ MORE: Leclerc brands Monaco race 'a freaking disaster' after dropping from pole to P4 in first finish at home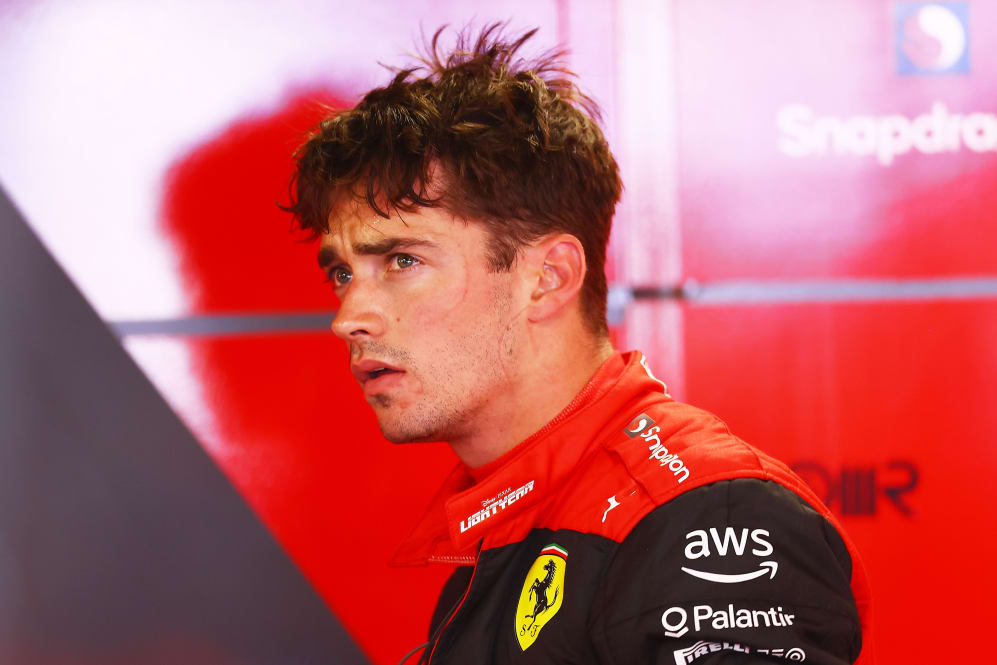 Winner: Carlos Sainz
Carlos Sainz finished second in Monaco for the second time in as many years but he was left ruing what might have been having led the Grand Prix before the final stops.
The Spaniard lost around two seconds behind a lapped Williams on his out-lap, which allowed Perez to pit and overcut him for the lead, and ultimately the victory.
It extends his wait for a first win, which now stands at 148 events, but second place was his fourth podium of the year and steadies the ship after a rocky few races.
READ MORE: 'The race win was there' says Sainz after bittersweet Monaco P2
Losers: Haas
Haas suffered their first double retirement of the season – and first in Monaco – as they extended their run of point-less races to three when Kevin Magnussen and Mick Schumacher failed to see the chequered flag in Monaco.
Magnussen suffered a power unit issue, having defended impressively against the much faster Pierre Gasly, while Schumacher added to the American team's growing damage bill with a heavy crash that he fortunately walked away from.
Haas boss Guenther Steiner was not impressed with Schumacher. "It's not very satisfactory having a big crash again," he said. "We need to see how we move forward from here."
Winner: Max Verstappen
It doesn't happen often, but this was a weekend where Verstappen struggled to get comfortable with the car and was subsequently outperformed by Perez throughout.
He ended every practice in fourth place, qualified in that position – and was set to end the race there had Ferrari's wayward strategy not dropped his title rival Leclerc behind him.
FACTS AND STATS: Perez becomes most successful Mexican F1 driver, as Leclerc takes first-ever home finish
That elevated Verstappen to the podium – the first time he's seen the chequered flag this year without winning – and helped him extend his championship lead on a weekend where he was emphatically outgunned by Leclerc in terms of pure pace.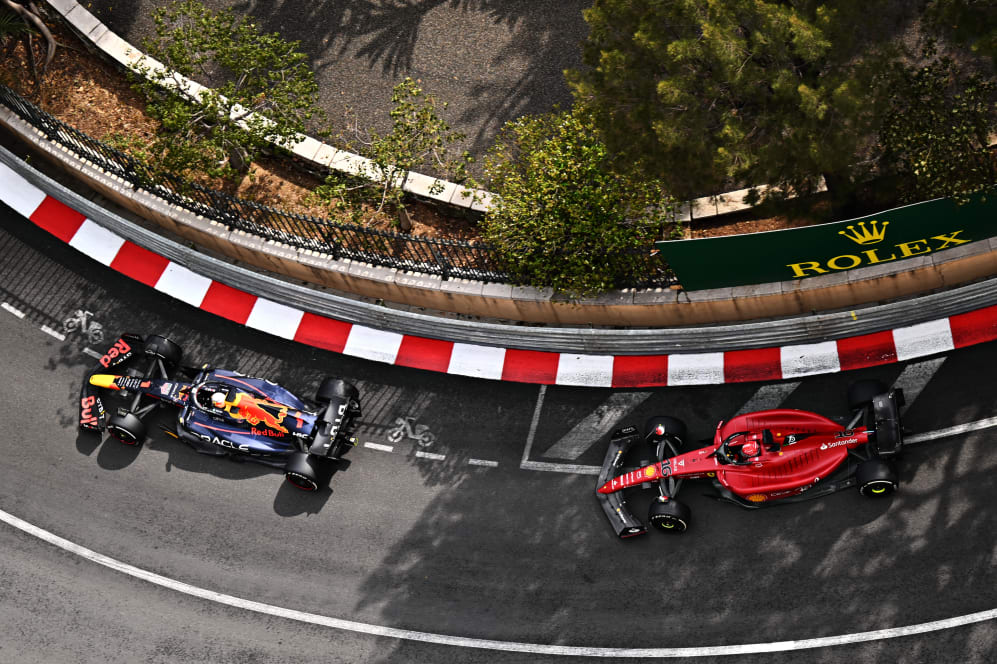 Loser: Lewis Hamilton
Lewis Hamilton spent most of the Monaco Grand Prix staring at an Alpine gearbox before crossing the line a disappointing eighth, the same position in which he started.
First he was trapped behind Esteban Ocon, and fortunate not to sustain major damage when he made contact with the Frenchman. Then he was backed up by a slow Fernando Alonso who was saving tyres and now trails Verstappen by 75 points in the standings, the equivalent of three race wins.
Winner: George Russell
George Russell continued his fine start to 2022 with a best of the rest finish of fifth in Monte Carlo, extending his run of ending every race this year inside the top-five.
The Mercedes driver has also finished ahead of his more decorated team mate Hamilton in each of the last six races and sits a solid fourth in the drivers' championship, a point ahead of Sainz.
READ MORE: Russell takes away a 'lot of positives' after extending top-5 streak in Monaco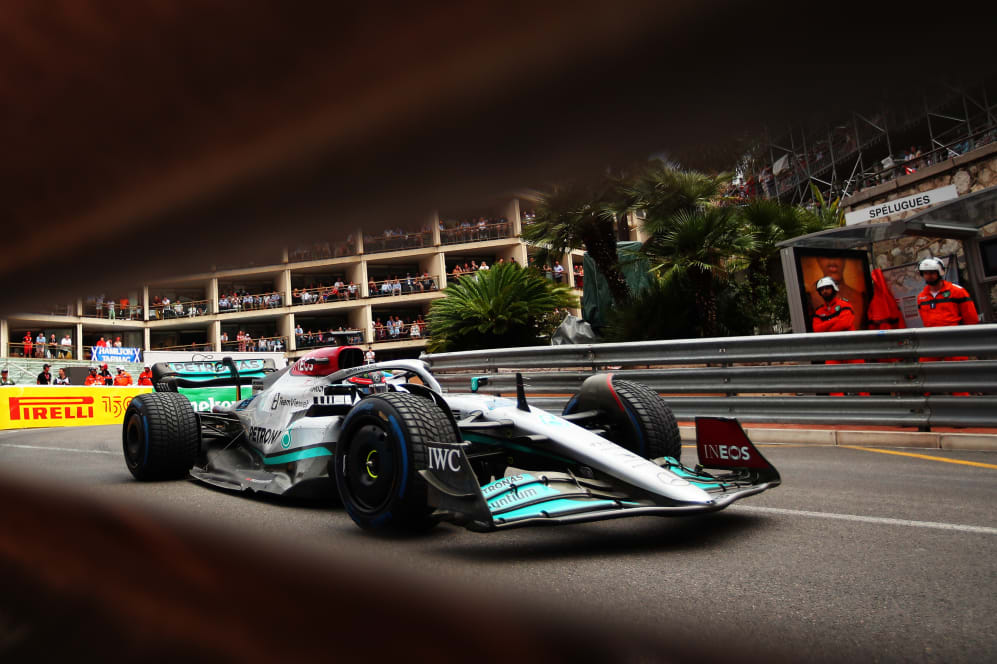 Losers: Williams
This was a frustrating weekend for Williams, who never looked like they were in contention for points from the off.
They retired Alex Albon when he experienced some unexpected bouncing on the straights, while Nicholas Latifi damaged the front wing early in the race to end all hopes of a good result.
The British team have now failed to score in two races and remain rooted to the bottom of the constructors' championship.
Winner: Lando Norris
Lando Norris looked infinitely better in Monaco than he did in Spain, where he was diagnosed with tonsillitis, but he was still not at 100% fitness. You wouldn't have known that, though, so impressive was his pace all weekend.
READ MORE: Norris relieved to finish 'rewarding' Monaco GP in P6 after overcoming tonsillitis and torrential rain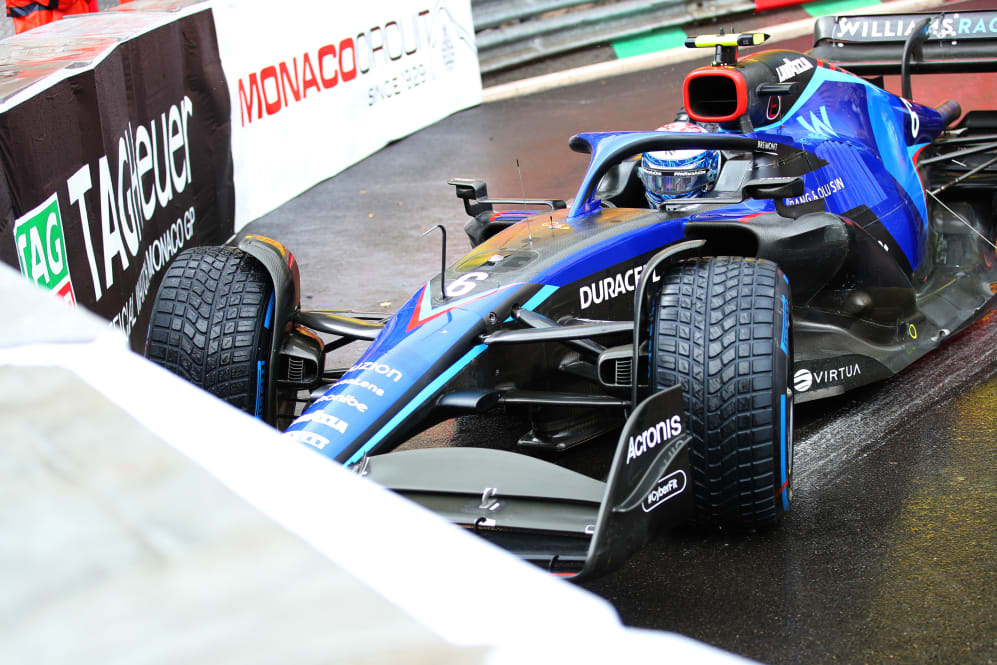 Norris qualified fifth for the second successive year in Monaco and while he lost a position to Russell, sixth – plus a point for the fastest lap – was still a fine reward.
It was his fifth points' score of the year and the McLaren driver now trails fellow Briton Hamilton by just two points.
HIGHLIGHTS: Watch the action from a thrilling race in Monaco as Perez holds off Sainz to seal third career victory
Loser: Esteban Ocon
Esteban Ocon was set for his sixth top-10 finish of the year when his hard work was undone by a five-second time penalty for a collision with Hamilton.
That dropped him from ninth to 12th and while Fernando Alonso scored his best result of the year in seventh, Ocon's demise meant Alpine missed out on the opportunity to leapfrog Alfa Romeo into fifth in the constructors' championship.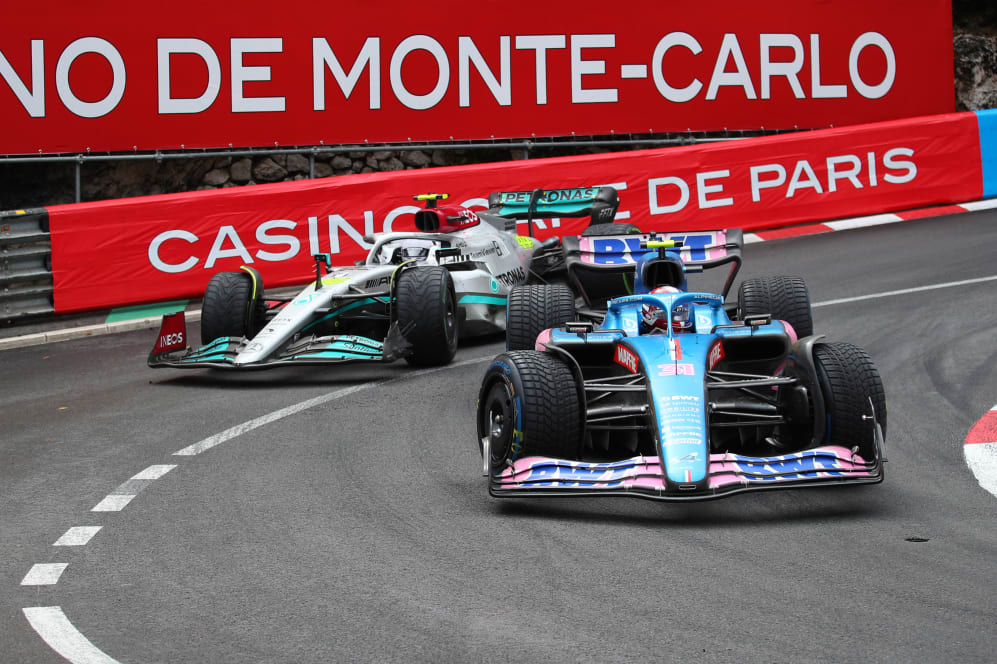 Winner: Valtteri Bottas
Valtteri Bottas' weekend didn't get off to the best of starts as an MGU-K issue in FP1 meant he missed a practice session for the fourth consecutive weekend.
He was then bumped out of Q2 for only the second time since the start of 2017 but salvaged something from the weekend when he became the only driver starting outside the top-10 in Monaco to score points with ninth.
That was the Sauber-operated team's best finish in Monaco since Felipe Nasr finished in the same position in 2015, and the Finn's fifth straight race in the points.
READ MORE: Zhou recounts stunning Monaco save while Bottas buoyed by another points finish