'We treated it like a 9 to 5 job' – Albon details how he recovered in time for the Singapore Grand Prix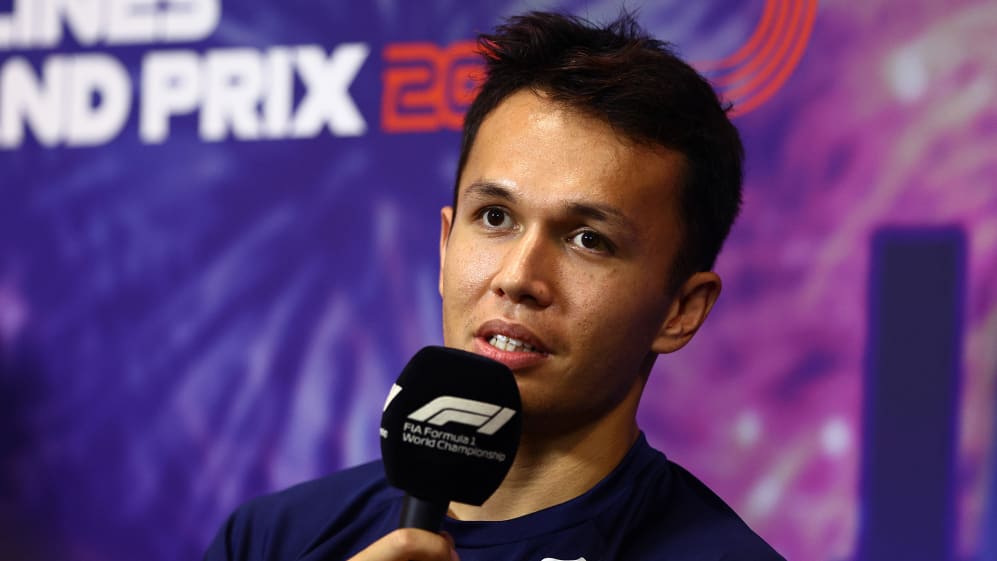 Alex Albon has declared himself "fit and ready" as he prepares to return to action for Williams at the Singapore Grand Prix, having missed the previous race in Italy due to appendicitis.
After taking part in Friday's pair of practice sessions at Monza, Albon was taken unwell on the Saturday and underwent surgery – the Thai-British driver suffering post-procedure complications including respiratory failure.
With a two-week break between races, Albon was able to gradually rebuild his fitness after leaving hospital, and Williams confirmed on Wednesday that he will be back in the car at the Marina Bay Street Circuit.
READ MORE: Albon 'not underestimating challenge' of returning to action in Singapore after surgery
Speaking in the pre-weekend press conference, Albon declared: "I'm good. It feels good to be back. I feel ready; I feel as fit as I can be. We had a good week of training – two weeks almost, to get back to where we are today.
"We'll see how it goes. We're realistic and we know that we're coming to the most difficult race of the year – we do have to be mindful of that. But I've been karting and it's felt okay. [I'm feeling] no pain."
Albon described missing the Italian GP as a "small setback" – as Nyck de Vries stepped in to score points – and said he believed the experience was more stressful for his family, who were "a little bit in shock" after his operation.
Sharing more details about how he bounced back, Albon said: "It was more bed recovery to begin with. It was quite a tricky one, because you're basically waiting for your lungs to recover. At the same time, your body can't move as well as it normally can. You can't just jump back into normal training, you have to slowly build into it.
"It was Monday last week when we really started to push it and see what we can do. We treated it like a 9-5 job, training and recovery. It was basically throwing everything [at it] and day by day it was getting better.
FORM GUIDE: Can anyone halt Verstappen's winning run in Singapore?
"I don't think we truthfully had in mind [returning in] Singapore, but with the speed of the recovery it was definitely a possible thing. We sat long and hard to think about it. I feel that I'm ready. We'll wait until FP1 to see where it's at."
Albon's first and only Singapore GP weekend to date came with Red Bull in 2019 – Marina Bay not featuring on the 2020 and 2021 F1 calendars due to the Covid-19 pandemic.