'We were just very unlucky' – Norris frustrated after McLaren team mate Piastri's debris wrecks his Saudi Arabian Grand Prix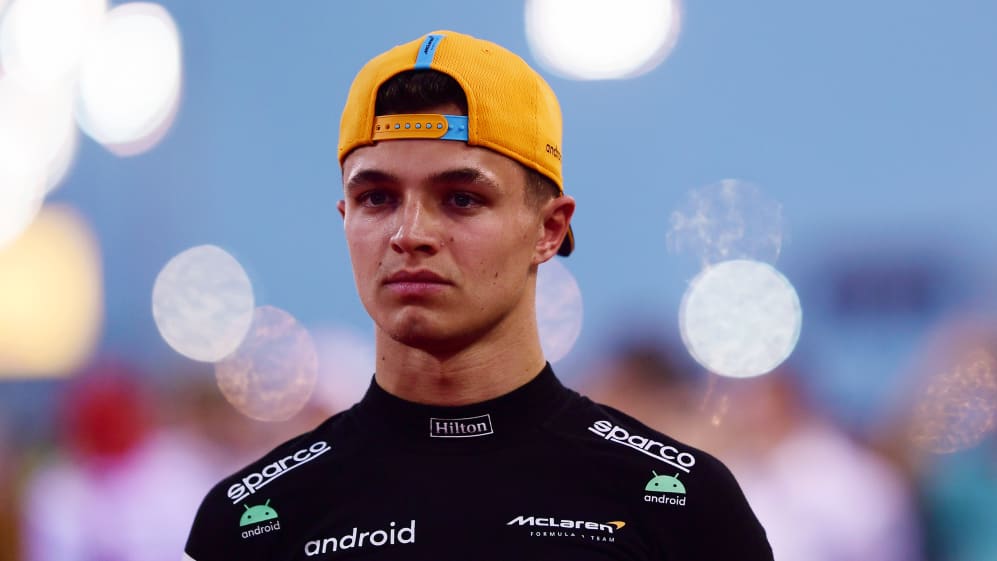 After a very difficult first outing of the year in Bahrain, things had been looking up for McLaren with Oscar Piastri starting the Saudi Arabia Grand Prix in the top 10. But their evening unravelled on the very first lap, Piastri making contact with the Alpine of Pierre Gasly at the start before Lando Norris collected the resultant debris and required an immediate pit stop.
Piastri also came in for a new front wing, the pair of stops plunging both drivers to the back of the field.
From there, the race became more like a test than a Grand Prix – although at times, the two team mates came close to going wheel-to-wheel, with Piastri eventually emerging ahead of the more experienced Norris, who later revealed he hadn't fought the move as much as he might have.
READ MORE: Hamilton points out the 'biggest issue' he faced on the way to P5 in Saudi Arabia
"I mean, I quite easily could have kept the position at the end and got past the Williams [of Logan Sargeant] but yeah, I just let him go in the end. Just tough, tough; it would be different if I was fighting for points but 16th, 17th doesn't matter to me," said a disappointed Norris.
"It was Oscar's front wing that broke my front wing so yeah, both of our races were ruined quite quickly, it was just all the debris that completely broke my front wing, so just unlucky.
WINNERS AND LOSERS: Who thrived under the lights at the Saudi Arabian Grand Prix?
"I just had to pit to get my nose box changed and I lost time on the lap, the two laps I did with a broken wing, so just very unlucky today. Then on a difficult strategy, with just trying to manage the mediums to the end and the hards were coming back quite nicely so just tough, not a lot I could do.
"I wouldn't say I was happy but it was the best I could do today, we were just very unlucky but we weren't quick enough either."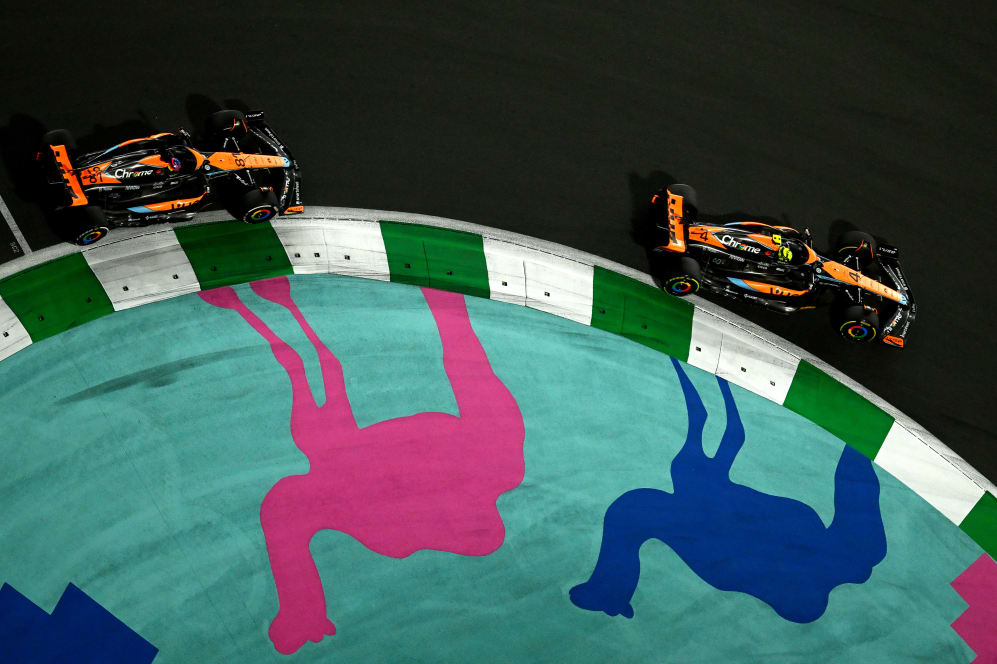 Norris had started the race on the soft compound tyre in a bid to make up places off the line, after a qualifying crash put him down the back of the field.
Swapping onto the favoured hard compound in that very early pit stop, he then switched to the mediums under the Safety Car – while his team mate managed to get a set of the hard C2 tyres all the way to the end of the race despite fitting them at the end of Lap 1.
The combination of managing his tyres and getting past his more freshly-shod team mate, not to mention finally seeing the chequered flag, meant Piastri was broadly satisfied at the end of the race.
READ MORE: Magnussen 'really happy' after last-gasp pass on Tsunoda clinches point at Jeddah
"Obviously wasn't the ideal race after Lap 1 but after that, to do 49 laps on the hard was a pretty good effort. They seemed to hang on pretty well at the end there which was good. Some experience of overtaking, more wheel-to-wheel battles which was nice, a bit of entertainment at the end. Not the race we were looking for but still some positives for me and some more experience."