'We will be a faster car tomorrow' – Ricciardo upbeat about McLaren's chances after Imola Sprint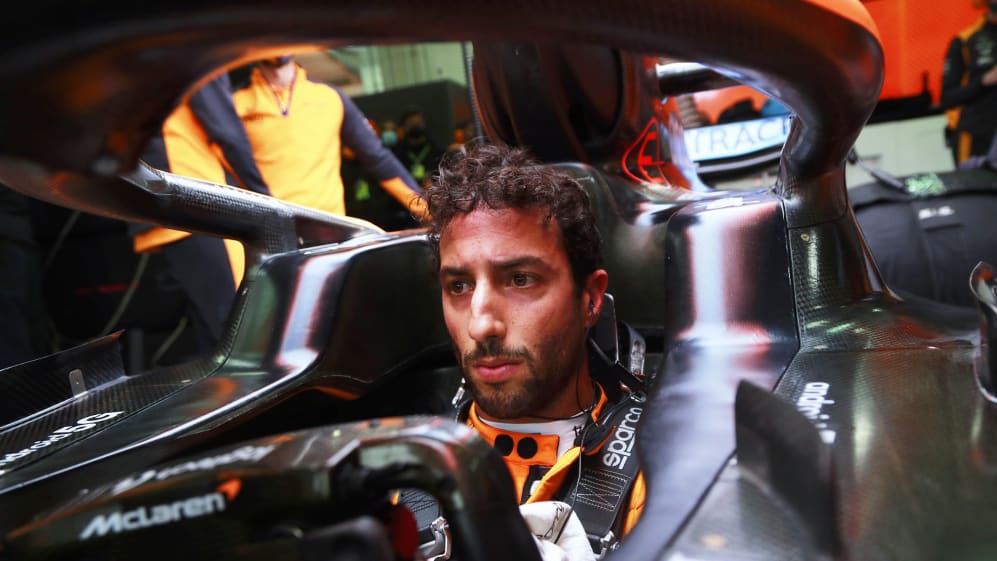 Daniel Ricciardo has backed his McLaren team to find even more pace in Sunday's Emilia Romagna Grand Prix, after the team bagged P5 and P6 in the Imola F1 Sprint.
Ricciardo was unable to get any running in FP2 after being confined to the pits with a power unit issue, while team mate Lando Norris was only able to get six laps in the morning session as he was hampered with a brake issue.
However, despite missing out on "valuable" information in FP2, Norris and Ricciardo were able to come home fifth and sixth in the Sprint, behind the Red Bulls and the Ferraris. And Ricciardo, while happy with the result, believed the team can be even better tomorrow.
READ MORE: Verstappen snatches P1 from Leclerc in thrilling Imola Sprint
"It's definitely like the 'on paper' result is really good. This morning is all about race prep and we obviously didn't get it," said Ricciardo. "I've done over 200 races so it's not like I'm not prepared to race but knowing what tyre to start on, where to set things like the front wing and the switches in the car and all these little things, this is certainly valuable, especially in a Sprint race, where you don't have a pit stop or anything. These are things that obviously compromise you.
"If we did the race again now, I would definitely change some things but with all that being said, you see ahead of us it's Red Bull and Ferrari, so actually the result was good, I just think we will be a faster car tomorrow."
Ricciardo added, however, that he was wary of Alfa Romeo's Valtteri Bottas behind him, given the speed shown by the Finn, who was also forced to sit out FP2.
"I'm aware that Bottas missed this morning as well and he was right on my gearbox at the end of the race. Maybe they just guessed it and got it better but yeah, there is certainly a lot to learn," he said.
READ MORE: 'There's nothing I can do' – Hamilton despondent after losing position in Imola Sprint
"But I think we learned enough this afternoon to obviously let's say remove any… I don't want to say excuses, but hesitations heading into tomorrow. So yeah, we will see what happens."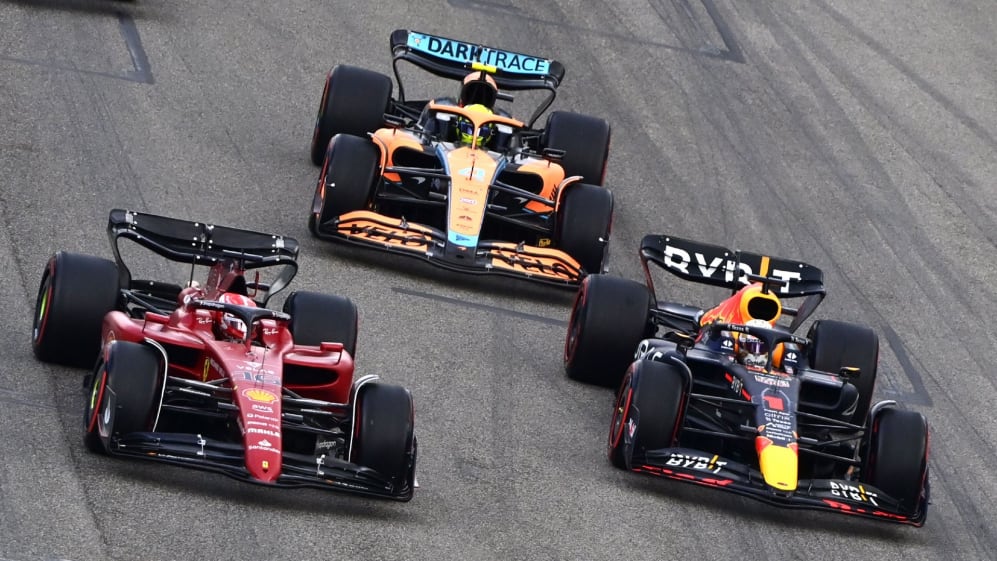 Norris started the Sprint in a sensational P3, but felt that McLaren had achieved their "maximum" finishing position of fifth and sixth – with the Briton adding that he was "not expecting anything magical" in the Emilia Romagna Grand Prix.
"I'm as happy as I can be, I think," said Norris. "I was behind Charles [Leclerc] and Max [Verstappen], and I ended up 20 seconds behind in 20 laps, so not the nicest thing to see. But it's the best we could do with our package and with our car. We still have to be very happy with these positions.
FACTS AND STATS: Ferrari grab a spot on the front row at Imola for the first time since 2006
"Some nice points and hopefully tomorrow we can just find a little bit more lap time just to make my life a little bit easier. But apart from that, not expecting anything magical... The maximum we can achieve is fifth, unless the people ahead crash or have retirements."