'There's nothing I can do' – Hamilton despondent after losing position in Imola Sprint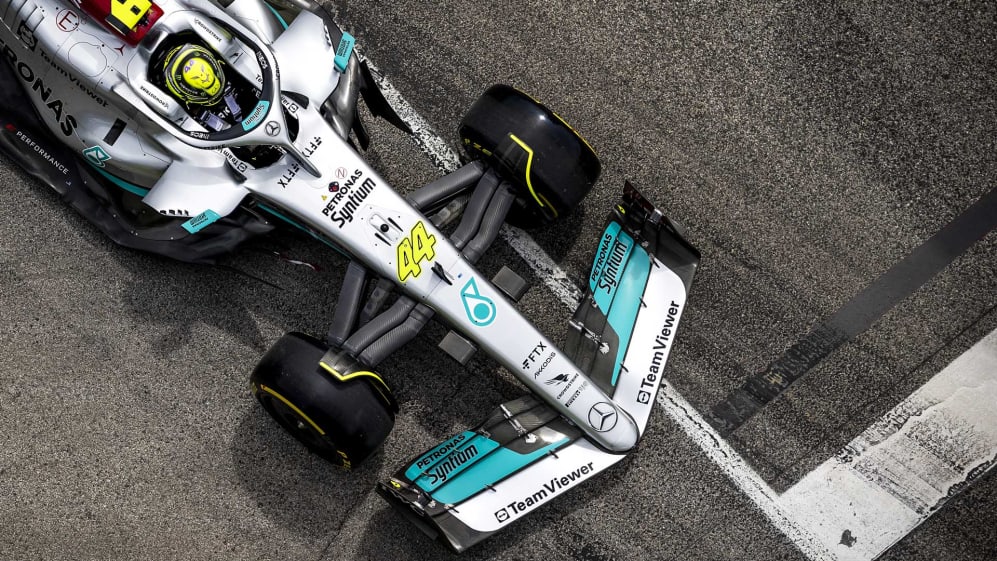 Lewis Hamilton wasn't exactly thrilled after qualifying 13th on Friday evening at Imola – but after finishing 14th in Saturday's Sprint, his woes were only compounded.
Hamilton was left saying "each weekend's a rescue" after his qualifying struggles on Friday, which marked the first time neither Mercedes made Q3 since 2012 – and after the Sprint he was still waiting for that rescue to materialise.
"Well, I lost points… well I lost positions, so it wasn't a rescue. Unable to do that today, unfortunately," he said. "The car has felt like it's felt all year, not that great.
"We're faced with this issue, there's nothing I can do. All I've been doing is trying to do the best job I can: some weekends it goes well, some weekends it doesn't. We're obviously not fighting for the championship, we're fighting to get into the top 10 at the moment."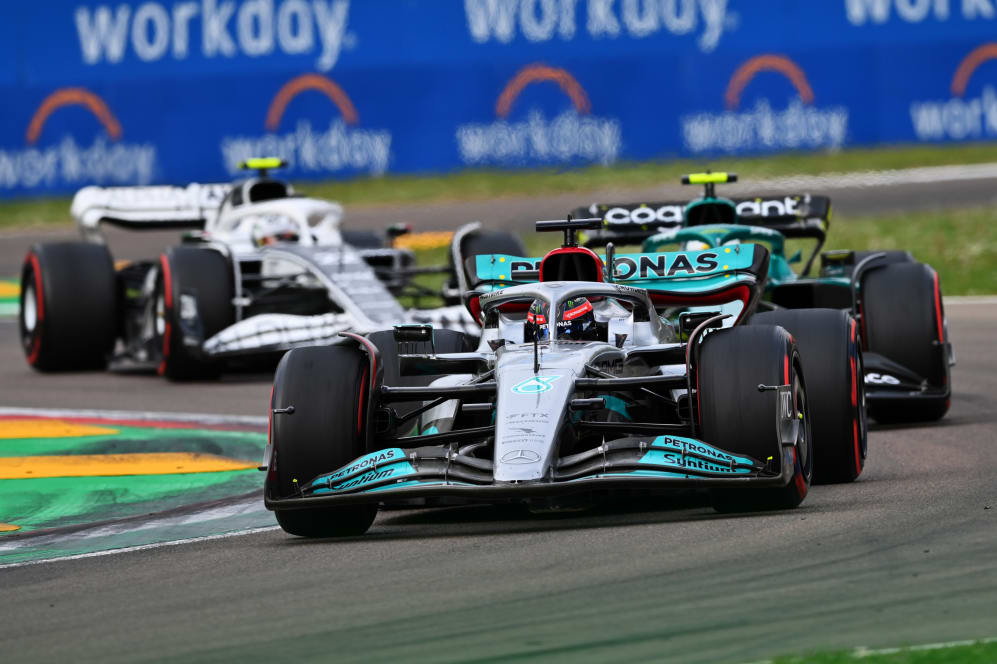 George Russell started 11th for Mercedes, having out-qualified Hamilton for the second time this season, but made zero net positions as he starts outside of the top 10 for Sunday's Emilia Romagna Grand Prix. But the Briton said he was looking at the race as an opportunity.
"Definitely challenging," he said of the Sprint. "I think we had some relatively good pace, but we were stuck in a bit of a DRS train and we just didn't have the speed in the straight to really attack into Turn 2, so that made things doubly difficult.
FACTS AND STATS: Ferrari grab a spot on the front row at Imola for the first time since 2006
"I expect tomorrow there will be more opportunity, but we need to do something different to our rivals to be able to move forward, because it was clear that today it wasn't easy."
Asked if he'd learned anything from the Sprint to change Mercedes' fortunes for Sunday, Russell replied: "I think it was good; we got a lot of laps on the board. Probably global learning to take into future events. Nothing that will make a big difference this weekend.
"We just need to make the most of it tomorrow. P11 – more opportunities tomorrow to try and move up the grid."