'We won't stop fighting' – Mercedes 'not ready to give the baton to Red Bull' says Wolff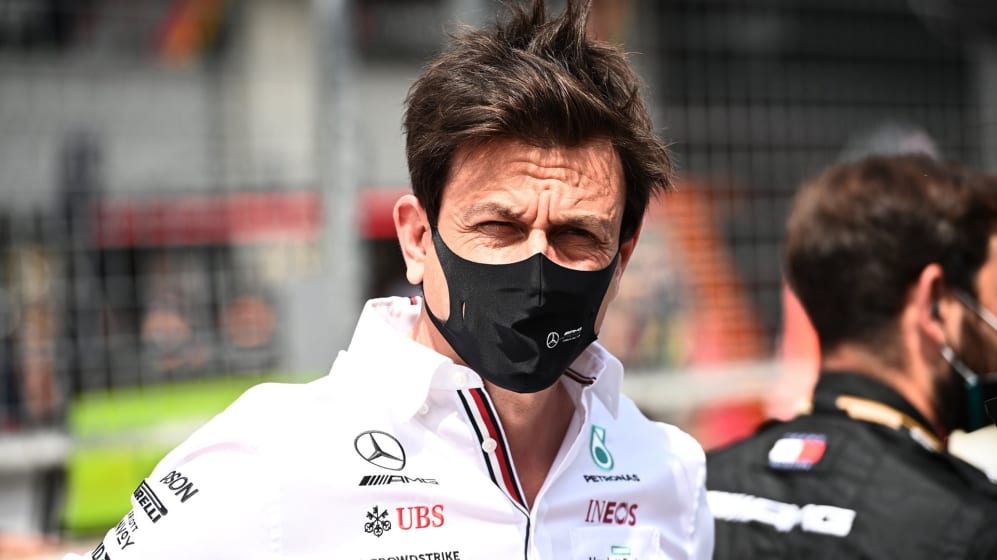 Mercedes Team Principal Toto Wolff has moved to rally his troops before the 2021 British Grand Prix, saying that the Silver Arrows are not yet ready to "pass the baton" to Red Bull – but denied that the Silverstone showdown would define their season.
Mercedes haven't won a race since the Spanish Grand Prix as Red Bull have rallied to build a 44-point lead in the constructors' championship, but this weekend the Silver Arrows have brought an upgrade package to try to counter the Red Bull threat. Not only that, but Lewis Hamilton is eager to bounce back in front of his home fans, with his bid for an eighth title also under threat from championship leader Max Verstappen.
FP1: Verstappen lays down a marker for qualifying after topping first practice at Silverstone
Asked if the British Grand Prix is therefore a defining moment for his team this season, Wolff replied: "No, it's just one race; this is motor racing. If you start to say 'we have a gap and we won't be able to catch up' then you shouldn't be here at all.
"I think it's a test for the team, we had seven years that are fantastic and we definitely are not ready to give the baton to these guys [Red Bull] – but we'll see where the season goes and then also what's next."
As for the upgrades that saw Hamilton finish third fastest in FP1 ahead of qualifying in the British Grand Prix, behind Lando Norris and session-leader Verstappen, Wolff continued to downplay their significance.
MUST-SEE: Check out the teams' 2021 liveries on the 2022 F1 car
"Well, we always said the upgrades are not going to change a great deal. There is a performance gap to Red Bull and even before Silverstone we knew the track is a little bit of what we need, our car is happier here, and it is; the drivers are quite happy with where the car is.
"We were the only ones doing the long runs [in FP1]. There is a bit of a performance gap and we need to step up with the tools available to us. Nevertheless, we won't stop fighting," he promised.