Weather conditions masking performance - Ricciardo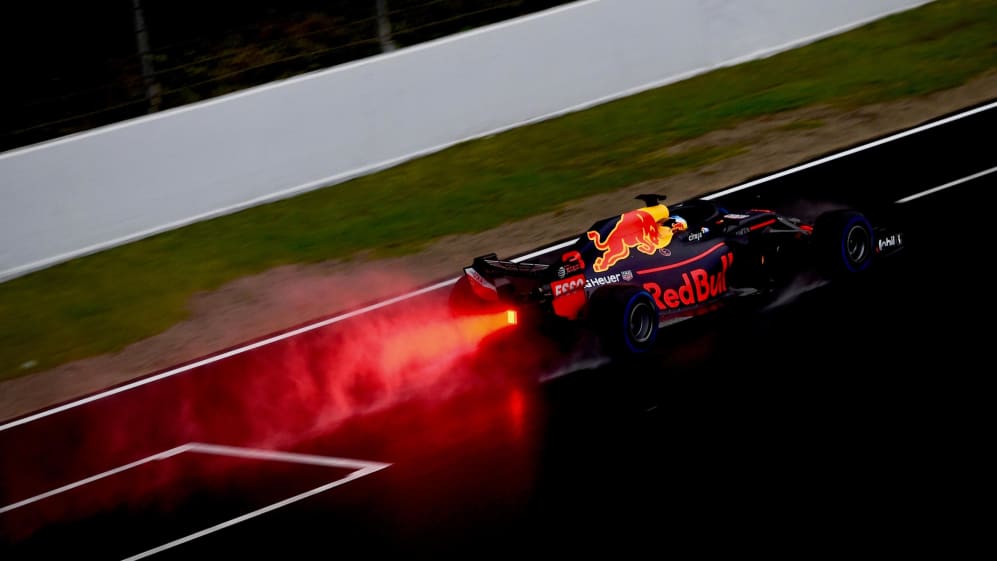 Topping the times on the opening day of pre-season testing is usual a positive sign, but Daniel Ricciardo was actually left frustrated as he felt Red Bull learned little about the RB14's performance on Monday.
Cold weather has greeted the ten Formula 1 teams at the Circuit de Barcelona-Catalunya for this week's first test, with track temperatures peaking at 14 degrees during the morning session before conditions deteriorated after lunch. Wet weather limited running in the afternoon, but also ensured Ricciardo stayed at the top of the timing screens having posted the quickest lap just before the lunch break.
"It was good," Ricciardo said. "The performance – it was nice to see yourself at the top of the times, but it is always hard to get a gauge on that, especially day one. Reliability – I don't think we've ever done 100 laps on day one. Not since I've been with the team. That is positive. We did long runs as well. One run was 35 laps or something. So that is positive. And the pace does not seem to be too bad, so a good day.
"But with the temperatures you can only learn so much. This afternoon we figured out reliability things but performance you really can't learn anything when it is two degrees track temperature."
When asked if he feels the RB14 could be a championship-winning car, the Red Bull driver added: "Potentially yeah, but it is very early.
"Today was positive, but the reality is that we are never going to drive in these conditions. I am a bit frustrated as well because although we had a good day and I am happy for reliability, but when we come here in May it is a completely different track. So part of me wishes we were somewhere else like Bahrain where you can get some real testing in real temperatures.
"So I know it is convenient for the teams here, it is close in Europe, but we learned a lot about reliability today but other than that, sure the car is not a dog and feels pretty good. But it is going to be completely different when we race. So I don't want to be negative but it is a bit frustrating when you can't do too much."
With Red Bull often hit by reliability issues during pre-season testing last year, Ricciardo admits the mileage – he was the only driver to exceed 100 laps – was the main source of encouragement on Monday.
"[The lap count] is the big positive today. We did a run before lunch, 35 laps at once, and we only came in because it was lunch time. So reliability was strong so I am really happy with how the team has prepared the car. Performance, we will see. I don't want to get ahead of ourselves but it has been a good first day."