What's the weather forecast for the 2023 Azerbaijan Grand Prix?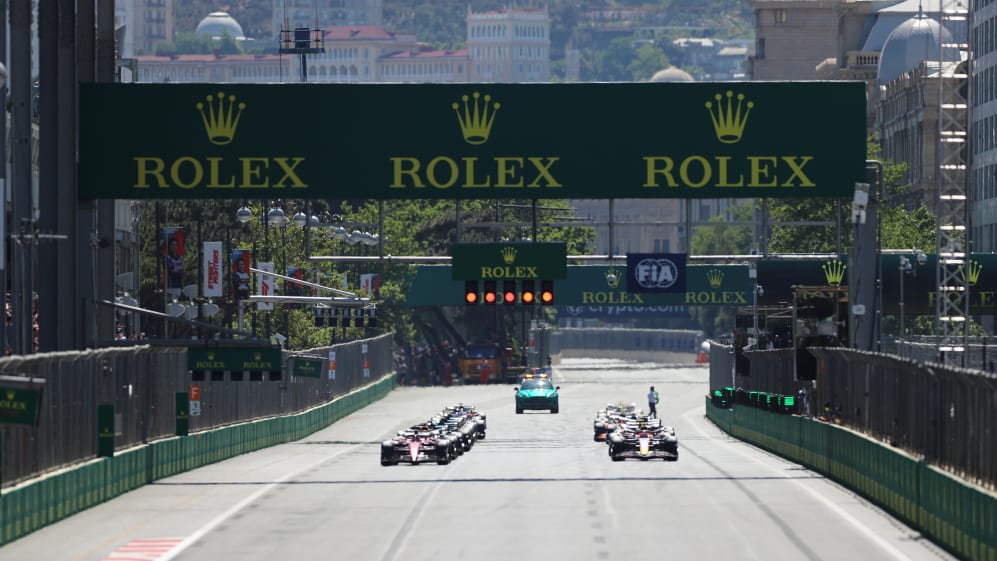 Formula 1 returns from its Spring break and gets right back into the thick of the action at Baku, with the first F1 Sprint of the season. Here is what weather conditions the drivers and their teams can expect to face this weekend.
The Baku City Circuit has played host to Formula 1 every year since 2016 – apart from 2020 due to Covid-19 – and in just a short space of time, it has already produced some memorable Grands Prix. Also, for the first time, it will host a Sprint weekend.
READ MORE: Alpine aiming to take the fight to Mercedes with Baku and Miami upgrades
Baku is still yet to have a multiple-time race winner and, last season, it was Max Verstappen's turn to stand on the top step of the podium. The Red Bull racer capitalised on the Ferraris of Charles Leclerc and Carlos Sainz retiring with mechanical issues as he went on to seal victory ahead of his team mate Sergio Perez.
The weather this weekend makes for good reading for the spectators as there is a low chance of rain across the three days of action, but you can scroll down below for a more detailed weather forecast.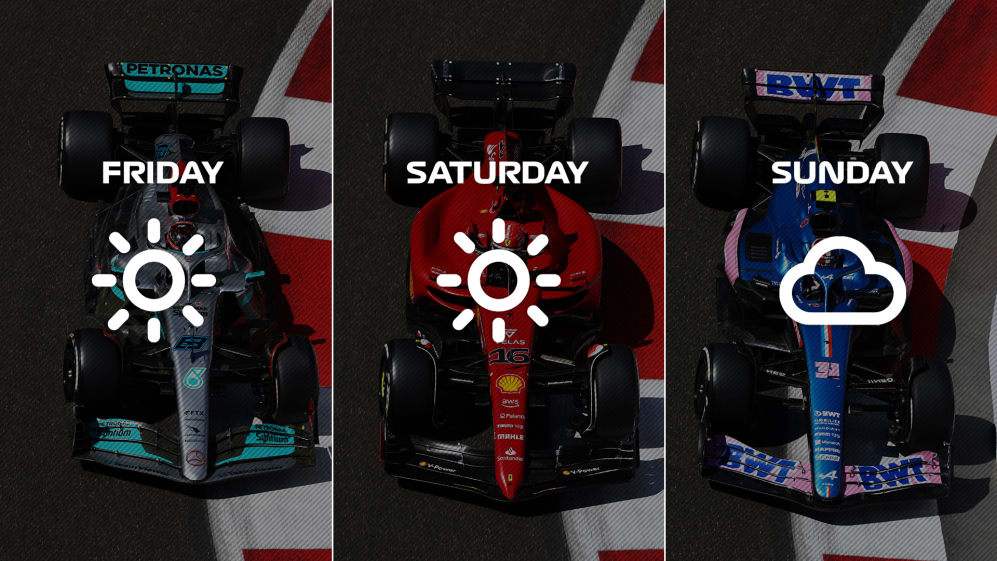 2023 Azerbaijan Grand Prix weekend weather forecast
FRIDAY, APRIL 28 – FP1 AND QUALIFYING
Conditions: There will be some light winds, with a few low clouds becoming mostly sunny throughout the day. FP1: °C // Q: 19°C.
Maximum temperature expected: 21 Celsius
Minimum temperature expected: 14 Celsius
Chance of rain: 0%
SATURDAY, APRIL 1 – SPRINT SHOOTOUT AND SPRINT
Conditions: It will be mostly cloudy early in the day and with a very slight chance of rain showers late in the afternoon. SS: 24°C // SPRINT: 21°C.
Maximum temperature expected: 24 Celsius
Minimum temperature expected: 15 Celsius
Chance of rain: <20%
SUNDAY, APRIL 2 – RACE WEATHER
Conditions: Mostly cloudy throughout the day with a slight chance of rain late in the afternoon. RACE: 24°C
Maximum temperature expected: 25 Celsius
Minimum temperature expected: 17 Celsius
Chance of rain: 20%