'We'll be starting from zero tomorrow' – Verstappen intrigued by changeable Suzuka weather conditions
Max Verstappen is eager to find out where Red Bull stand in dry conditions at Suzuka as a wet first day of practice for the Japanese Grand Prix looks set to make way for much-improved weather.
With rain falling throughout the day, Verstappen and team mate Sergio Perez placed third and fourth fastest in second practice, almost a second away from pace-setting Mercedes pair George Russell and Lewis Hamilton.
READ MORE: Russell leads Hamilton in Mercedes one-two in wet second practice at Suzuka
But with the wet weather expected to be replaced by dry conditions for final practice and qualifying on Saturday, Verstappen said he is "looking forward" to seeing how the pecking order shapes up.
"I would have liked that it was a bit more representative, but it's always nice to be here. Luckily, it wasn't a complete disaster with the weather; at least we could get round and do a little bit of stuff, but in terms of knowing where you are with pace, in the wet it's a bit tricky," said Verstappen.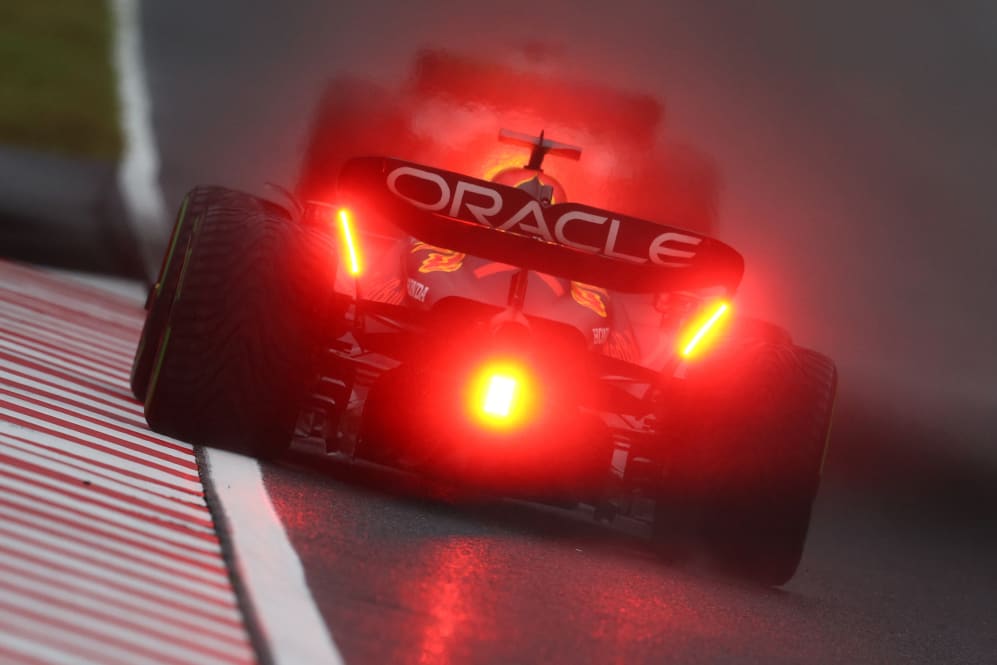 Asked if there were still things to learn in FP1 and FP2, given the threat of rain for the race on Sunday afternoon, the championship leader added: "Just the basic things, really, so that's what we did, and not more than that. That's why I'm also looking forward to tomorrow to see how we can be in the dry.
"It's just basically starting from zero tomorrow in the dry, but again, it's the same for everyone, and I don't think it will make massive differences throughout the grid."
READ MORE: Rain forces Pirelli's planned Japanese GP tyre test to be moved to Mexico weekend
Singapore Grand Prix winner Perez lapped half a tenth slower than Verstappen in second practice – the Mexican explaining that he felt "fairly comfortable" in the wet conditions.
"Sunday looks a bit mixed [with the weather forecast], so it could be a great day for the fans. Overall, I think we managed to get a good read on these conditions," he commented.
"I think we're fairly comfortable in these conditions. We've got a good idea on what we're going to do, so it should be good for us."