Hamilton says rumours of 'Plan B' Mercedes car concept are 'complete rubbish'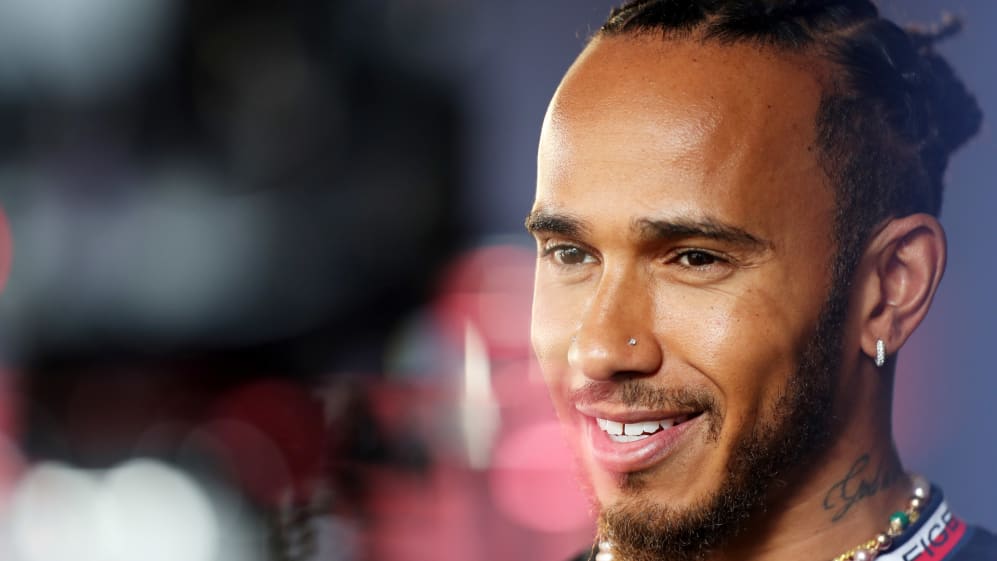 Seven-time F1 champion Lewis Hamilton has rubbished rumours that Mercedes could revert to a 'Plan B' in case their current design doesn't work.
Mercedes turned heads with their unconventional design for last year's W13, a design that has continued to this year's W14 – including slim sidepods – with conspicuous development at the rear of the engine cover.
While they didn't have a disastrous pre-season test, with solid pace and only a couple of reliability blips, the Silver Arrows haven't exuded the same confidence as reigning champions Red Bull.
READ MORE: Russell says Red Bull 'in a league of their own', as he predicts big fight with Aston Martin in 2023
On Thursday ahead of the first race of the season, Hamilton was asked whether the team have a 'Plan B' if the current-spec W14 doesn't perform as expected.
"I saw those people talking about a Plan B. There isn't a plan B! It's complete rubbish," said Hamilton to Sky Sports F1. "I mean ultimately, we are living in a time of cost cap. To rebuild and redo a design of car, you need to go back to square one and we don't have time in the season to do that. So that's not on the cards.
"We continue to evolve and build this car and try to push it to the absolute limit and I know I've got the best team behind me to close the gap, and it's just finding that performance as fast as we can."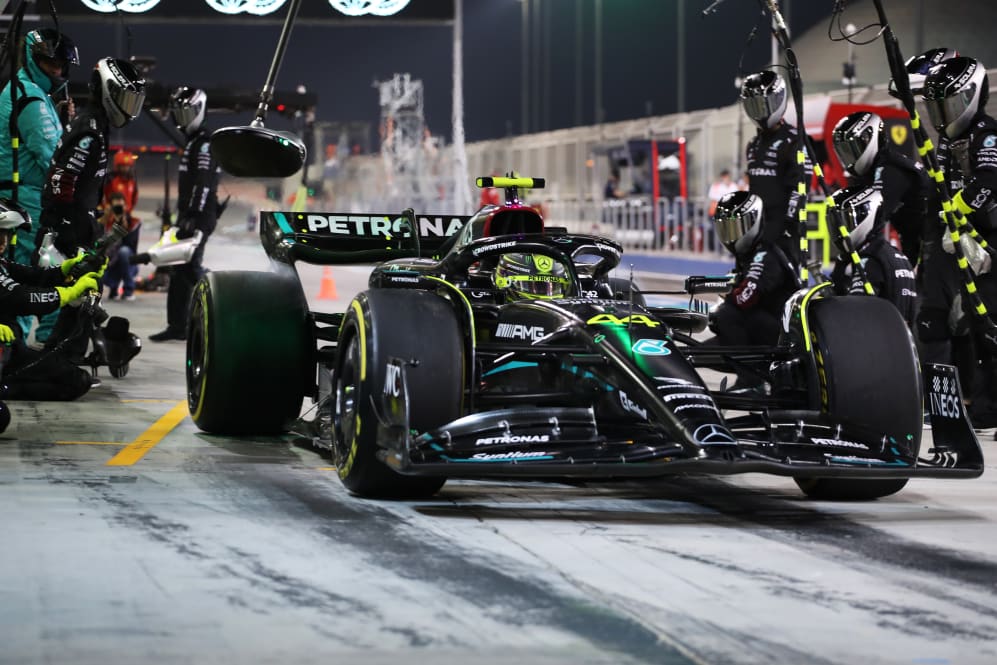 Hamilton, who fell short of what would have been a record eighth drivers' title in 2021 before enduring a winless season when the new era of F1 began in 2022, said he's prepared to fight for a championship this year.
"We'll find out over the next couple of days what's realistic, but that's what I've prepared for. I've prepared myself for the championship battle," he said.
F1 ICONS: Olympic legend Usain Bolt on Sir Lewis Hamilton
"Whether or not we have the equipment to fight for the championship, we'll find out. I do believe I've got the team that are championship-worthy but it's for us to keep our heads down and just not – I think last year when we arrived and had all those problems, all of us, it was like panic mode.
"Trying to figure out what was the issue and trying to fix it, it took us together to fully understand it. This year we've started with a car that doesn't bounce, but it is very, very similar to last year's car. But there are some positives there and I think it's a good foundation."