'We're getting closer to Mercedes' - Verstappen seeing the positives despite missing pole in Germany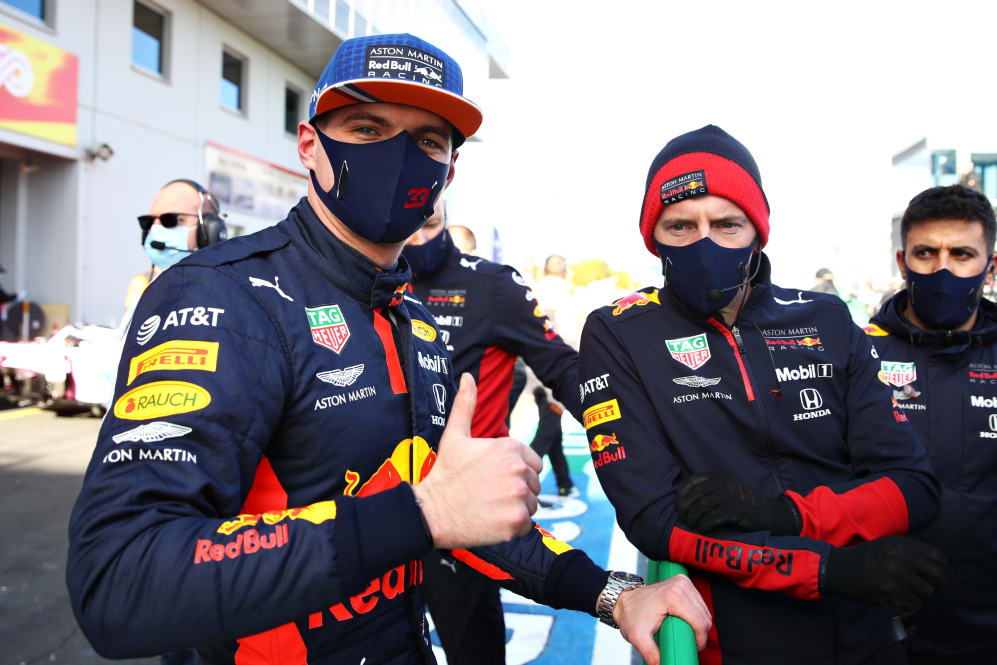 For a spell in the middle of Q3 it looked like Mercedes' run of qualifying dominance was about to come to an end as Red Bull's Max Verstappen sat on provisional pole position. But ultimately it wasn't to be, with the Silver Arrows having the last laugh once more as the Dutchman's performance dropped away.
Verstappen was quick throughout qualifying and Red Bull were well-placed with the 23-year-old fastest and team mate Alex Albon fourth after the first runs in Q3. But Mercedes pair Valtteri Bottas and Lewis Hamilton managed to improve further, with Verstappen slipping to third place and feeling mixed emotions after being left stuck on two career pole positions.
READ MORE: Bottas beats Hamilton to Eifel GP pole as Hulkenberg makes surprise qualifying return
"It was an interesting qualifying after missing the whole of yesterday for everyone it was very busy today," Verstappen said. "Overall, I think it was a pretty decent qualifying, just in Q3 I started understeering a bit too much and when it's so cold when you are understeering, you are graining the front tyres and basically eating up the rubber, which cost me a bit of lap time.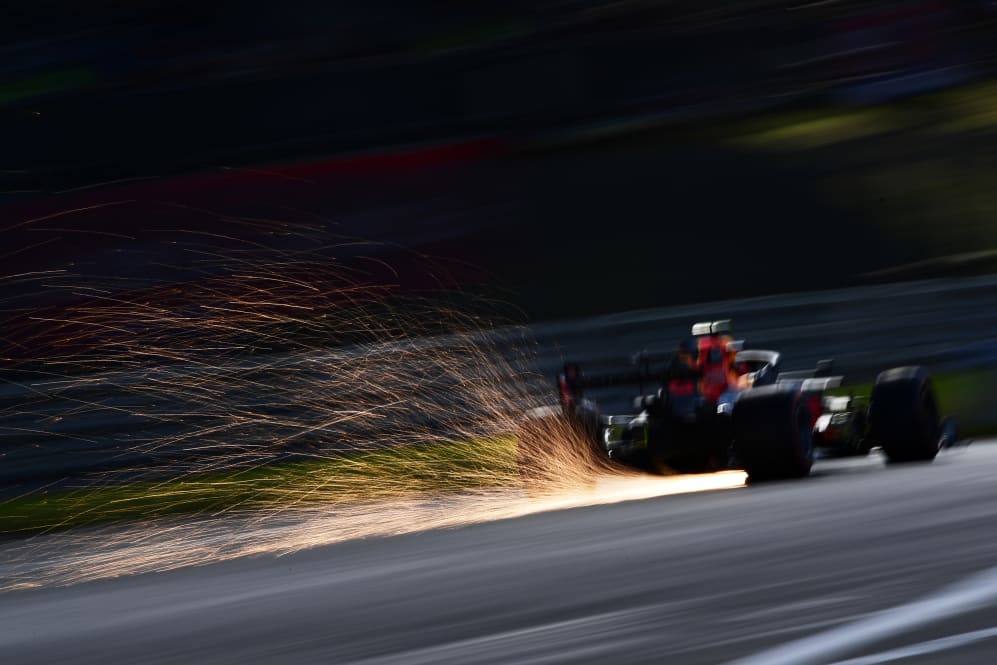 "We are getting closer towards Mercedes which I think is very positive. So, in a way, I'm a little bit disappointed because I was expecting a little bit more but it is what it is. I think overall, I can still be happy.
"I hope [the race is even closer]. It's going to be even colder tomorrow, so it's going to be even more interesting to see what the tyres are going to do and how they are going to behave.
"It's a fun track to drive, so I'm just looking forward to tomorrow and to see what we can do."
READ MORE: Leclerc 'very happy but quite surprised' as Ferrari upgrades help him to shock P4 at the Nurburgring
Mercedes have taken pole position at every race so far this season, but Verstappen is encouraged to see progress from Red Bull even if he's in his almost-customary third place.
"In qualifying I felt quite comfortable - of course there were a few little balance things I would have liked to improve but it was short notice. Overall it was a good qualifying, I just struggled a bit with understeer. I don't like understeer but also this track at the moment when it's so cold with the front tires it just didn't come towards us throughout qualifying.
"The beginning was fine but then it just slipped away a bit. When you are understeering you just can't carry that mid-corner speed through the corners, you have to v-style it a bit more and lose a bit of a time. But still a good qualifying, to be that close to them.
"I think the engine is the same. We brought a few upgrades so the car is working a bit better. Of course with only having run today there are still a lot of things to go through and analyze and optimize as well because of the understeer I had in the car, but it's definitely a good step forward so we are on the right way. So I just hope we can keep heading in that direction and keep improving."
Verstappen will at least start Sunday's race from the 'clean' side of the grid. And he can also be bouyed by the fact that four of his nine F1 victories to-date have come from third or lower on the grid.