Leclerc 'very happy but quite surprised' as Ferrari upgrades help him to shock P4 at the Nurburgring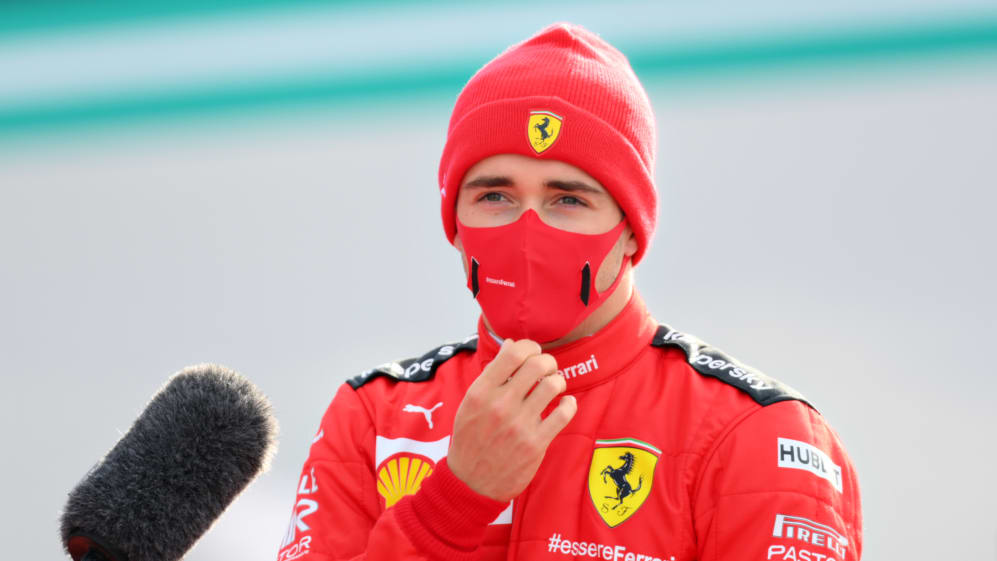 While the top three in qualifying for the Eifel Grand Prix of Valtteri Bottas, Lewis Hamilton and Max Verstappen was hardly surprising, seeing Ferrari's Charles Leclerc up there in P4 certainly was – with the Monegasque surprised by the performance improvement of his upgraded SF1000 at the Nurburgring.
With no running at all on Friday, Leclerc had looked pacey from the off on Saturday, taking third in Free Practice 3, before finishing sixth and then fifth in Q1 and Q2. But a storming final effort in Q3 saw Leclerc claim fourth on the grid for Sunday's race, 0.766s off polesitter Bottas' time – and with team mate Sebastian Vettel 11th, having failed to make it through Q2.
READ MORE: Bottas beats Hamilton to Eifel GP pole as Hulkenberg makes surprise qualifying return
And with Ferrari having brought upgrades to the floor and bargeboards this weekend as they seek to extract more performance from the SF1000, it seemed they may have done the trick…
"I'm very happy," said Leclerc after matching his best qualifying position of the year. "Quite surprised, to be honest, with the performance we've had this morning and this afternoon, especially in those conditions, as we were expecting to struggle in cold conditions and instead we are performing quite well. So the lap was very good, the last lap, and P4, so very happy with this.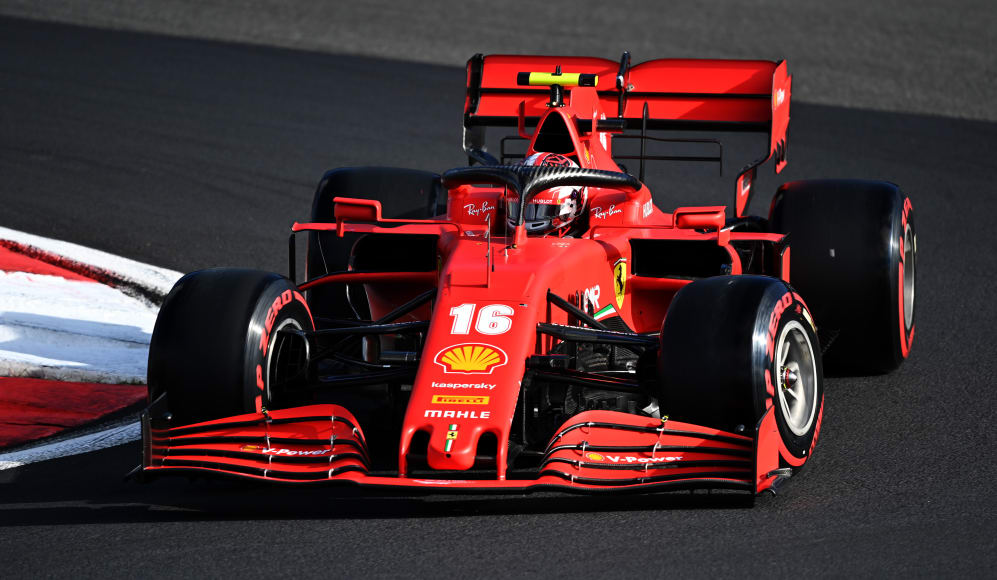 "I really hope to bring a good result home tomorrow," Leclerc added. "It's going to be a tricky race I think – we're going into the race with a lot of unknowns because we haven't done any high fuel running yet, but let's see – I will try to make the best out of it."
For home favourite Vettel, meanwhile, this was his seventh consecutive failure to make Q3, with the German missing out on a spot in the final qualifying segment by a full 0.374s – while his Q2 lap was nearly half a second slower than Leclerc's had been.
READ MORE: 'It was even crazier than last time!' – Hulkenberg describes mad dash to Nurburgring for latest sub appearance
But one silver lining was his free tyre choice for the race which, starting from P11, Vettel was hoping to use to his advantage in front of his home crowd, with the German the last winner in F1 here back in 2013.
"For me [the car] was very similar [to this morning]," said Vettel, who'd finished FP3 in a promising P5. "I struggled a lot in Sector 1, I just didn't have more grip than what I could extract. Other than that it was okay. I think the last lap was pretty good and not that much left on the table for me at least.
"We have the choice to start on a different set [of tyres in the race], but we'll see what we'll do. Hopefully it turns out to be an advantage one way or the other," Vettel added – while when asked how effective he'd felt Ferrari's upgrades had been, Vettel replied: "I only had the upgrades in the afternoon, so a bit hard to say, but not a big difference – which is also what we expected."
AS IT HAPPENED – Qualifying in Germany
Sunday will see Ferrari seeking their third straight points finish – in what would be small beer by the Italian icons' lofty standards, but an achievement for the struggling team nonetheless, with Ferrari currently a distant sixth in the constructors' standings.