'We're on our way' – Hamilton 'super happy' after strong Friday for Mercedes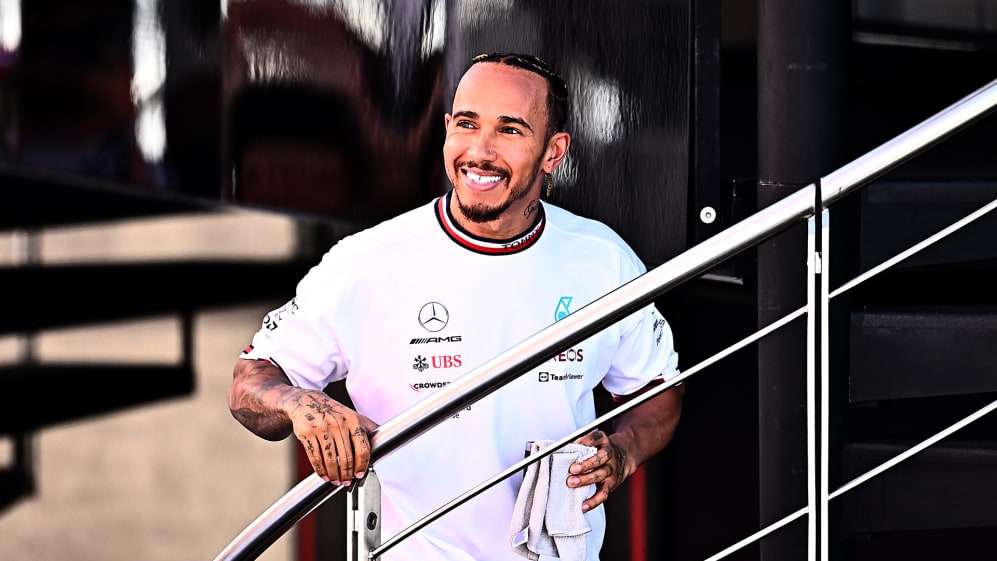 Mercedes' wide-ranging updates seemed to breathe new life into the Silver Arrows' hopes of returning to the fight at the front of the grid – but what did Lewis Hamilton and George Russell think after a first day of practice in Spain?
Hamilton finished sixth and third in the respective Friday practice sessions at Circuit de Barcelona-Catalunya, the seven-time champion having won the last five consecutive Spanish Grands Prix. Of course, things this year are a bit different; Hamilton is in a Mercedes W13 that has been largely outclassed by Red Bull's RB18 and Ferrari's F1-75.
But with a swathe of new parts for Spain, perhaps Mercedes have brought themselves back into the fight.
FP2: Leclerc heads Mercedes' Russell and Hamilton in second practice
"Positive!" is how Hamilton said he was feeling after FP2 on Friday. "Super happy with the progress, so a big, big, big thank you to everyone back at the factory for not giving up and for continuing to push.
"We're not the quickest yet, but we're on our way. This is the first time that we've driven down the straight without bouncing. We still have some bouncing, but it's way better and [we're] starting to eke out a bit of the potential in that car."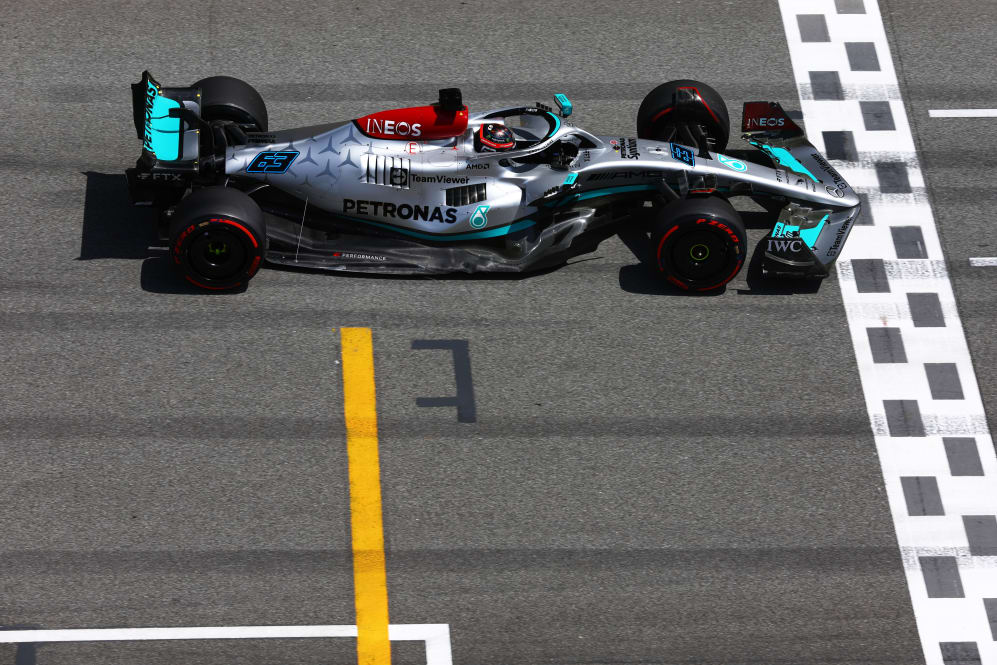 The 103-time Grand Prix winner was clearly in high spirits at the end of the day – but he explained that Mercedes still have work to do if they are to return to the front.
"Well, it's still tough out there with the car but it's much nicer than it's been before. So yeah, really grateful for those upgrades – we now need to just fine-tune them into the next session tonight. Lots of data to go over to try and position the car… I think we can get it into a better place for tomorrow so that we can tackle the heels of the guys up ahead."
FP1: Leclerc leads Sainz and Verstappen as Ferrari begin Spanish GP weekend on the front foot
Team mate Russell, who was fourth and second in the respective sessions, was slightly more hesitant to say that the upgrades had improved his W13. He previously shrugged off his record of finishing in the top five in every Grand Prix so far this season.
"I don't know, to be honest," said Russell having been asked if he was happy with the updates. "Because in Miami we were quickest on Friday and obviously here we are second, so let's see. The car is definitely acting differently.
"We've got different limitations this time. We definitely don't have the porpoising in the straights, which is good, but we are still experiencing a bit here and there in the corners, which ultimately you need to dial out in the corners, and I think the Red Bulls still look very, very strong.
"They look the team to be reckoned with at the moment and yes, we need to go through the data."
Meanwhile, Team Principal Toto Wolff declared himself proud of the progress made both by Mercedes' Brixworth engine division and Brackley factory, saying: "Both companies have worked so hard. Brixworth have really gained land against the other power unit manufacturers and it's fantastic to see that, and I'm really proud. And on the chassis side, we're getting there.
AS IT HAPPENED: Follow all the action from second practice for the Spanish Grand Prix
"We've had a second solid Friday like we had in Miami, just we have to see when the grip keeps coming tomorrow, whether we're able to keep that kind of performance and at least be in the mix or solid in the top three… So, progress, but not exuberance and ecstasy."
Things are looking up but, having taken every Spanish Grand Prix pole position since 2013, Mercedes might have a serious mountain to climb if they are to maintain their streak on Saturday.