'We've always set hard targets' – Wolff on Russell's rise from PowerPoint presentation to Grand Prix winner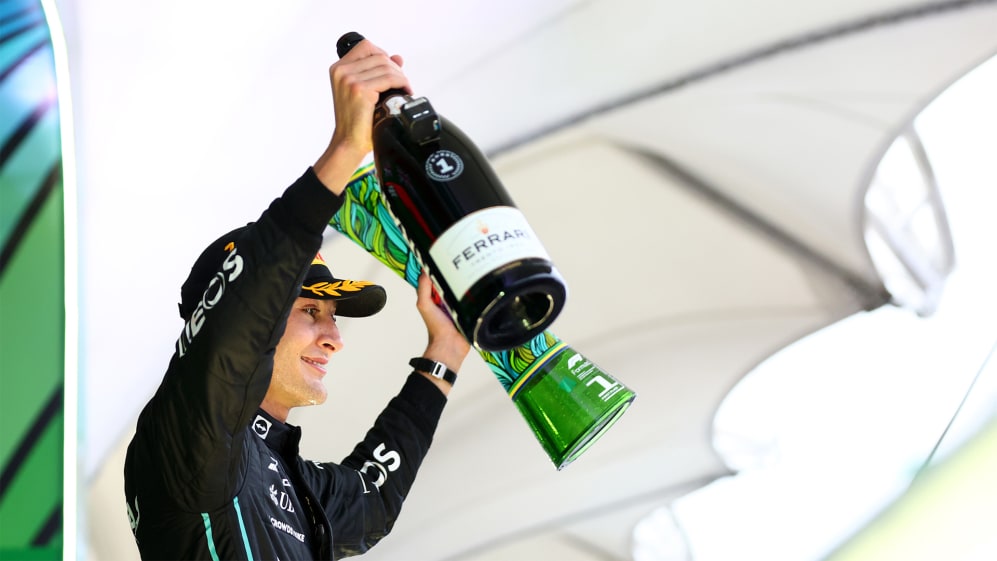 Mercedes team boss Toto Wolff has recalled some endearing memories of George Russell's first steps into his F1 operation after the Briton scored a maiden pole position and race victory with the outfit during the 2022 season.
Russell joined the German manufacturer's rebooted junior programme as a teenager back in 2017, going on to win both the GP3 (now F3) and F2 titles as a rookie, before making his F1 debut with the Mercedes-powered Williams outfit in 2019.
Following three seasons of development, punctuated by an eye-catching stand-in performance for the unwell Lewis Hamilton at the 2020 Sakhir Grand Prix, Russell secured a full-time promotion to Mercedes in 2022 and impressed from the outset.
READ MORE: 'It's been the best season of my career' – Russell insists Mercedes have 'a lot of positives' to take from 2022
After Mercedes worked through some early-season car issues, it was Russell who claimed the team's only pole position (at the Hungarian GP) and win (at the Sao Paulo GP), marking the next step in a journey that all began with a plucky pitch to join the Mercedes stable.
"I thought about it at the end of the race [in Brazil] when he walked in [to our factory] as a 16-year-old, with his suit and his tie and his PowerPoint presentation," remembered Wolff.
"He is the first of our new junior programme that has won a race [with Mercedes]. Obviously, Lewis has been there forever and is the most successful of the ones that have graduated from the junior academy. But six years later he is a Grand Prix race winner – [and it's] deserved."
Wolff continued: "We have always set hard targets. You've got to win GP3, you've got to win F2, and he did that in his rookie seasons and then, I guess, at Williams, it was the best school he could have had.
BEYOND THE GRID: 'We learn the most when we lose' – Wolff hopes rivals will 'regret' Mercedes' 2022 struggles
"[It was] maybe a year too long [before moving to Mercedes], but in any case, today the most relevant is that he is a Grand Prix winner, and a deserving Grand Prix winner."
Russell ended his first season at Mercedes fourth in the drivers' standings, 35 points clear of Hamilton, meaning he became only the third driver – after Jenson Button and Nico Rosberg – to out-score the seven-time champion as an F1 team mate.