'We've proved some people wrong' – Defiant Norris happy with back-to-back podiums for McLaren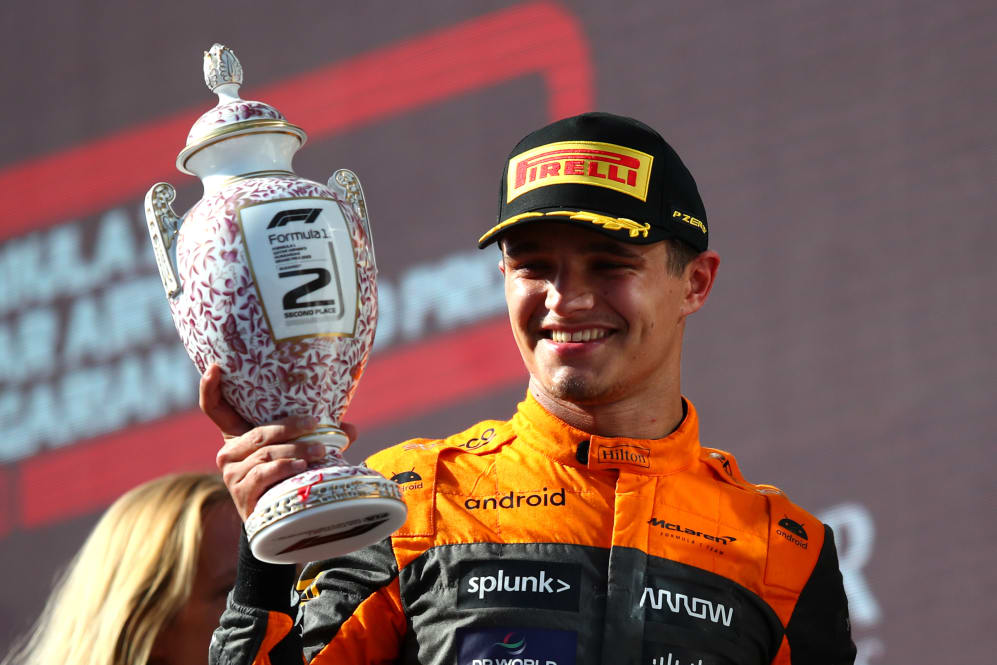 Lando Norris cut a frustrated figure at times during the Hungarian Grand Prix, under pressure from cars behind and struggling to keep his emotions in check on the radio. But ultimately he once again delivered a perfect drive to take his car from third on the grid to second at the flag and score his second straight podium.
Starting on the clean side of the grid and with a slipstream from Lewis Hamilton ahead, not to mention the only front-runner with fresh mediums tyres fitted, many expected Norris to be feisty off the line. But he found himself boxed in by the squabbling Mercedes and Red Bull ahead and instead saw his team mate Oscar Piastri slip through to run second, with Norris in third.
READ MORE: Verstappen dominates Hungarian GP to give Red Bull a record 12th successive win
There they remained until Norris was called in first for the opening pit stops, and a highly aggressive out-lap from the Englishman saw him side-by-side with Piastri when he came out of the pits. Norris was able to get his nose in front, and from there second looked assured until the late pressure came courtesy of a recovering Sergio Perez.
"Tough race," was Norris's succinct reaction. "Not an easy one, especially with Checo [Perez] catching at the end. But he didn't have enough pace to catch up, so I'm happy. I had to fight a little bit at the beginning, I got a little bit screwed over in Turn 1. But another podium for us, and for McLaren, which is amazing.
"At the minute we're very happy with the progress we've made. To go from where we were four, five races ago, struggling to make it out of Q1 to fighting for poles and for podiums, we'll take it for now and our time will come later in the year."
WATCH: Alpine suffer early double-DNF as Ocon and Gasly collide amid Turn 1 melee
Joking that that first elusive win might only come "if Max [Verstappen] retires," Norris was combative when asked about McLaren's meteoric progress since upgrades were bolted onto his car in Austria, just three races ago. Since then he's finished fourth, second and second which is a far cry from the two 17th-place finishes he opened up the season with.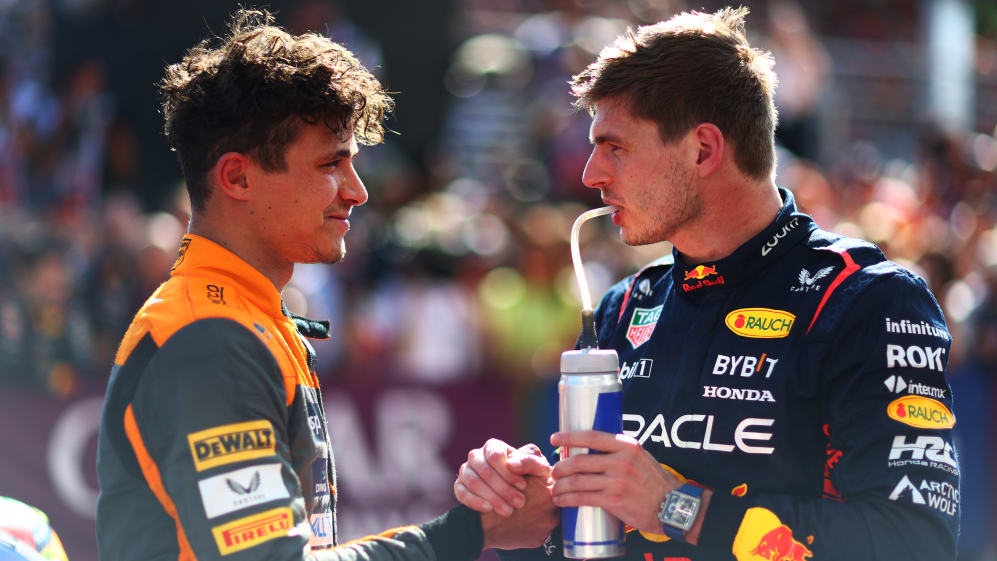 "I think we knew in the beginning we are going to struggle," he said post-race. "We looked pretty poor. We got a lot of abuse for McLaren, saying they weren't doing a good enough job, but I'm happy we've finally proved some people wrong."
With Norris's spirited drives of late certainly proving eye-catching, McLaren's CEO Zak Brown wasn't mincing his words when asked what his team need to do to stop the relative youngster moving on should a bigger team come calling.
"I think the way you keep him is you give him a good race car," Brown said. "He loves the team, he believes in the team and he was a bit frustrated at the start of the season – as we all were – but now [he's finished] second, second. As long as we keep doing that, he'll stick around."