What is the weather forecast for the 2022 Emilia Romagna Grand Prix and Sprint?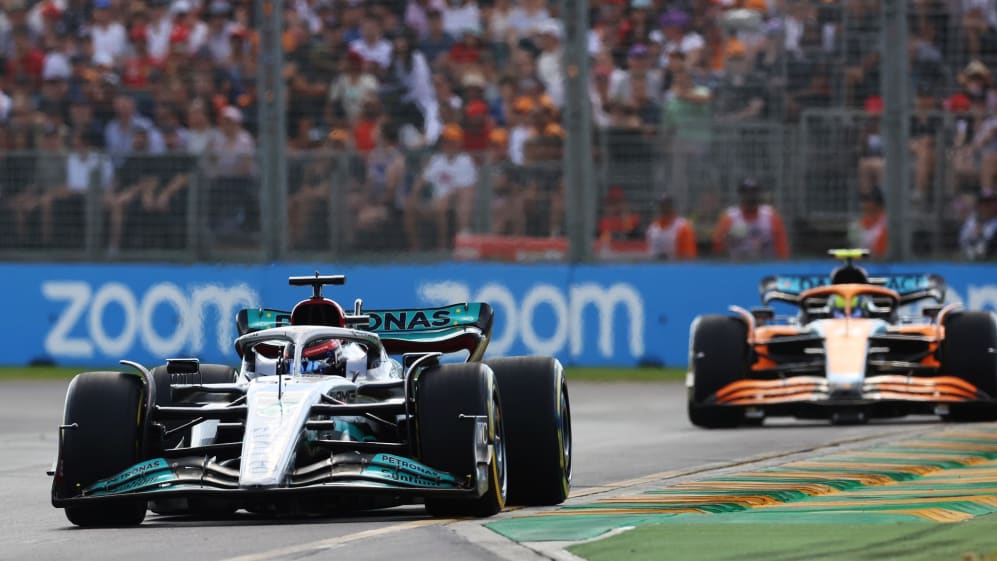 Formula 1 heads to Imola for the fourth race of the 2022 season as the drivers get set to go racing at the Emilia Romagna Grand Prix. But what will the weather be like for the first European race, and first Sprint, of the season?
Last season's race saw the drivers start on intermediate tyres after a heavy downpour of rain before lights out, with Fernando Alonso hitting the wall on his way to the grid – forcing him into a quick front wing change before the race start.
F1 NATION: Previewing a 'crucial' Imola Sprint and Grand Prix as Sainz aims to bounce back
This year's forecast shows that cloudy weather and rain are expected to meet the drivers on Friday – while higher temperatures and sunnier spells are anticipated to grace Saturday and Sunday.
Scroll down for the full forecast.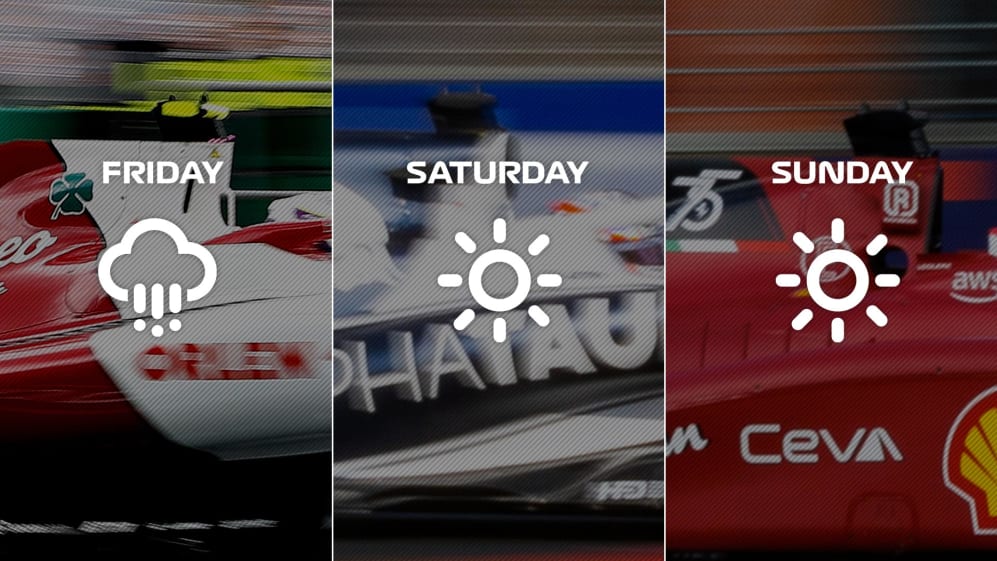 2022 Emilia Romagna Grand Prix weekend weather forecast
FRIDAY, APRIL 22 – FP1 AND QUALIFYING WEATHER
Conditions: Weather will be cloudy and wet but expect improvements in the afternoon.
Maximum temperature expected: 16 Celsius
Minimum temperature expected: 13 Celsius
Chance of rain: 80%
SATURDAY, APRIL 23 – FP2 AND SPRINT WEATHER
Conditions: Sunny spells expected.
Maximum temperature expected: 21 Celsius
Minimum temperature expected: 10 Celsius
Chance of rain: 0%
SUNDAY, APRIL 24 – RACE WEATHER
Conditions: Mostly sunny day.
Maximum temperature expected: 23 Celsius
Minimum temperature expected: 14 Celsius
Chance of rain: 0%