Podcast
F1 NATION: Previewing a 'crucial' Imola Sprint and Grand Prix as Sainz aims to bounce back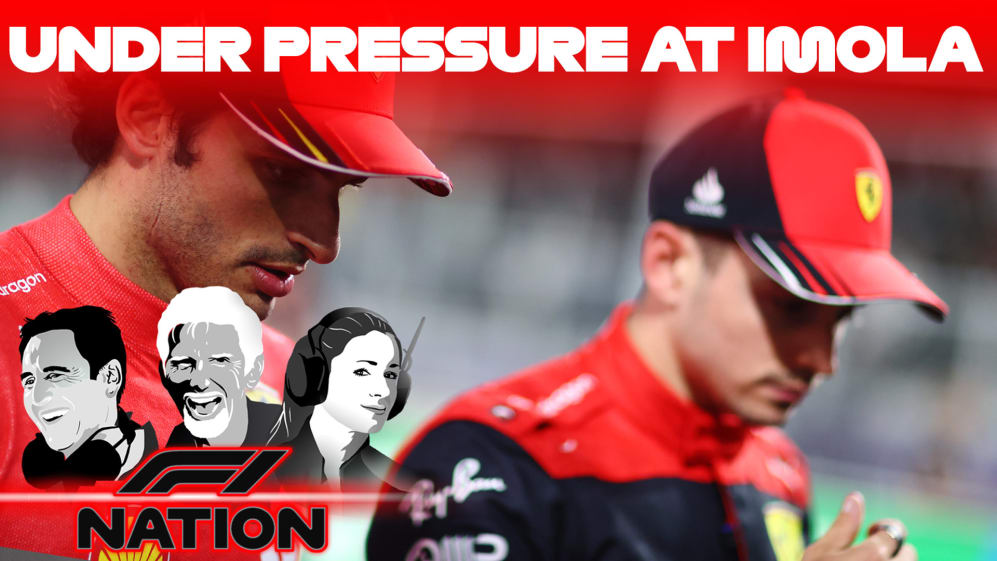 Ferrari's home race is a chance for them to consolidate their leads at the top of both championships with Charles Leclerc in the ascendancy – but is team mate Carlos Sainz already at a career-defining point?
That's what special guest Davide Valsecchi reckons in this week's episode of F1 Nation, the GP2 champion and broadcaster joining Tom Clarkson, Natalie Pinkham and Damon Hill before this weekend's Emilia Romagna Grand Prix at Imola.
Valsecchi talks about Sainz's big chance, the Spaniard having retired from the last round in Australia.
READ MORE: Ferrari favourites on home soil as the Sprint returns – 5 storylines we're excited about ahead of the Emilia Romagna GP
"It's very complicated, his condition right now. Because he knows that he has a great chance to win this championship because the car is quick enough to give him the chance...
"But – the trouble is that he has by his side someone that is probably more talented than him. So he knows also that he needs to rush, and to be quick, to take victories and to take leadership of the championship," says Valsecchi.
"Knowing Ferrari, you know that we are famous to do strategy and to choose the driver and to give all the energy only to one driver. So I think it's crucial, the timing for Sainz and he was not so lucky last weekend; he made some mistakes that at the end cost him a lot because he retired from the race.
"So it's not his best moment, but it's the most important time of his life and his career, so he needs to speed up and to be on top. If not, he's going to lose the chance."
The team also chat Red Bull, Mercedes, McLaren, AlphaTauri and Alpine ahead of Imola – and the return of the F1 Sprint.
Listen to the latest episode of F1 Nation in the podcast player above or via your preferred provider.