What is the weather forecast for the 2022 Singapore Grand Prix?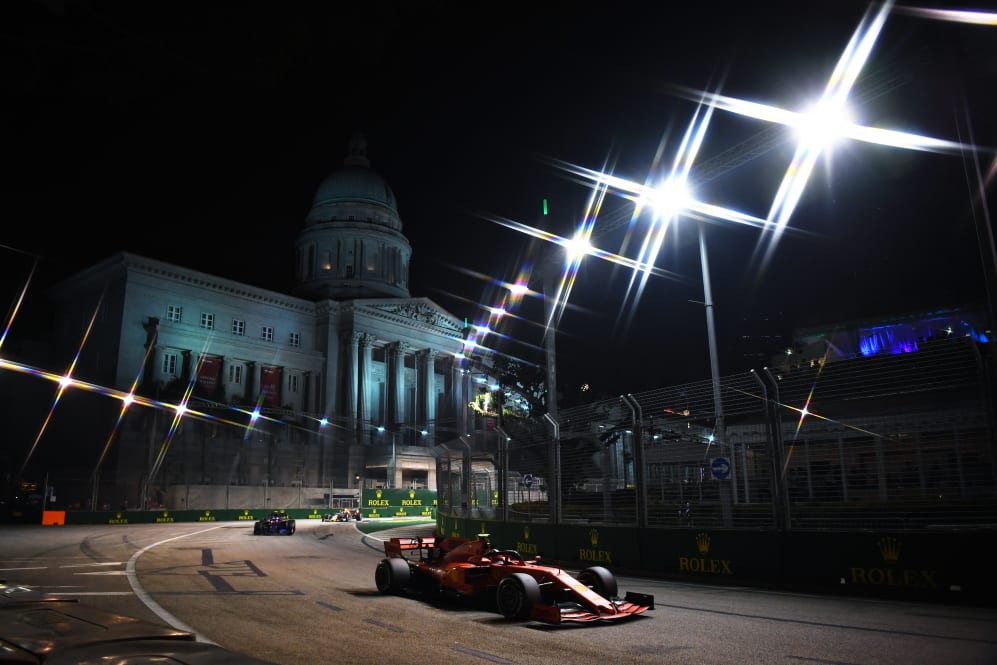 The drivers are getting set to once again go racing at Marina Bay for the Singapore Grand Prix – but what weather conditions can we expect this weekend?
Max Verstappen comes into this weekend's action on a run off five straight victories and with a chance to seal his second drivers' championship crown on Sunday.
READ MORE: Driver market moves and Marina Bay's return – 5 storylines we're excited about ahead of the Singapore GP
But the weather radar shows that there is a big chance of rain throughout the weekend with the likelihood of thunderstorms, especially for Sunday's race. Scroll down below for a more detailed forecast.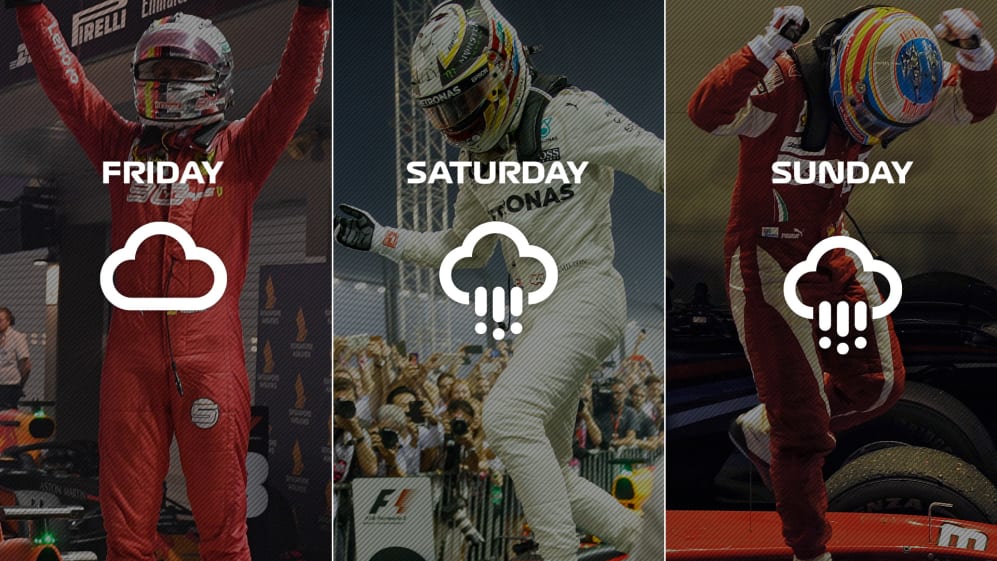 2022 Singapore Grand Prix weekend weather forecast
FRIDAY, SEPTEMBER 30 – FP1 AND FP2 WEATHER Conditions: Thundery showers expected, with a slight chance of rain expected in the evening session. FP1: 29°C // FP2: 28°C
Maximum temperature expected: 30 Celsius
Minimum temperature expected: 26 Celsius
Chance of rain: 40%
SATURDAY, OCTOBER 1 – FP3 AND QUALIFYING WEATHER
Conditions: Weather expected to be clear overnight but with a moderate chance of rain in the morning and afternoon. FP3: 29°C // Q: 28°C
Maximum temperature expected: 29 Celsius
Minimum temperature expected: 25 Celsius
Chance of rain: 60%
SUNDAY, OCTOBER 2 – RACE WEATHER
Conditions: Increasing chance of thundery showers through the day compared to previous days. Race air temp: 28°C
Maximum temperature expected: 29 Celsius
Minimum temperature expected: 25 Celsius
Chance of rain: 60%