Feature
What the teams said - practice in Bahrain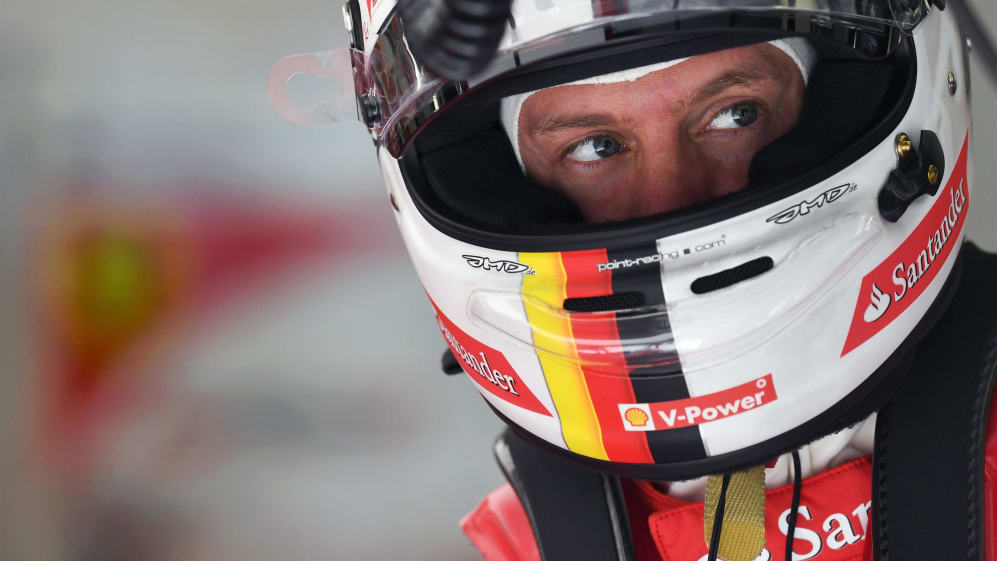 A round-up of the opening day's events from the 2017 Formula 1 Gulf Air Bahrain Grand Prix at the Bahrain International Circuit in Sakhir...
Sauber
Wehrlein proved conclusively that he is back to full fitness, but struggled to generate decent tyre temperatures in FP2 and suspected that his car had a suspension problem. He and Ericsson were nevertheless evenly matched in both sessions.
Marcus Ericsson - FP1: 1:35.888, P17; FP2: 1:33.944, P17
"We were able to run lots of laps today on different tyres compounds, which was positive. Overall we gathered some good information. However, it is clear that we have to improve our performance. We need to analyse today's data and make steps forward for the rest of the weekend."
Pascal Wehrlein - FP1: 1:35.959, P18; FP2: 1:34.117, P19
"First of all, I am happy to be back in the car. Speaking about the lap times, they are not really significant at this stage. Today's focus was on getting used to the car and collecting mileage in order to make up for lost time. I am feeling comfortable in the car and also the procedures with the team work well. We did make a step forward from the first to the second free practice session, so I am already looking forward to tomorrow."
Williams
Massa made up for China with some strong runs in his FW40, despite a brake problem. Stroll looked good in FP1 in spite of spurious safety car messages on his dash, but struggled a little in F2.
Felipe Massa - FP1: 1:34.246, P5; FP2: 1:32.079, P7
"It was a positive day. I'm happy with the performance of the car on the new tyres and especially the old tyres as it's quite consistent with race simulation. We've shown quite reasonable performance today. We need to concentrate on everything we've done this evening and prepare the car even better for tomorrow evening, as well as Sunday. I'm really looking forward to a good weekend."
Lance Stroll - FP1: 1:34.322, P6; FP2: 1:33.361, P16
"In FP1 I got into the car and immediately felt very comfortable and confident. In FP2 I was struggling with the car and we have to see if anything was wrong with it, but no worries as this was only practice. Then at the end of the session there was some burning in my feet. We will have to investigate to see what it was as I had to get out of the car. The positives are getting into the car in FP1 and feeling good, but we need to see what happened in FP2 as it seemed a bit of a bizarre session."
Paddy Lowe, Chief Technical Officer
"Well this was a big contrast weather wise from China! It's extremely hot here, with incredibly high surface temperatures on the track in FP1 especially. We first ran on the Medium and I think we were similar to all the other teams in finding that a very difficult tyre. Remarkably, it's roughly two to three seconds slower than the Soft compound tyre, which we fitted just after. So that's an interesting result which will need to be understood. On the Soft tyres both cars performed reasonably well. It was particularly great for Lance who set his first purple sector of his Formula One career in Sector 1 during the session. Unfortunately, Felipe had a brake failure at the end of FP1, which was due to an issue that we have now understood and resolved. Then we went into FP2, which is our main practice for qualifying and the race due to the evening conditions. Both drivers ran on the Soft and Supersoft tyres on low and high fuel. Felipe's performance in particular was very strong, on every run. In contrast Lance struggled throughout the session, which wasn't the case in FP1. So we need to understand that ahead of tomorrow. Overall, I think it was a good day and we will do our work tonight and see what we can achieve in qualifying tomorrow."
Red Bull
Red Bull had a decent day, with Ricciardo featuring at the top of the timesheets in both sessions, but Verstappen struggled a little it with set-up in FP2, and ran over Bottas's T-wing debris which caused damage and delay.
Daniel Ricciardo - FP1: 1:33.097, P2; FP2: 1:31.376, P3
"Today was good. FP1 is always a tricky one here in order to set the car up, because it's so hot and the race is so cool so you have to be careful not to get carried away with what you learn during that first session. FP2 looked alright though. Normally the grip gets a lot better when the track cools down in the late afternoon, so that helped but the wind changed and the way the wind turned actually made the track slower. I think the low fuel pace looks competitive, but probably too competitive for now. I do like it but I expect Ferrari and Mercedes to sneak further ahead tomorrow. But in general it was a good day. We couldn't really ask for more. The long runs looked like they had a bit more pace so that was probably a bit more representative. I think we did what we had to do today so I'm happy. Let's make tomorrow a good one also."
Max Verstappen - FP1: 1:33.566, P3; FP2: 1:32.245, P8
"I was struggling a bit with the balance today and I didn't quite have the grip I wanted from the rear of the car. The first practice you cannot really count or read into because of the high temperatures but now in FP2 I lost track time after hitting someone's T-wing. It was unfortunate and to be honest I'm surprised how much damage it actually did to the floor. The team did a great job to change it so quickly and check the car over before I went back out on track. The other side of the garage looks quite competitive and now we need to review which configuration was better from the two cars and then apply that for tomorrow. My aim in FP3 will be to get as many laps in as possible to make up for the lost time today and then I will have a better idea of our target for the weekend."
Haas
No problems here, as the team worked through their usual programmes.
Romain Grosjean - FP1: 1:34.564, P9; FP2: 1:32.505, P9
"It was a pretty solid day. It was very warm – the first time we've had those conditions this year. We need to keep working on the car. Clearly, tires are having a tough time on the long runs. A qualifying lap is only a lap, so it's pretty fun. There's a lot of work to be done for tomorrow, but as I said, it's the first time we've had the warmer conditions this year. There's a lot to learn from today, and hopefully we can find a little bit of performance for tomorrow."
Kevin Magnussen - FP1: 1:35.579, P16; FP2: 1:32.854, P11
"We had a decent day. We have some interesting things to look at for tomorrow, but so far things are not too bad."
Guenther Steiner, team principal
"It was a good day for us. For sure, it was our best Friday this year. We completed our programs in FP1 and FP2. The car seems to be competitive, as well, for points. Now we'll go look and see what we can do better and come back tomorrow."
Mercedes
Mercedes never really showed their hand today. Hamilton set the early pace on the medium Pirelli tyres and again on the softs, but in FP1 it was soon evident that the F1 W08s were running fuel-heavy so not too much notice should be taken of their ultimate 10th and 14th fastest times. In FP2 Bottas was only 0.041s off Vettel, but later lost his T-wing. Hamilton embarked on a lap in which his first sector time was already two-tenths faster than Vettel's, but then encountered a slowing Hulkenberg and lost momentum. His subsequent effort came up 0.284s short and left him fifth. On race pace, they matched Ferrari.
Lewis Hamilton - FP1: 1:34.636, P10; FP2: 1:31.594, P5
"A pretty normal Friday, really. It was incredibly hot early on, with some of the very toughest conditions - both physically and in terms of working with the tyres. We got through that and then it was much cooler in the afternoon, giving us a much better representation of what qualifying and the race will be like. I was able to get a much better understanding of where the car is in FP2. It was very close, with Ferrari fastest. In race trim they seem a couple of tenths quicker, so I'm expecting a great battle tomorrow and then again on Sunday. We'll work as hard as we can to try to close that gap. I have a great group of fans here and I tried to wave to them every time I went out. Their smiles really make a big difference."
Valtteri Bottas - FP1: 1:35.002, P14; FP2: 1:31.351, P2
"Today overall went well. Obviously, it's difficult to learn much in FP1 with the extremely high temperatures, as the main sessions are under the lights in the evening when it's much cooler. But we got some good data out of FP2 with short runs and long runs. The car was feeling good. We can definitely make it better but it was a positive start and I'm looking forward to qualifying. It was very hot today and the track normally improves quite a lot as you lose some of the sand, so I'm sure tomorrow we will go a lot quicker. How quick, we will find out. It's definitely tougher than before, driving in the heat with these new cars. But I'm used to being in a Finnish sauna, so it's no problem! It seems like the same trend continues here with it being so close with Ferrari. But Red Bull are looking good too and the whole pack is pretty close, if you look at the top six particularly. It looks like every little thing that we are going to be fine tuning today with the setup and anything extra we can find is going to be crucial for qualifying and the race."
James Allison, Technical Director
"This is a pretty tough circuit at the best of times. But it is unseasonably hot this year, which made it a brutal day for both the cars and the drivers. Despite the heat, we had a very good look at the car this morning on a really hot track, before running through our normal FP2 programme in conditions more like those that we expect to see during qualifying and the race. I think we can see that it is going to be another really tight weekend between ourselves and Ferrari - a weekend where the smallest of mistakes could make the difference between the outcomes. It's so exciting to be part of this fight, which is so tight and fought between two great teams. I hope that we can get everything together so that we are the ones that come out on top."
Renault
Palmer had what the team described as minor problems with no DRS and a recalcitrant MGU-K in FP1. Otherwise it was a straightforward day as he and Hulkenberg ran different programmes. The German was called before the stewards after suggestions he impeded Hamilton in FP2, but no action was deemed necessary.
Nico Hulkenberg - FP1: 1:34.927, P12; FP2: 1:31.883, P6
"That was a pretty straightforward Friday aside from doing less in FP1 because of the extreme heat. Everything was more together with the car and how it felt on track this evening compared to the afternoon so we can look forward to tomorrow and Sunday. The car felt pretty decent today, but of course there's always room for improvement ahead of qualifying."
Jolyon Palmer - FP1: 1:35.068, P15; FP2: 1:32.876, P13
"The car was a bit of a handful in FP1 so I don't think it liked the heat so much! FP2 was productive as we were able to make good progress in the understanding of set-up and we still have further potential to come. Conditions are definitely better when it's cooler and fortunately that's when qualifying and the race takes place."
Bob Bell, Chief Technical Officer
"Bahrain presents a unique challenge by having FP1 and FP3 in hotter conditions than we see in the race or qualifying, meaning the cooler FP2 is more valuable for track time. We got through a decent programme in FP2, so have plenty of qualifying and race simulation data to be analysing overnight. We're quite happy that we've made a step forward with the set-up and balance of the car and expect further progress tomorrow."
McLaren
Alonso was again mighty in FP1, but seemed to struggle more in FP2. Vandoorne's day was blighted by an MGU-H problem in FP1 which persisted even after the offending unit had been replaced for FP2.
Fernando Alonso - FP1: 1:34.372, P8; FP2: 1:32.897, P14
"It was a good Friday for us, at least on my side of the garage, as Stoffel unfortunately had a lot of problems today. I was running OK and there was some positive news from today in terms of set-up and in terms of the directions to go with the car. We're 1.5 seconds from the fastest car, which is by far the lowest gap so far. Also, we did 31 laps, which again is a lot of running.
"Considering what we have in our hands, I think we are maximising our potential.
"I think we're moving in the right direction, but still we have a long way to go, and I hope tomorrow we can have a decent quali. We need to exploit every single lap we have on track tomorrow morning; we need to do a good qualifying and we need to attack in the race. We're still not 100 percent confident that we're on top of our problems, so we need to keep working."
Stoffel Vandoorne - FP1: 1:34.997, P13; FP2: 1:34.230, P20
"It's been another troublesome day for me, let's say. In FP1 we had some engine problems and again in FP2, so very limited running for me today. It's a shame to miss that much track time, especially in FP2 when the conditions are very similar to qualifying and the race. It's not been ideal, but hopefully tomorrow we'll have a smoother run and get on top of the issues.
"We're going a bit blind into qualifying tomorrow, but Fernando did a lot of running today which was positive. We'll have to start with a bit of a base of information from Fernando's side of the garage, but I'm sure it'll be useful for us as well. Our reliability issues have meant the start of the season hasn't been ideal, as there hasn't been a weekend yet where we haven't had any issues.
"It's a difficult situation at the moment, but this is how it is. We knew it would be another difficult weekend and hopefully tomorrow will be better for us. I don't really have any idea what might be possible for tomorrow – we shouldn't set ourselves any targets – I think we just need to make sure we have a smooth run, and we'll see what's possible."
Eric Boullier, Racing Director
"On an extremely hot day here in Bahrain, the mercury nudging 40 degrees, Fernando got through his planned programme without interruption, garnering us a large amount of data to crunch this evening. "For Stoffel, things were quite a lot more tricky. His car was beset with serial MGU-H issues, which we're now investigating with Honda, and as a result he was unable to do anything like as much running as we'd have liked him to.
"But both our drivers enjoy the Bahrain International Circuit, and have indeed won here before, Fernando in Formula 1 and Stoffel in GP2, and they'll do their best to qualify as well as they can tomorrow. Stoffel could obviously do with an uninterrupted FP3 in preparation for quali, so let's hope it works out that way for him."
Satoshi Nakamura, Honda R&D Co. Ltd Principal Engineer
"After the cold and wet conditions in China, it was the complete opposite here in Bahrain today: hot and dry. "Fernando showed consistent performance throughout FP1 and FP2, and we were able to go through our programmes on schedule in order to concentrate on finding the best set-up under varying conditions using different tyres and aero.
"It was a tough day for Stoffel as he wasn't able to complete his running plan in either session due to issues with his MGU-H. These issues are currently under investigation, and meanwhile the team will work hard tonight to change his MGU-H ready for running in FP3 tomorrow.
"Despite Stoffel's issues today, we are now looking ahead to tomorrow's FP3 and qualifying. Fernando ran well today and we're hoping he'll continue to do so tomorrow, along with some better running for Stoffel."
Force India
Force India looked strong in FP1 with fourth and seventh slots, less so in FP2 with 12th and 15th, but they had few problems and their true pace will become clearer tomorrow.
Sergio Perez - FP1: 1:34.095, P4; FP2: 1:33.319, P15
"We had a very straightforward day with lots of laps and no significant problems. There was a huge change in the track conditions between the two sessions when the temperatures dropped and the car was not as well balanced in the second session. It feels like we lost a bit of direction on both the soft and the supersoft tyre compounds, so this is something we need to understand and improve tonight."
Esteban Ocon - FP1: 1:34.332, P7; FP2: 1:32.875, P12
"The practice sessions went pretty well for me and I'm quite satisfied with our performance. I am feeling good in the car and this is acircuit I know well and enjoy. I was able to simply focus on performance and getting the information we needed about the new parts and the tyres. It was tough in the heat and it's a demanding track on tyres so making them last and getting the performance from them is definitely the focus as we prepare for tomorrow."
Robert Fernley, Deputy Team Principal
"We had a big test programme to work through today with several new parts to evaluate. We split some of the test items between the cars and now we need to understand what to carry forward into qualifying and the race. As was the case in Melbourne and Shanghai, there is a very close midfield pack and the margins will be very tight during qualifying. The drivers were not as comfortable with the car when the track temperatures dropped so we need to focus our attention on addressing the balance ahead of qualifying."
Toro Rosso
Sainz and Kvyat reversed their tyre usage roles in FP1, which enabled the Spaniard to be fast early on before dropping back as others used the soft tyres when the track had improved. In the afternoon he stopped early when he encountered an exhaust problem not, as many suspected, a fire extinguisher which had set itself off.
Carlos Sainz - FP1: 1:36.079, P19; FP2: 1:34.072, P18
"Quite a frustrating start to the weekend here in Bahrain for me. Today's FP2 was very important and to only be able to do a couple of laps is quite unfortunate. This is a bit of a setback for the weekend, but we will try and analyse and pick-up as much information as possible from the others, cover this lack of data that we have right now, and try to recover it tomorrow. Unfortunately FP3 isn't a very representative session either, which means we will go blind into qualifying and the race, but this is the situation right now. I'm confident that we can end up doing a good job."
Daniil Kvyat - FP1: 1:34.838, P11; FP2: 1:32.707, P10
"It was a very busy FP2 after not doing many laps in the first practice session because it was very hot and the race here takes place at night... So we did many things this evening – long runs, short runs – and I think we covered everything we wanted to do. We now have a lot of data to go through overnight and we believe we can make a step forward for tomorrow and the rest of the weekend. We will try and do our best and be as well prepared as possible – the weekend has started positively for us and hopefully it will carry on this way."
Jody Egginton, Head of Vehicle Performance
"Today has been challenging in some respects, with a combination of high temperatures and low grip in FP1 which made running difficult, and a car issue in FP2 ending the running early for Carlos. However, we have collected important long-run data in the evening session which both drivers will benefit from. In terms of run programme, FP1 was fairly standard with the normal checks and sweeps being conducted. However, with low grip conditions and medium tyre, the amount of meaningful running we could conduct was limited. With FP2 taking place in conditions more aligned to qualifying and race, we had a full run programme prepared for both tyres in order to map the Soft and Supersoft compounds in short and long run conditions. Unfortunately for Carlos, we suffered an exhaust failure during his first run of the session which ended his running due to the time required to replace the effected parts. For Daniil, the run programme was completed and long-run performance was fairly encouraging. However, there is still work to do to get the car optimised, especially for short-runs, but we have a good idea of what is required to extract the performance from the car and we will be working hard overnight analysing the data to allow us to make a step forwards in tomorrow's sessions and ultimately the race."
Ferrari
Ferrari had a bittersweet day. Vettel set the pace in both sessions in an SF70H updated with a new wing, floor and cooling arrangement, but Raikkonen had a turbo problem in FP1 which required an engine change, and Vettel's car shut itself down for a while in FP2, possibly due to heat sink, before the mechanics got it running again once it had been returned to the pits. Overall, however, the Scuderia's weekend got off to a good start, and they were buoyed that their race pace once again matched Mercedes'.
Sebastian Vettel - FP1: 1:32.697, P1; FP2: 1:31.310, P1
"I can't explain why the car stopped altogether, but we were able to recover, restart the engine in the garage and, fortunately, it happened at the end of the lap. Today it was not our best day for us and we still need to do better. The car feels good on a single lap though, and as for race simulation, we can further improve for tomorrow. Overall, I am not entirely happy with my long runs, but they were OK after all, and we also were caught a bit in traffic. Now let's see what tomorrow brings."
Kimi Raikkonen - FP1: 1:42.333, P20; FP2: 1:31.478, P4
"It's far too early to say what we can do here and conditions were tricky today. We had an issue that stopped us in very early part of the first session; this issue had nothing to do with the engine, but rather with the turbo area. The guys did a good job in fixing the car in order to be ready for the second practice. The day could have been a bit better, but that's how it goes. I like this circuit, but there's nothing more special here than in other places. Obviously it's very hot and this can be a little bit tricky for the tires. As usual on Friday there's a lot of work to be done to be ready tomorrow."
Pirelli
Mario Isola - Head of Car Racing
"We certainly saw some extreme conditions today as well as a track that was much more 'green' than usual. With a performance difference of a second and a half between the two compounds and greater degradation on the supersoft than that seen over the last two races, data analysis throughout the weekend will be particularly important to define the best race strategy. We've seen the top three within the same tenth of a second, so it looks set to be a very close contest."