Feature
What time is the 2020 Sakhir Grand Prix on and how can I watch it?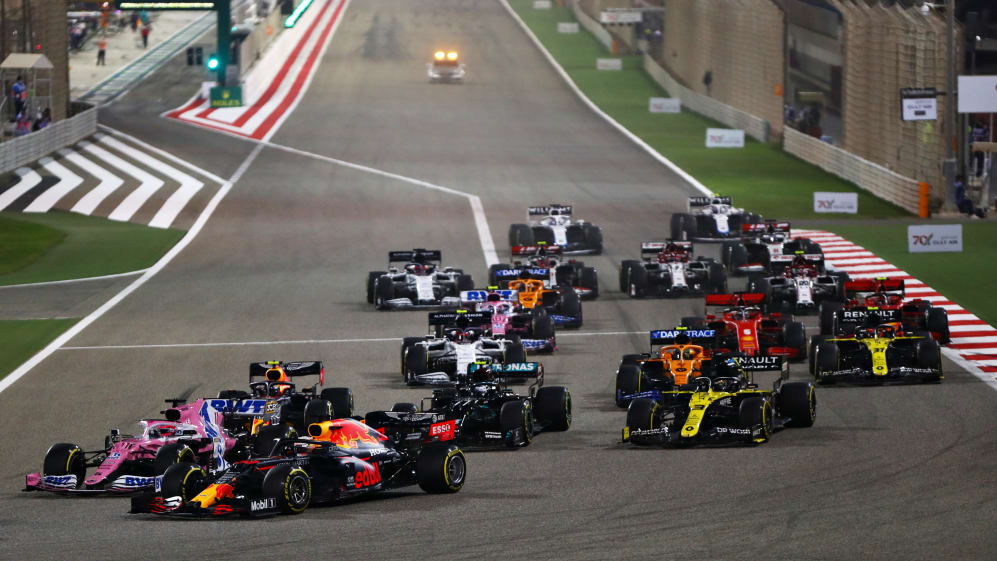 After an action-packed Bahrain Grand Prix, the Kingdom hosts its second race of the season – and this time Formula 1 will race on the high-speed 'outer-loop' layout. You won't want to miss this...
It's been dubbed an 'oval', but the configuration for this weekend's Sakhir Grand Prix is more like a winding, high-speed blast through the desert. It'll be an intriguing contest, so scroll down for broadcast details and race times.
WATCH: Exclusive – Hot lap of Bahrain's Outer Track layout that will be used for the Sakhir GP
Check out what time the race starts where you are in the graphic below, and for more information on what time you can watch FP1 & FP2 on Friday and FP3 & Qualifying on Saturday in your location, visit our SAKHIR GRAND PRIX RACE HUB which features a dynamic time converter giving you all the info you need.