What time is the 2021 Portuguese Grand Prix at Portimao and how can I watch it?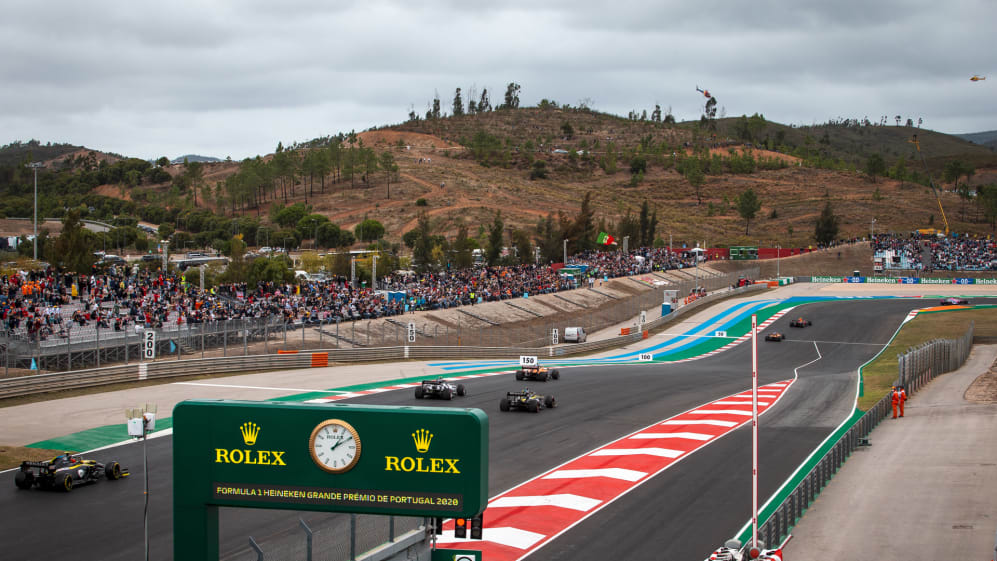 Two sensational races down and the third is on its way, with the 2021 Portuguese Grand Prix promising another nailbiting battle between Lewis Hamilton and Max Verstappen for an early foothold in the World Championship.
Just one point separates leader Hamilton and Verstappen after a brilliant Grand Prix at Imola last time out, in which the Red Bull driver won over the Silver Arrow. Only Hamilton's bonus point for Fastest Lap separates the two going into Portugal.
It all means we could have another terrific skirmish on our hands at Portimao. You won't want to miss a single session of the Portuguese Grand Prix.
Check out what time the race starts where you are in the graphic below, and for more information on what time you can watch FP1 & FP2 on Friday and FP3 & Qualifying on Saturday in your location, visit our PORTUGUESE GRAND PRIX RACE HUB which features a dynamic time converter giving you all the info you need.