What time is the 2021 Styrian Grand Prix at the Red Bull Ring and how can I watch it?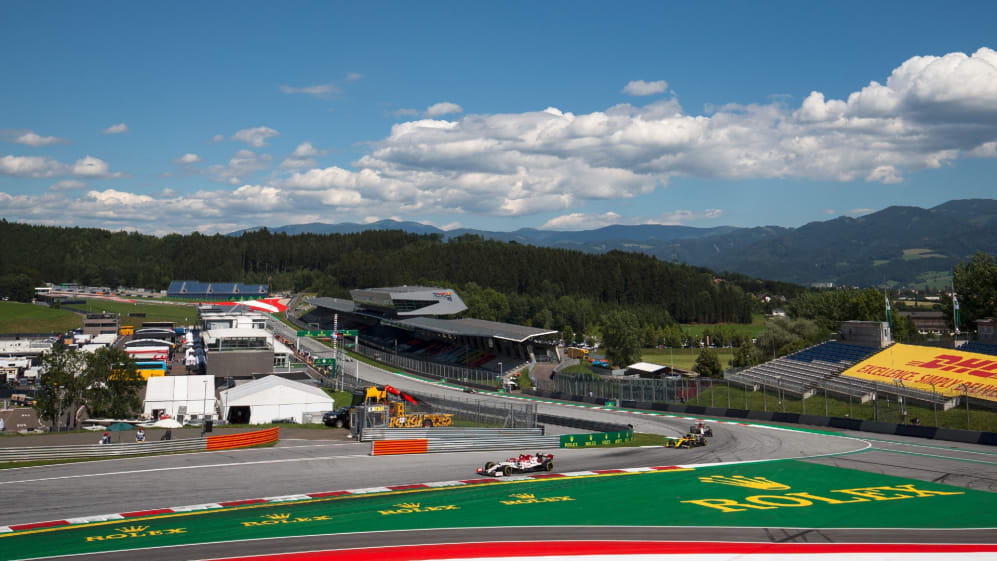 The Styrian Grand Prix returns for 2021 as Spielberg hosts the first of two rounds at Austria's Red Bull Ring. Here's where and how you can catch the action.
The 2020 season began with a double-header at Red Bull's home circuit and the Styrian Grand Prix provided the second of the two rounds. Here in 2021, Styria kicks off the first of the two rounds and we have a scintillating championship battle on our hands.
Reigning Champion Lewis Hamilton goes into the weekend without having won any of the last three Grands Prix, and with a 12-point deficit to rival Max Verstappen in the title race.
Furthermore, Red Bull have a strong, but not unsurmountable, 37-point lead in the Constructors' Championship after the nail-biting French Grand Prix.
Check out what time the race starts where you are in the graphic below, and for more information on what time you can watch FP1 & FP2 on Friday and FP3 & Qualifying on Saturday in your location, visit our STYRIAN GRAND PRIX RACE HUB which features a dynamic time converter giving you all the info you need.