Feature
WHAT TO WATCH FOR: 5 storylines for Sunday's race in Bahrain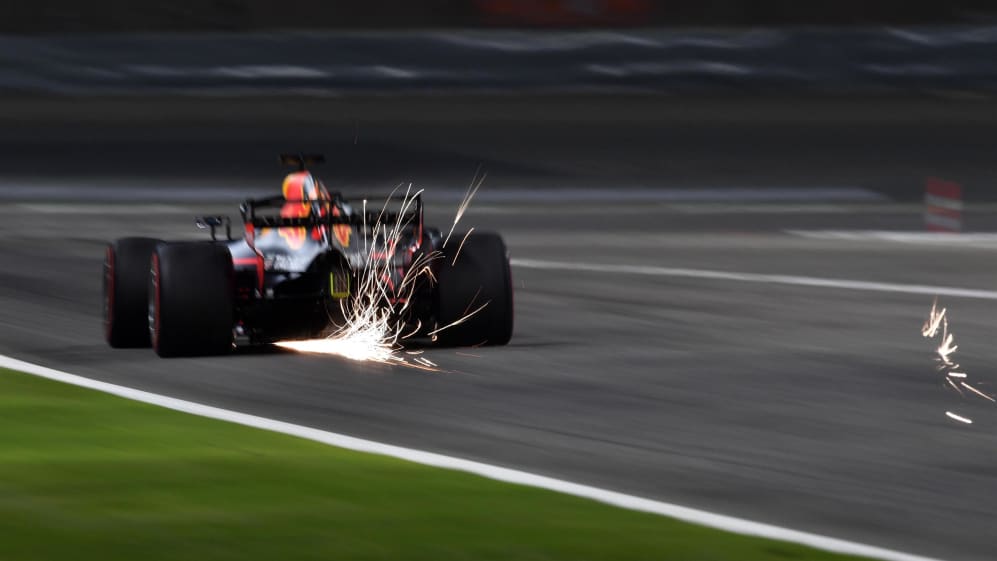 From an out-of-position Max Verstappen and Toro Rosso at the sharp end to a hurting McLaren and the prospect of a three-way battle for victory, we look at the key themes to look out for in Sunday's race in Bahrain…
Hamilton and Verstappen on the comeback trail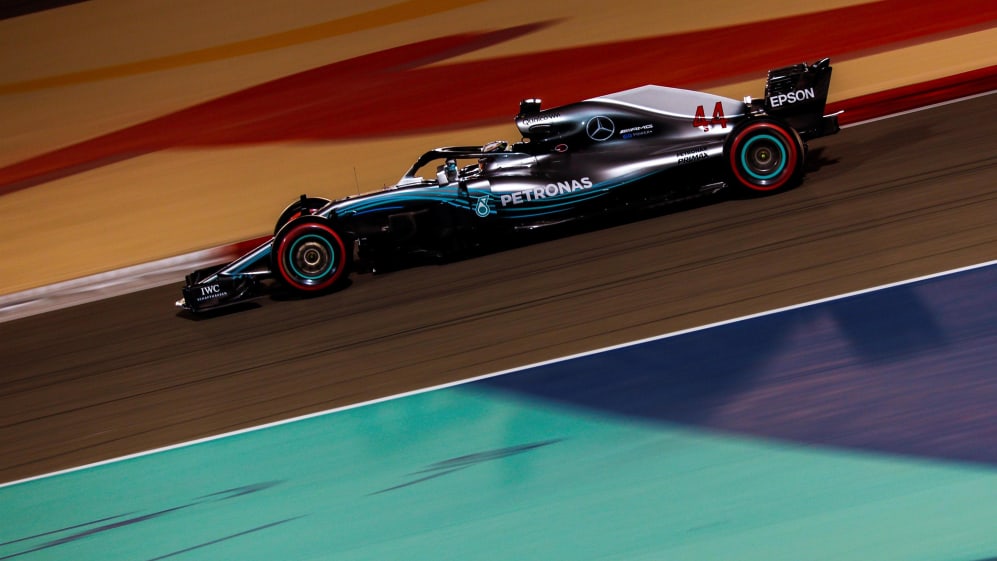 An ingredient that often makes for an entertaining Grand Prix is an out-of-position driver and the beauty of Sunday's Bahrain Grand Prix is we have two. And those two are two of the best overtakers on the grid.
Lewis Hamilton already knew he would be starting from a lowly grid position as a result of a five-place grid penalty incurred for an unscheduled gearbox change, but ninth place is still surprising given the advantage he held during qualifying in Australia.
The reigning world champion will need to make quick progress through some strong midfield runners if he wants to get in the mix at the front of the race, but he has one fewer driver to worry about passing at the start at least: Max Verstappen.
Red Bull's optimism for a front row challenge was hit in Q1 when Verstappen received a sudden surge of 150bhp exiting Turn 2, spinning him into the barrier and damaging his front-left suspension.
From 15th on the grid, Verstappen will need to show all of the overtaking skill that makes him one of the most exciting drivers to watch, but he certainly has the car to do it.
Three teams eyeing victory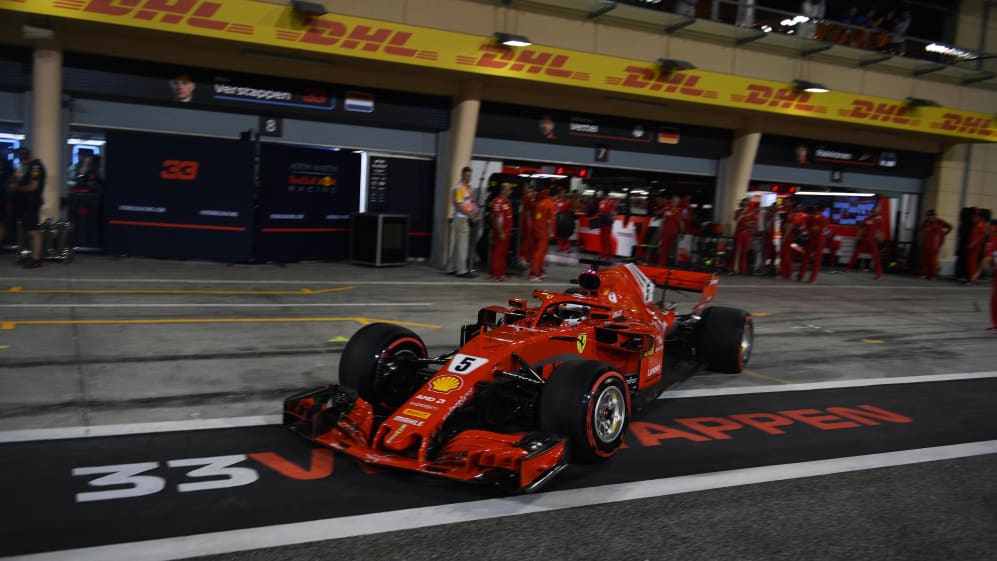 Verstappen is not ruling out recovering to fight for the podium and his confidence comes from the long-run pace Red Bull were able to display during the practice sessions on Friday and Saturday.
On high fuel, Red Bull were estimated to be within 0.1s of Ferrari and Mercedes, with Sebastian Vettel and Kimi Raikkonen showing marginally better pace. With such fine margins, any one of the three teams could prove to be quickest during Sunday's race. That means despite locking out the front row, the Ferraris are unlikely to disappear into the distance.
"We were decent yesterday," Daniel Ricciardo said after qualifying fifth, which will become fourth with Hamilton's penalty. "But what I would say is that I am happier with my car today than I was last night. If we weren't quickest yesterday we can be pretty close tomorrow I'd hope.
"With the engines not using a qualy mode tomorrow, I would hope that it brings it really close."
Aiding Hamilton and Verstappen's hopes of climbing through the field is the pace advantage over the midfield runners, with Toro Rosso and McLaren calculated as having the next best race performance. However, they around a second a lap adrift of the top three.
Can Gasly hold on?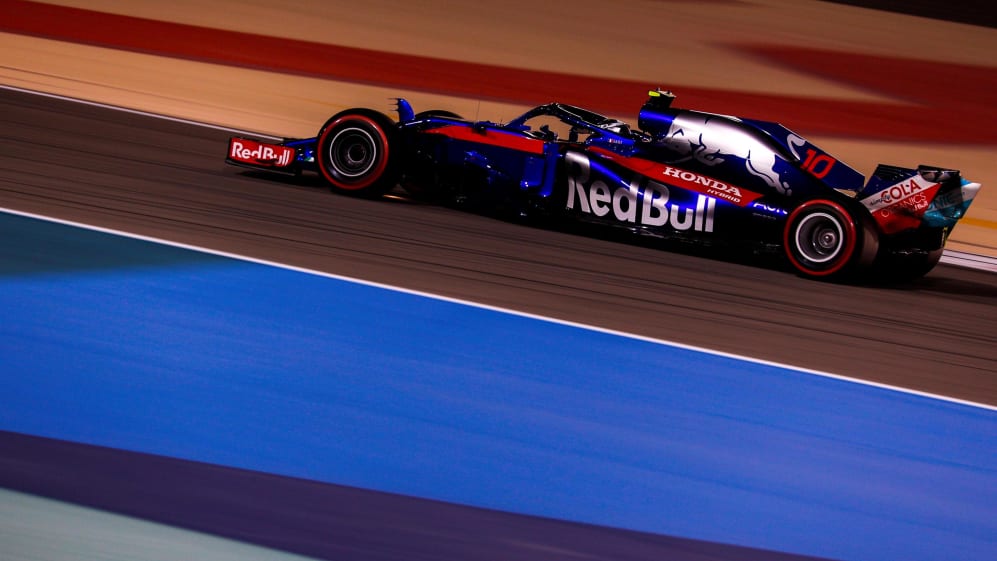 That long-run pace could be a concern for Pierre Gasly, who will start from his highest-ever grid position in Formula 1, having secured fifth place on the grid with a stunning performance on Saturday.
The Toro Rosso had looked quick over one lap all weekend, but such is the ferocious nature of the midfield battle that team mate Brendon Hartley missed out on a place in Q3 by just under 0.1s. That shows how Gasly had to deliver and he duly did, with an impressive final run putting him best of the rest behind the Ferraris, Mercedes and Ricciardo.
With Hamilton's grid penalty, Gasly will start from fifth place but he is aware race performance has not been the improving Honda power unit's greatest strength so far since the Japanese company returned to F1 in 2015.
"We know that is tougher for us in the race than on one lap performance," said Gasly. "That's why we know tomorrow is not going to be easy. I think they did get better compared to last year. I think we are closer to our main competitors now. We know that in the race we are still struggling a little bit on this."
But the long-run pace has also been encouraging from Toro Rosso, and while Gasly may not expect to keep Hamilton and Verstappen at bay, he will still be dreaming of his first points in F1.
McLaren needing a response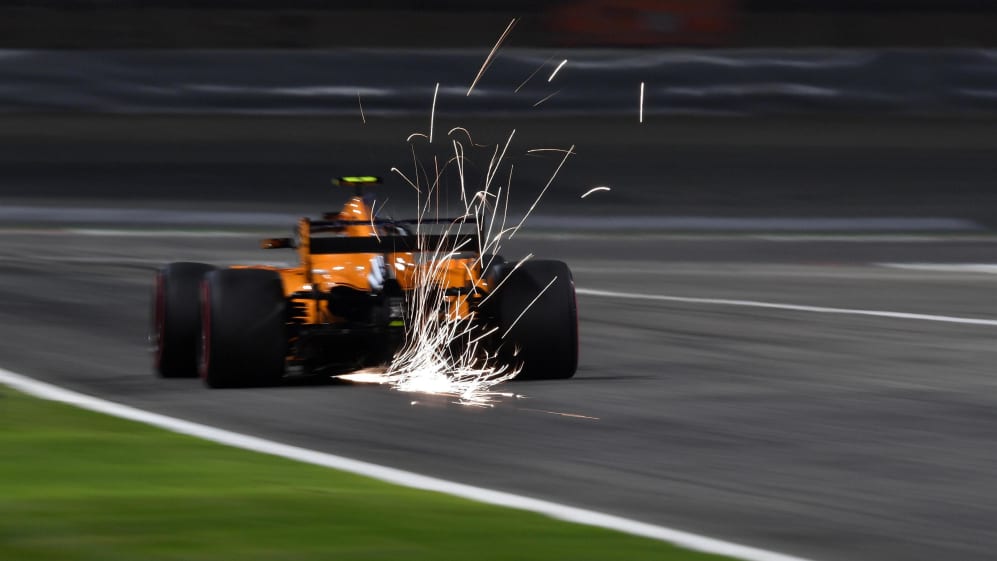 If there was a race in which McLaren did not need to be beaten by Toro Rosso at the start of the season, Bahrain is probably it. With Bahraini ownership, McLaren had many of their key shareholders in their garage on Saturday but could only qualify 13th and 14th with Fernando Alonso and Stoffel Vandoorne respectively.
It could have been even worse as Alonso only escaped Q1 when Romain Grosjean ran wide and set an identical lap time to the Spaniard, but was ranked 16th as a result of setting the time second.
Tough questions were asked on Saturday night as Racing Director Eric Boullier was absent from media sessions due to emergency meetings, but Australia showed this team have lost none of their racer's edge as they also failed to reach Q3 in Melbourne but took advantage of circumstances to finish fifth and ninth.
A similar result would be a welcome gift for McLaren in this home race of sorts, and they are still competitive in the closely-matched midfield pack, so Alonso and Vandoorne will have their sights firmly focused on the top 10 on Sunday in an attempt to stave off further scrutiny after also being beaten by both works Renaults during qualifying.
An overtaking upturn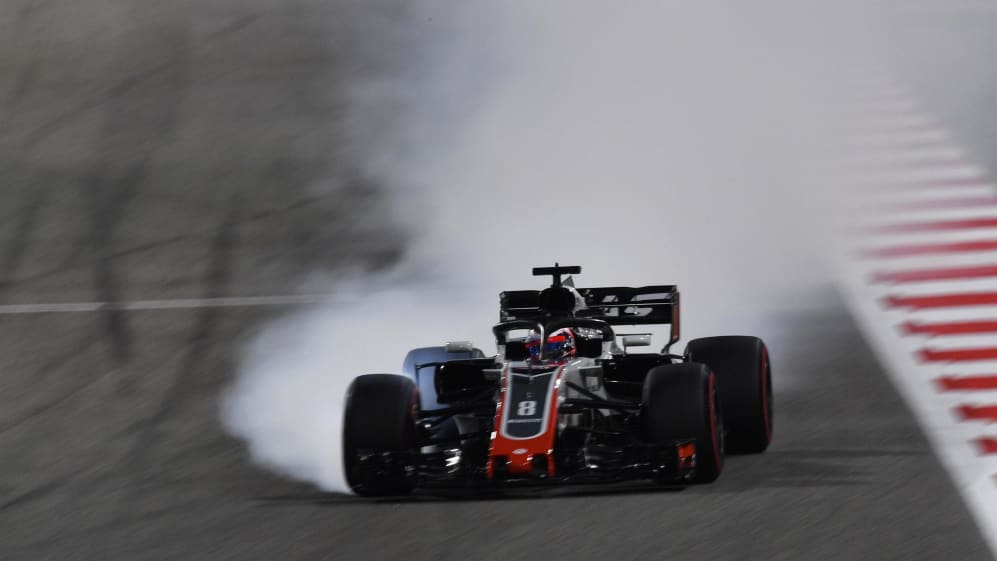 Overtaking - or the lack of it - was on the agenda after the Australian Grand Prix, with Albert Park once again proving to be a notoriously difficult track to pass on with the current generation of car. But this is a race that should provide much more wheel-to-wheel action.
Aside from the out-of-position drivers - including Grosjean in 16th while team mate Kevin Magnussen starts sixth - even closely matched cars should be able to fight, with the long pit straight providing a clear overtaking opportunity into Turn 1.
That is followed by another significant straight to Turn 4, which has seen plenty of action in the past as cars often make use of the wide exit to run side-by-side.
If the layout of the Bahrain International Circuit wasn't enough to encourage overtaking on its own, the DRS zone on the pit straight has been extended by 100 metres to give the following car an even better chance of making a move on the approach to the first corner.
Chris Medland