Feature
WHAT TO WATCH FOR: 5 storylines for Sunday's race in Canada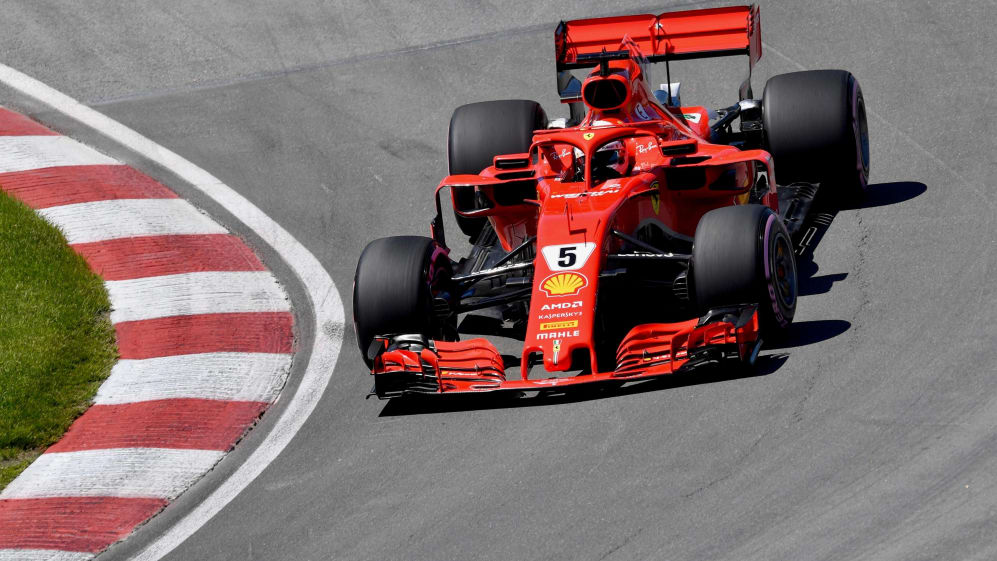 From the top three teams with different views on strategy to concerns over going the distance, a McLaren squad starting a long way back to a competitive fight for the final point-scoring positions, we highlight the key themes to look out for in Sunday's race in Montreal…
1. Differing approaches from the top three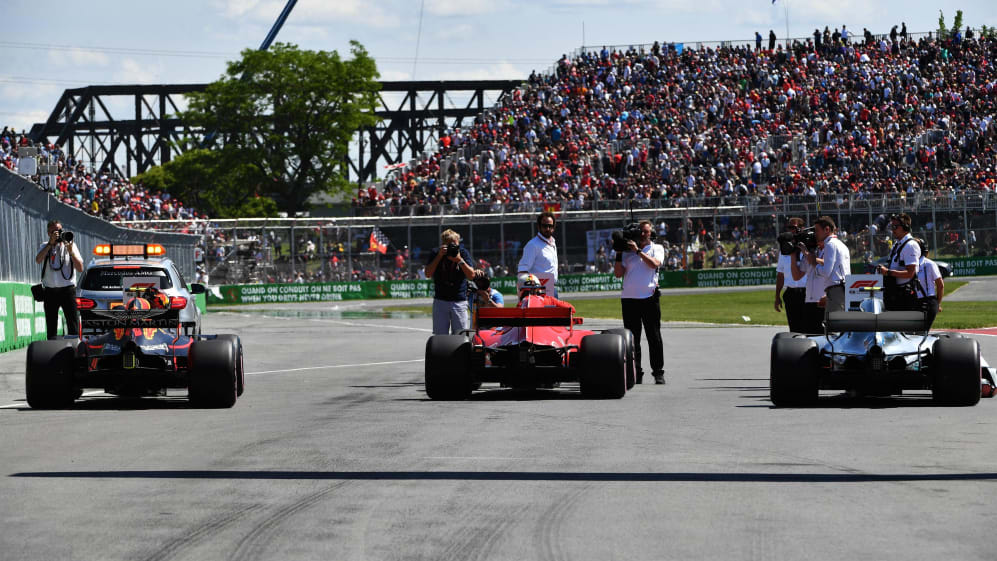 Mercedes had to go off-piste with their approach to Friday practice as they didn't bring as many hypersoft tyres to Montreal compared to the likes of Ferrari and Red Bull, and only ran the softest compound for the first time in FP3. The lack of sets was due to Mercedes not expecting the hypersoft to be a tyre they want to use in the race, and they duly qualified on the ultrasoft to start on that compound.
Ferrari clearly agree with that approach, using the same ultrasofts to set their best times in Q2, leading Sebastian Vettel to admit he wasn't expecting to see Red Bull head in a different direction…
"In terms of strategy, we did what we wanted to do," Vettel said. "I don't think the hypersoft is a good race tyre, so I'm a bit surprised that both of the Red Bulls chose that – but I guess they have their reasons. We'll see what happens tomorrow."
The qualifying result sets up the different strategies nicely, with Max Verstappen starting high up on the hypersofts – estimated to be worth half a second per lap on Friday's long runs – which may provide him with an opportunity to make early progress at the front. If the softest compound doesn't hang on, though, then Lewis Hamilton and Kimi Raikkonen are waiting to pounce.
2. Reliability worries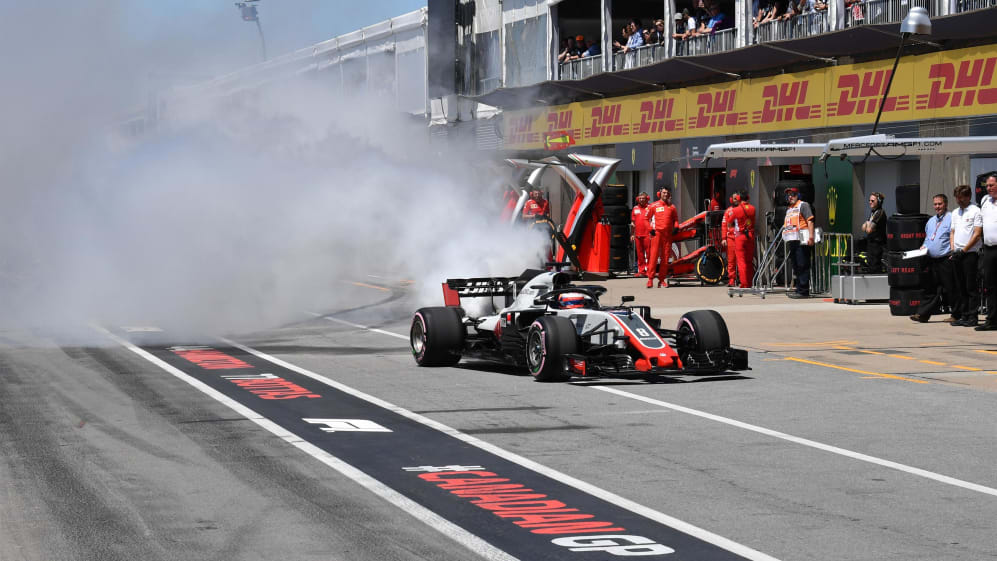 Making the tyres last has always been a concern for teams this season, but something that has been less of a worry is reliability. With the regulations calling for power unit components and gearboxes to be used for a number of consecutive races during the season, reliability is one of the main areas of focus for teams.
But this weekend in Montreal, Ferrari, Renault and Honda have all introduced upgrades. The new specifications are all designed with performance improvements in mind, but it's difficult to say it has been smooth running.
At the end of FP3, a loss of power for Pierre Gasly meant Honda had to revert to the previous specification of power unit in his car. At the same time, a turbo concern for Renault's Carlos Sainz also required a change to an old component, and then the Ferrari in the back of Romain Grosjean's Haas appeared to let go as he pulled out of the pits to start qualifying.
Perhaps the newer specifications being pushed hard on a track where the drivers spend a lot of time on full throttle has played a part. But even if not, there are now a number of drivers – including all Mercedes-powered cars – using older power units than intended for the race. Add in the fact that Montreal is particularly tough on brakes, and it will not be an easy Sunday from a car point of view.
3. McLaren's tough task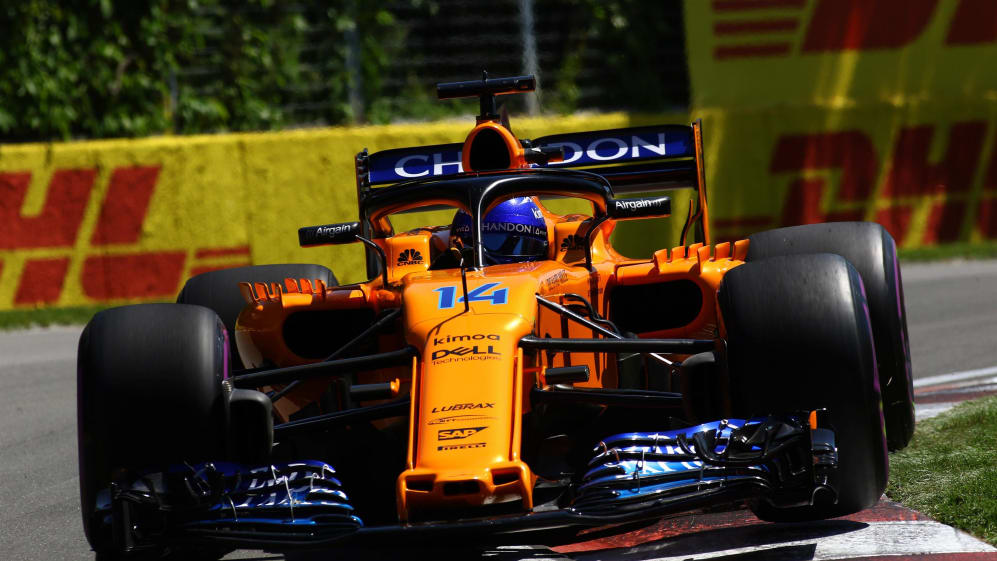 Even in a more competitive season for the team, McLaren knew that the Circuit Gilles-Villeneuve was not likely to be a happy hunting ground this weekend, with the track layout exposing the weaknesses of the MCL33.
Despite that knowledge, it was still a disappointing Saturday for the team as they laboured to 14th and 15th on the grid, with their ability to avoid a Q1 exit aided to some degree by the power unit problems for Grosjean and Gasly.
Asked why McLaren struggle so much in Canada, Racing Director Eric Boullier explained that they encounter a double penalty at the track due to the car's lack of performance in specific corners.
"The car obviously has a weakness this year that we've already pointed out, which is a low-speed corner lack of grip," Boullier said. "Obviously here you have only low-speed corners. I think the highest minimum speed is 140kph, so we knew coming here it would be difficult and the characteristics would be a problem.
"To compensate for this lack of low-speed grip we have to carry more wing which means more drag. So the best compromise for our speed level is to run more drag and more downforce and that obviously hurts us."
Although the circuit does not suit the car, that isn't denting Fernando Alonso's optimism for the race, with the Spaniard confident McLaren will still recover to finish in the top 10 after a strong showing on Friday.
"Yesterday we felt quite competitive and the car was behaving quite well, so we were quite confident for today's qualifying, but we were not on the pace today unfortunately," Alonso said after qualifying in 14th place. "We need to understand more about everything today but let's see what we can do tomorrow. It is very tight on the times, one or two tenths I think we could have found today, would maybe put us in a different position and maybe in a different perception from the outside. I still think tomorrow, race day, we will score points and we can get a better feeling."
4. The fight for the final points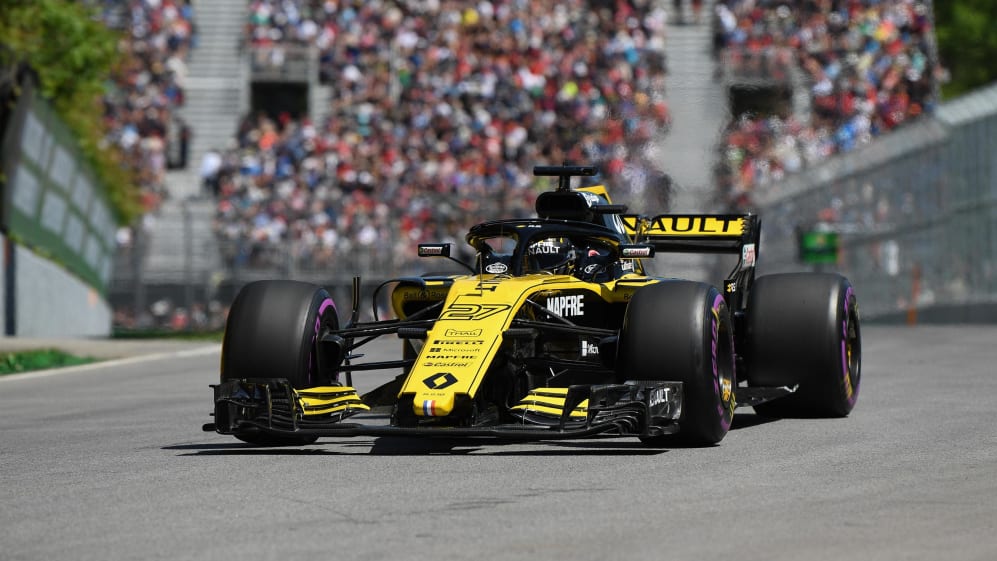 While McLaren have been engaging in a fight with Renault for fourth in the constructors' championship so far this season, it was Force India who were taking on the French marque on Saturday in Montreal. Both teams managed to get both drivers into Q3 – with a slightly bigger margin than was seen earlier in the weekend – and it was Nico Hulkenberg who emerged on top in the fight for best of the rest.
Esteban Ocon ensured it won't be a case of two-by-two on the grid as he secured eighth ahead of Carlos Sainz and Sergio Perez, and the long-run pace suggests another close battle in the race. Force India would usually point to Mercedes power as giving them an advantage on the long straights in Canada, but with Renault bringing an update and the Mercedes new power unit delayed, the gap is smaller at this race.
Those two teams will both be fearing Kevin Magnussen behind, however, with the Haas able to start the race with a free choice of tyres having dropped out in Q2. As the hypersoft might not last for more than a handful of laps, Magnussen has the ability to start on a different tyre compared to the four drivers in front of him, who must all start on the softest compound.
Throw in McLaren's strong race pace relative to their qualifying performance and a circuit that has three DRS zones to aid overtaking, and there are a number of teams eyeing a points haul.
5. Hartley in the hunt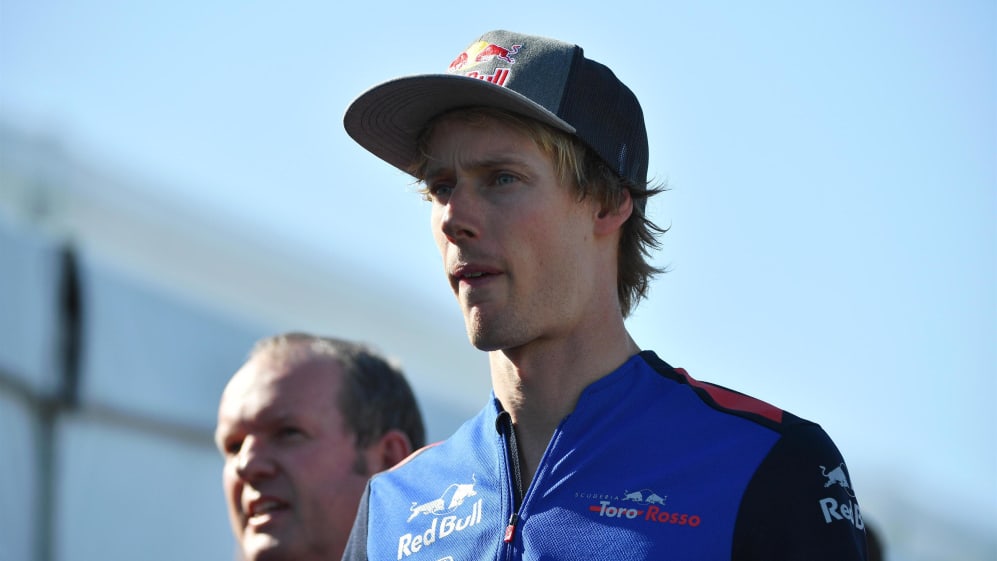 One of those teams that will be seeking points is Toro Rosso, who were encouraged by the performance shown by the new Honda upgrade this weekend. While most teams find it hard to accurately predict the gains from an update, Honda was able to do a comparison in qualifying due to Gasly having to use the previous specification.
The Frenchman's misfortune leaves his team mate Brendon Hartley as the better placed Toro Rosso, starting from 12th on the grid and with the same freedom to choose tyres as Kevin Magnussen. Toro Rosso were a match for Haas on the long runs on Friday, and Hartley himself pulled out his best qualifying performance since Bahrain to leave himself in striking distance of the points.
But there is perhaps more pressure on the New Zealander being the only Toro Rosso driver with an upgraded engine, as he entered this weekend with uncertainty over his future. McLaren youngster Lando Norris was linked with Hartley's seat after a return of just one point in the opening six races. Sunday marks a big opportunity to quieten such rumours.
-Chris Medland
Watch full F1 Race replays or Highlights on F1 TV Access. Sign up now. Only available in certain regions (view full F1 TV Content Schedule here)