Feature
WHAT TO WATCH FOR: 5 storylines for Sunday's race in China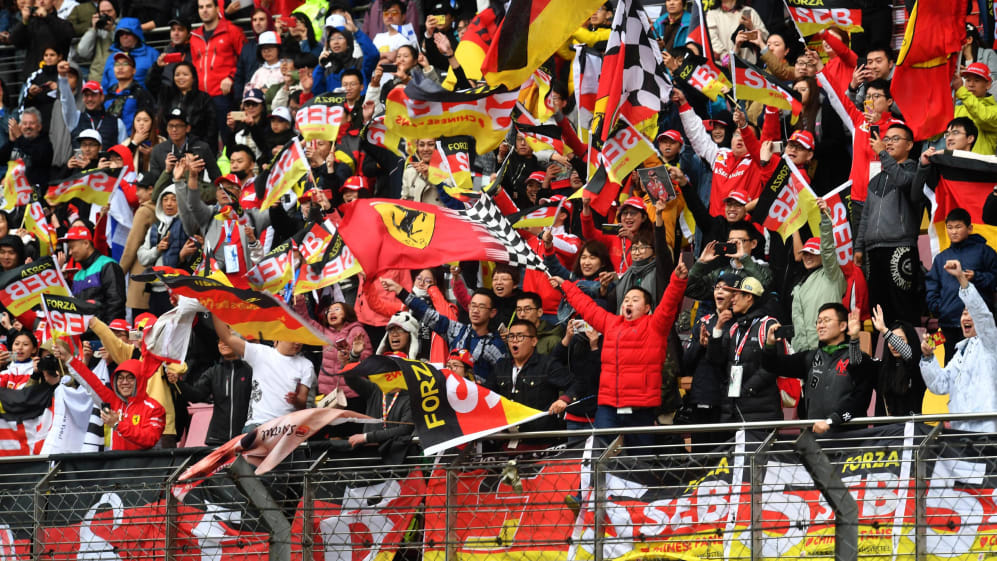 From unclear strategies to weather presenting a new challenge, and a struggling Mercedes to last year's fourth-best team looking to kick-start their season, we break down the key themes to look out for in Sunday's race in Shanghai…
1. A strategic conundrum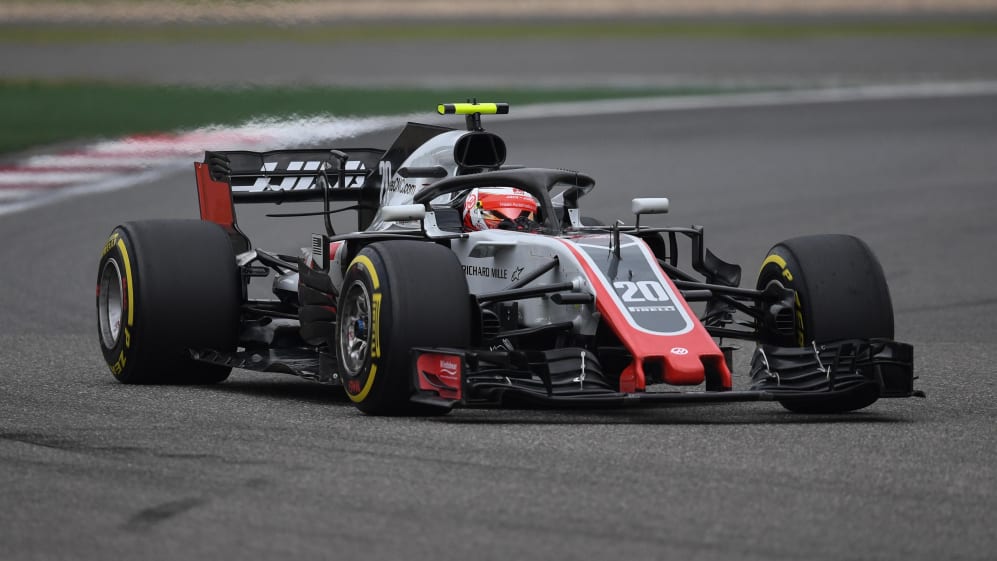 Friday's long runs gave the teams a very clear message when it comes to the ultrasoft tyre: It's quick, but not for long. A number of teams stuggled to make the softest compound last for any significant length of time, and that led to the frontrunners trying to get through Q2 on the softs in order to start the race on that compound.
Ferrari and Mercedes managed to do so, which means the first four cars on the grid will all be on the softs when the lights go out, with their most likely strategy option being to try to make it to the end of the race with just one stop for mediums. For the rest of the top ten, however - starting with the two Red Bulls in fifth and sixth - it's the ultrasofts.
Red Bull will hope the softer compound gives them an advantage off the line to mix it with the front two, but they are already confined to a two-stop as a result. But the performance of the ultrasoft would be tempting for those drivers outside the top ten with free choice of tyres. Especially with all teams suggesting the soft is the tyre to start on, someone could be double bluffing.
To see the full impact of the strategy differences, watch out for Kevin Magnussen (above). Starting from 11th - and therefore free to start on a new set of soft tyres - he is in good shape while Haas team mate Romain Grosjean is forced to start on the ultrasofts just one position ahead of him. Sometimes missing out on Q3 can be a blessing…
2. The Shanghai weather taking a turn for the warmer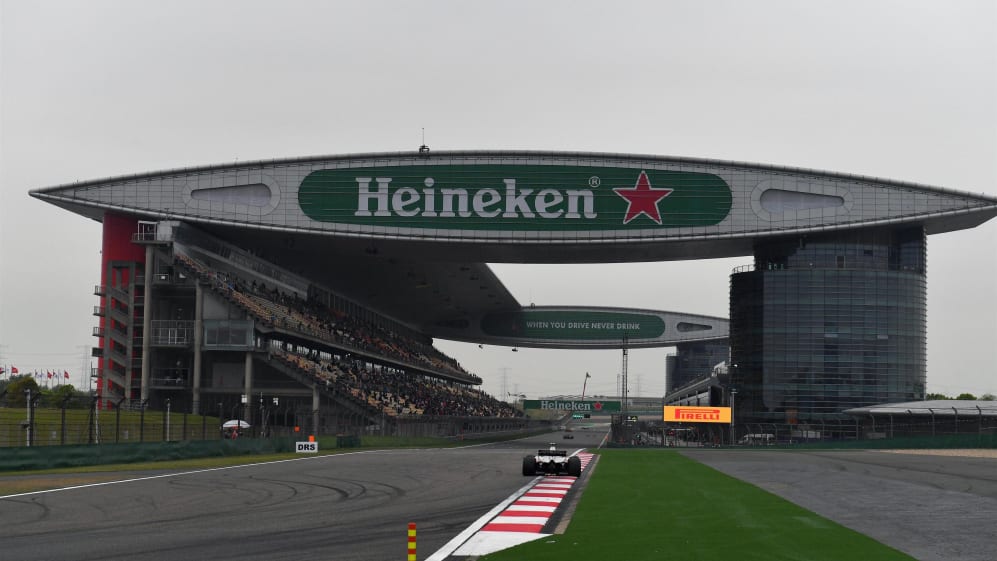 Adding to the intrigue over strategy is the weather, which took a turn on Saturday and is going to be different again on Sunday. Often we see relatively cool and overcast conditions in Shanghai, and Friday was the perfect example. But qualifying took place with air temperature at just 12C and a number of teams struggled to get their cars to perform as hoped in the cold and windy conditions.
Sunday's forecast is for much warmer weather - in the low 20s - and sunshine that could result in the track temperature being more than double what it was in qualifying. If that's the case, the Shanghai International Circuit will become an entirely different challenge as teams try to get the tyres to work - and more importantly last - in the heat.
3. Mercedes seeking the sweet spot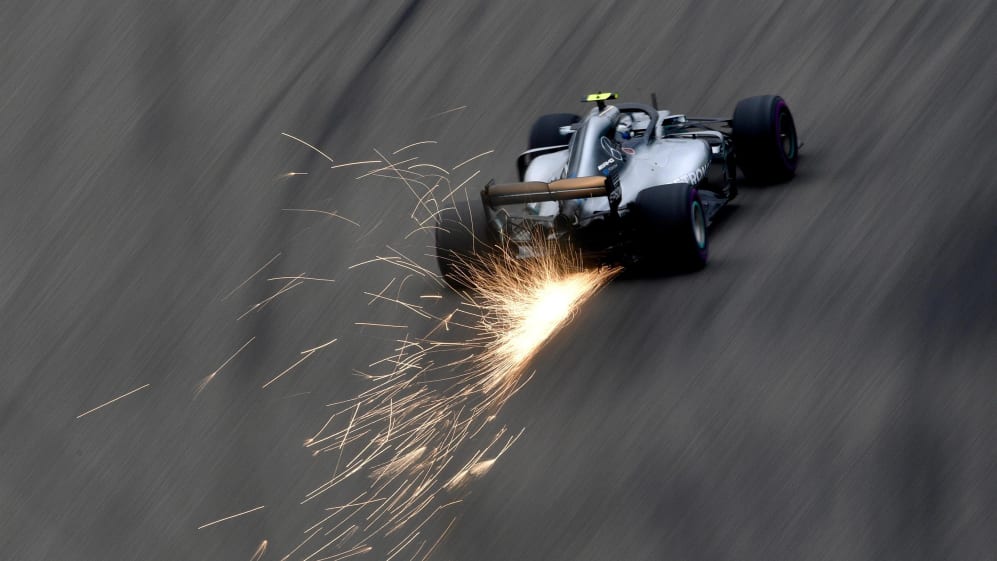 One such team hoping for a change of fortune as a result of the weather are Mercedes, who were surprisingly adrift of Ferrari in qualifying. After Lewis Hamilton topped both Friday sessions, Mercedes were unable to match Ferrari's pace on Saturday as Sebastian Vettel and Kimi Raikkonen found the conditions much more to their liking.
"A car doesn't lose or gain speed from one race to another, from one day to another," Toto Wolff insisted on Saturday night. "The fundamental base from the car is good, we lost because it's about getting the tyre in the right temperature window – the never-ending story. And what we've suffered in the past, from overheating, has happened the other way around today.
"We've always been too much on the cooler side and that has triggered a lack of grip and today you can see Ferrari has the tyre in the right window and it seems their car is like on rails, similar to what we had in Melbourne."
Higher temperatures would obviously help Mercedes get closer to the tyre window on Sunday, and Wolff suggests they had half an eye on those conditions when setting the car up for qualifying, but also admits his team seem to miss that target more often than Ferrari, so it could go either way in race trim.
4. Force India on the recovery trail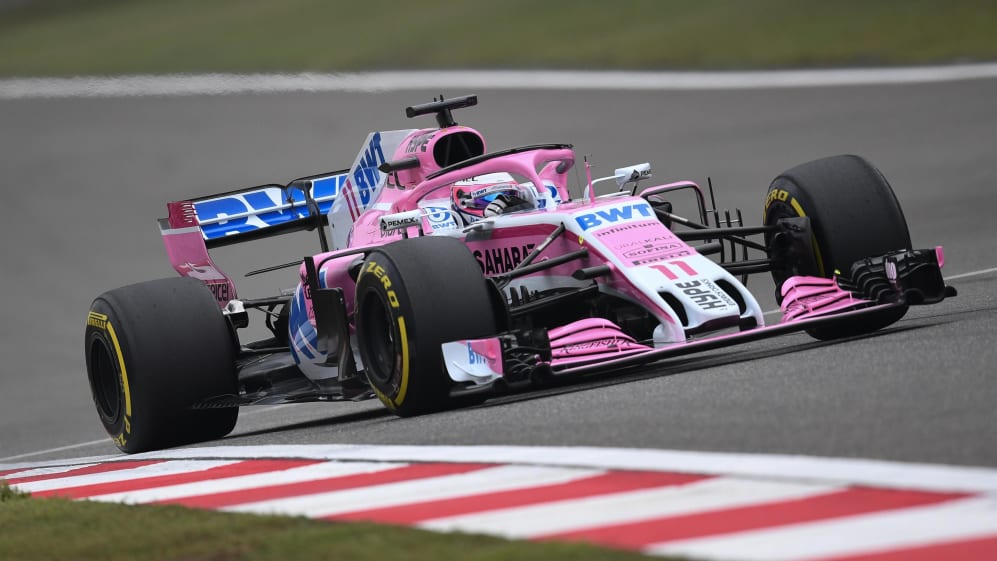 The tight midfield battle has been an intriguing one to follow so far this season, with it extremely difficult to call which team will be best of the rest at each venue. In Australia it was Haas - although McLaren picked up the points - and in Bahrain it was Toro Rosso, while Renault has hit the front so far this weekend.
But one team making steady progress throughout the first three races is Force India, with last year's fourth-placed team starting at the back of the midfield at race one, picking up a point courtesy of Esteban Ocon last time out in Bahrain and now with Sergio Perez starting from seventh place after a strong qualifying performance.
Less track specific, Technical Director Andy Green suggests certain weaknesses in the car have been addressed and it is making quick progress as a result. Upgrades introduced in Bahrain have also been complemented by aero tweaks in China, and with Force India learning how to maximise those parts they are moving up the order.
In Perez and Ocon, Force India had two of the standout performers last year and if they are more competitive in race trim than qualifying, as they were at the first two rounds, more points should be on the cards.
5. Can Hartley be the hero?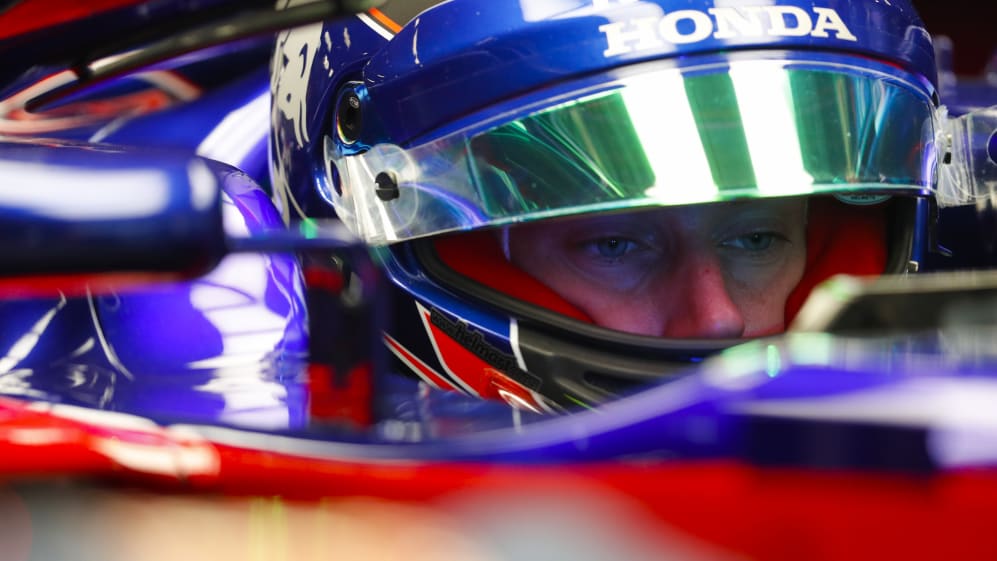 While Force India move forwards, it has been a fall from grace for Toro Rosso so far this weekend. Pierre Gasly's fourth place in Bahrain seems a long way away already as the Frenchman only qualified 17th, with Brendon Hartley two positions higher up.
But, as Toto Wolff pointed out earlier, a car doesn't lose performance overnight and Toro Rosso have faith their chassis and power unit combination is a strong one after Bahrain's pace. So Hartley has another theory…
"Shanghai is a very different circuit but my personal opinion is the temperature and the wind are probably the two biggest factors," Hartley said after qualifying. "I'm not saying I have the answers why but it seems to be a trend. It happened in Australia in the race as well, so when the temperature is low and the wind is high we seem to be effected more than the other teams.
"Obviously some of the teams will be questioning in Bahrain - in the hot and less windy conditions - why they weren't as quick as us. So it goes both ways. It's very competitive in the midfield battle, but today, in these conditions, we need to figure out why we don't have the same type of form that we had in Bahrain.
"I would still say we have a chance tomorrow because I understand it's going to be a lot warmer. I don't know about the wind levels but definitely that seems to be a trend, so I'm still keeping positive that there's a chance to fight in the points. It's a good track to race on."
So does that mean a first haul of points could be on the cards for the New Zealander?
"Yeah. OK we're five positions away, we know it's Formula 1 and anything can happen. Maybe the conditions will suit us better tomorrow…"
If the Bahrain pace can be unlocked by some sunshine, then Toro Rosso could be one of the bigger movers on Sunday.
Chris Medland