Feature
WHAT TO WATCH FOR: 5 storylines for Sunday's race in France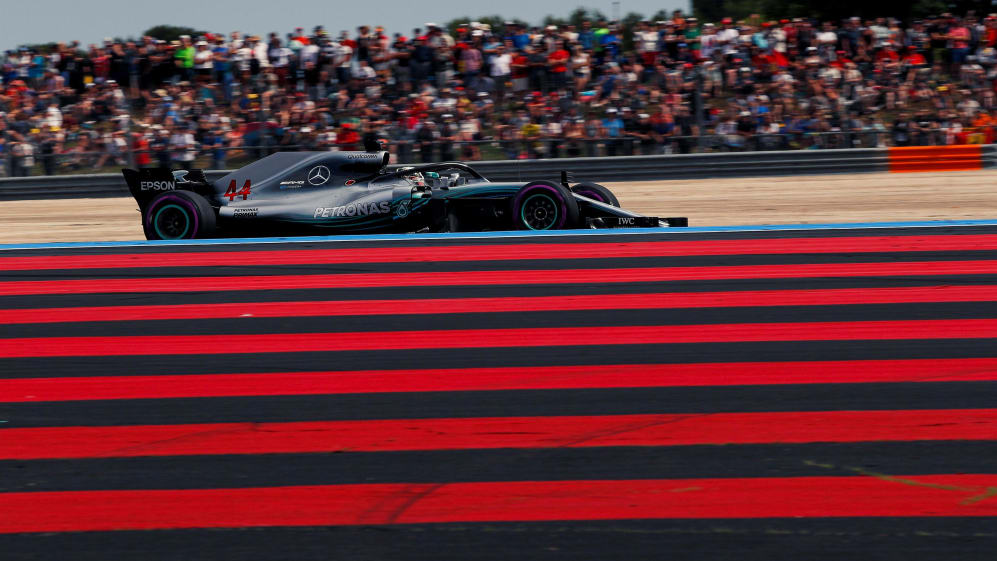 From Mercedes in a strong starting position to high hopes at Ferrari and Red Bull, a rookie set to be on the defensive to question marks over the weather and overtaking, we pick out the key aspects to look out for on F1's return to France at Paul Ricard…
1. How quick are Mercedes?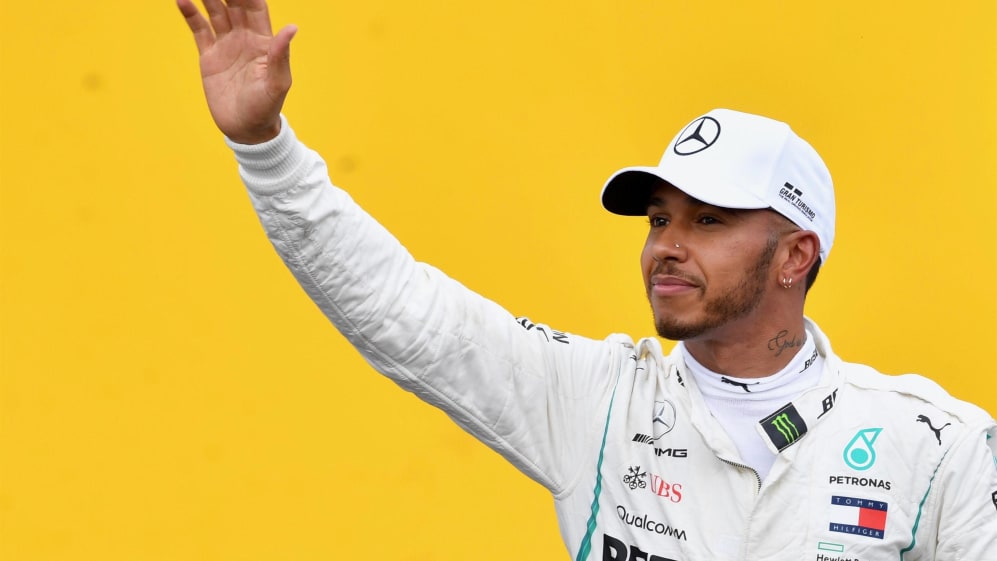 A power unit upgrade introduced this weekend coincided with Mercedes locking out the front row, with Lewis Hamilton enjoying an advantage of nearly 0.4s over championship leader Sebastian Vettel in third place. The signs are ominous when it comes to one-lap pace, with Mercedes having also topped all three practice sessions. But the race could be a different story…
Mercedes enjoy the high ground by having both cars on the front row, but looking at Friday's long run performance, they are unlikely to disappear into the distance. It was almost impossible to separate the top three teams on high fuel, with Mercedes' biggest advantage likely to be from the newness of their power unit. Clear air will obviously help too, but as Canada showed, there is little to choose between Mercedes, Ferrari and Red Bull on a Sunday at this stage of the season.
And for Mercedes it isn't quite as simple as mirroring strategy of their rivals…
2. The fight to lead the charge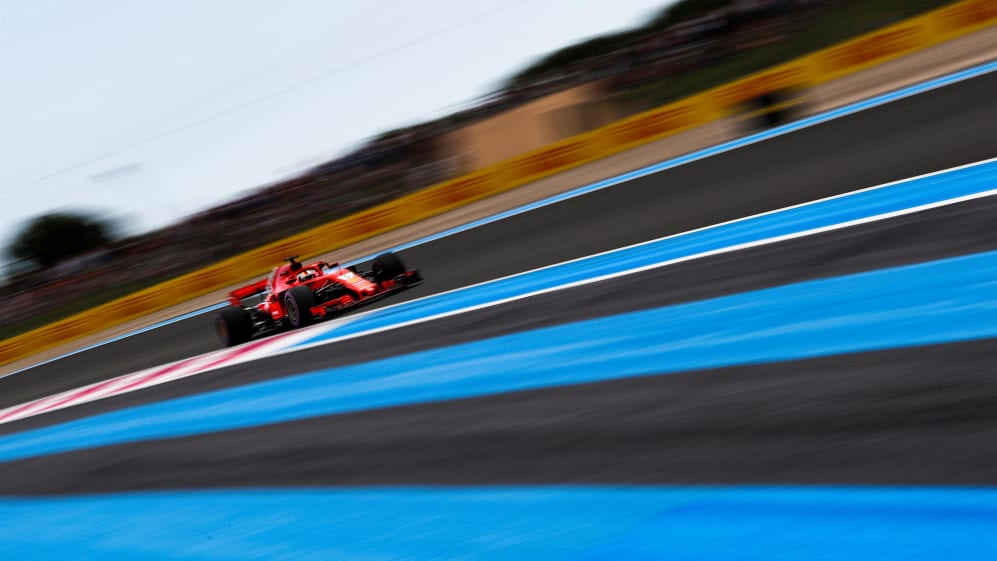 Will it be Ferrari or Red Bull who provide the sternest challenge to Mercedes on Sunday? Well, differing strategies make that a particularly difficult question to answer. The race pace shown by all three teams on Friday was within 0.1s of each other, and if that is replicated when the lights go out then the opening stint will prove crucial in terms of highlighting the biggest threat.
Ferrari have the highest-placed car with Sebastian Vettel in third place, but both of their drivers will start on the ultrasoft compound of tyre compared to the supersofts that both Mercedes and Red Bull qualified on. In hot conditions on Friday, the performance difference between the two compounds on long run pace was estimated to be half a second per lap, with similar degradation levels.
That should point to Ferrari being strong, with the ultrasoft able to last a long time as well as offering a clear advantage in terms of pace, but the risk remains that the tyre degrades quicker on race day. If it does, then Red Bull already have both cars ahead of Kimi Raikkonen and can therefore use strategy to attack Vettel.
3. How easy is it to overtake at Paul Ricard?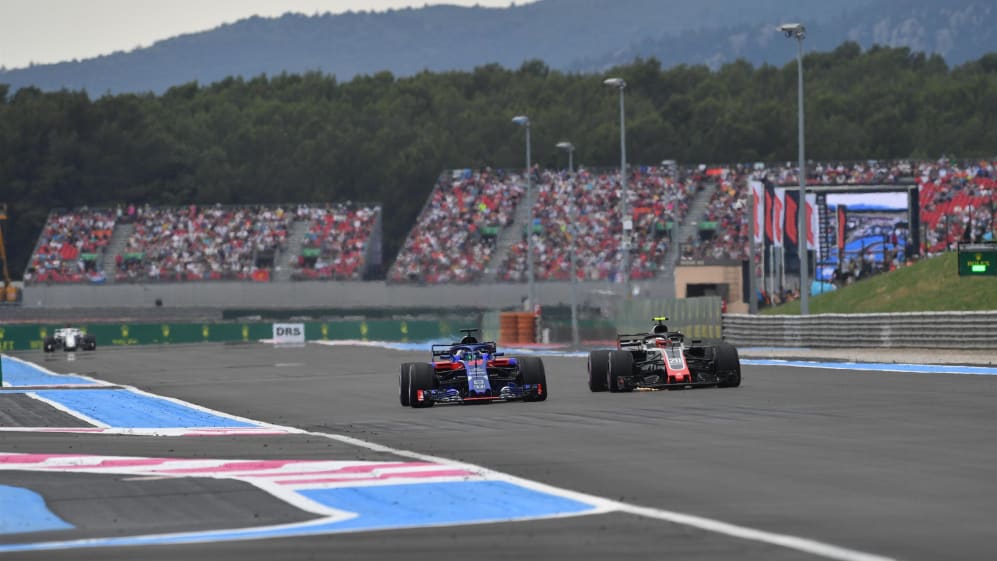 Regardless of which team proves to be the bigger threat to Mercedes, a new venue means there is little knowledge of how difficult it will be to overtake. The Circuit Paul Ricard features a long straight leading into a chicane on two occasions – at Turn 1 and Turn 8 – but a number of sweeping medium and high speed corners may make it tough to follow.
The races in the lower categories of GP3 and Formula 2 on Saturday showed overtaking to not be a significant problem, although both cars have lower levels of downforce and F2 was aided by mixed weather conditions.
Although it features a number of large run-off areas, all of the track time so far this weekend has also shown that the Circuit Paul Ricard is challenging for the drivers, with numerous mistakes made. Romain Grosjean crashed at Turn 4, but the toughest corner by far has proven to be Turn 6, with drivers looking for a good exit onto the Mistral Straight after that flat-out Turn 7.
"You have the sequence [of Turns] 3,4 and 5 before, so it's quite tricky," Sebastian Vettel explained. "Then by the time you arrive for 6, obviously, there's not much straight between 5 and 6 – but the tyres are quite hot, the car is quite light and you know there's a lot of time to gain if you can get a little bit early on the throttle, because after that there's a long straight.
"I think that's what we all try but it doesn't always work. You then try to work around the kerbs as well to balance the car – but it doesn't always work. That's why I think it's quite tricky."
Both Vettel and Hamilton pointed to mistakes at that corner on their final attempts in Q3, so anyone making a similar error in the race will be left vulnerable on the following straight.
4. Watching the weather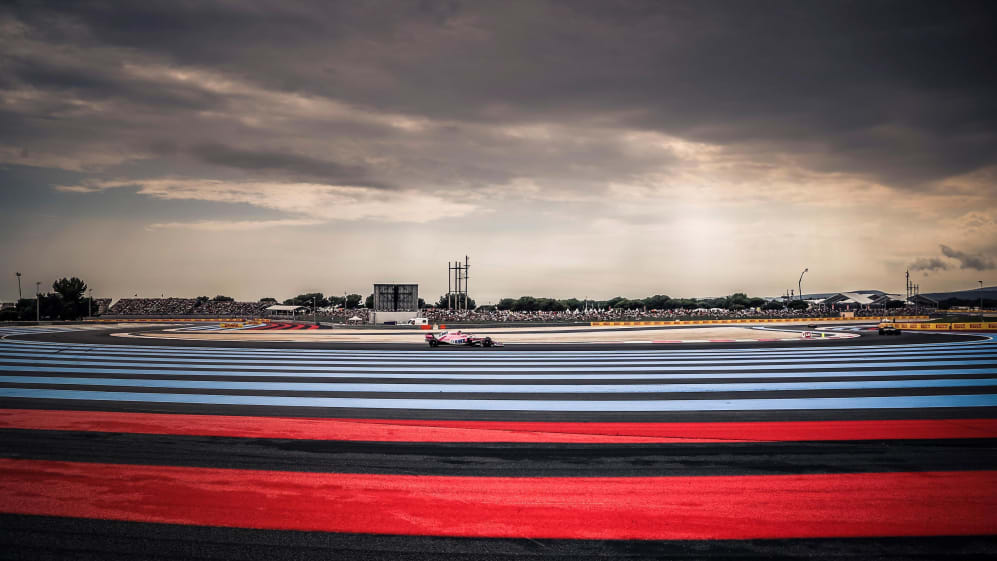 There could also be further help when it comes to overtaking opportunities – and that help may come from the sky. After hot weather on Thursday and Friday, Saturday was much more mixed, with the chance of rain quickly increasing throughout the morning and resulting in a wet FP3. With the Mistral – a strong local wind – moving clouds around, the forecast was changing rapidly and conditions were unpredictable.
If you're hoping for wet weather on race day, the good news is that the early forecast is for an increasing chance of showers and thunderstorms. And as Saturday showed, it will not be easy for teams to gauge when any wet weather will hit and how severe it may be.
Qualifying also highlighted how the length of the circuit – nearly two kilometres between its farthest points – can lead to one sector being wet and another completely dry. The F2 race even featured a number of laps with drivers staying on slick tyres while light rain fell in certain parts of the track, with the large run-off areas making it worth the risk to try and avoid a pit stop.
5. Leclerc on the defensive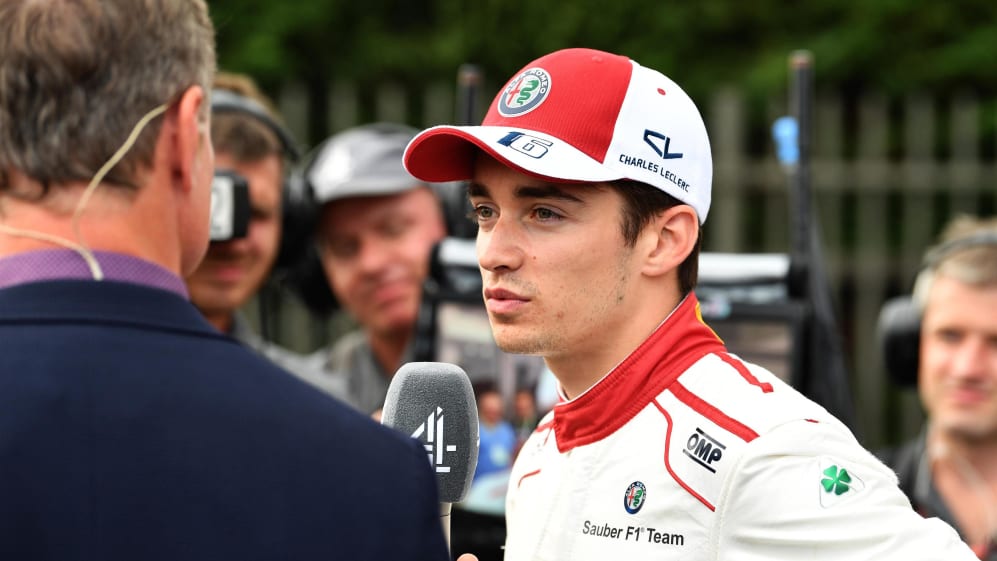 Although the rain hit FP3, it didn't have a significant impact on qualifying. That made Charles Leclerc's performance to drag his Sauber into Q3 all the more impressive. Leclerc secured the first top ten appearance of his career, going one stage better than the last four races where he reached Q2.
The rookie described that performance alone as "a miracle", but he then profited from Romain Grosjean crashing and Kevin Magnussen being held up by Kimi Raikkonen to qualify eighth on the grid ahead of the two Haas drivers.
While delighted with his achievement, Leclerc acknowledges what a tough task that leaves him with on Sunday. The Haas has looked by far the quickest of the midfield cars throughout the weekend so far, and the team believe they should have been comfortably seventh and eighth by around half a second over Carlos Sainz and Leclerc. In race pace, the advantage looks to be even bigger.
Magnussen estimates the pace advantage that a driver needs to overtake in France to be 1.5 seconds, and the Friday long run data suggests Haas has exactly that over Sauber. Strategy is on the side of Haas with both of their cars directly behind Leclerc – allowing them to split their approach – but if the practice performance proves accurate then both Grosjean and Magnussen should have a good chance of making progress. But as we've seen from Leclerc before from his battles with Fernando Alonso, he's not shy about getting his elbows out…
– Chris Medland
Watch full F1 Race replays or Highlights on F1 TV Access. Sign up now. Race replays only available in certain regions (view full F1 TV Content Schedule here)