Feature
WHAT TO WATCH FOR: 5 storylines for Sunday's race in Great Britain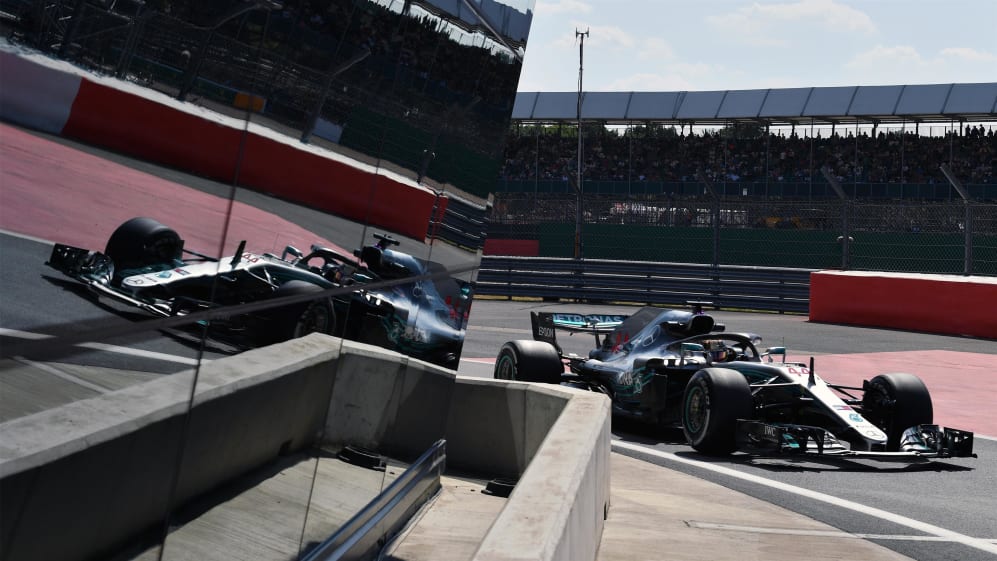 From the finest of margins separating the front two teams to a Red Bull trying to get back on terms, and Haas looking to back-up their Austria result to a not-so-typical British summer, we break down the key themes to look out for in Sunday's race at Silverstone…
1. Mercedes vs Ferrari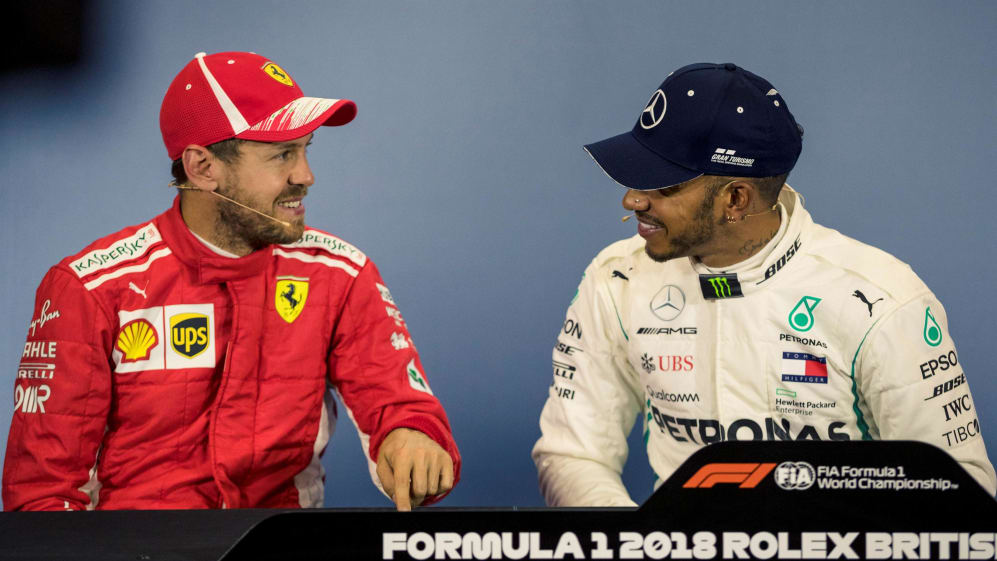 As qualifying sessions go, you will struggle to see a closer fight for pole position between the top three this season than the one Silverstone provided. On the 5.891km high-speed test, Lewis Hamilton, Sebastian Vettel and Kimi Raikkonen were separated by just 0.098s at the end of Q3, with the Briton coming out on top in front of his home crowd.
Hamilton was shaking when he climbed out of the car, such was the nature of his performance to hold off the Scuderia, but qualifying is only half the job. In race trim, the battle is set to be similarly close, with Ferrari showing the marginally better race pace compared to Mercedes on Friday, to the tune of 0.1s per lap.
With Valtteri Bottas starting from fourth place, Mercedes team principal Toto Wolff has promised his team will be on "full attack" in the race in order to try and get the better of Ferrari, with track position crucial given how evenly matched the two teams are in terms of performance.
Basically, it's likely to be as close in the race as it was in qualifying.
2. Are Red Bull able to fight back?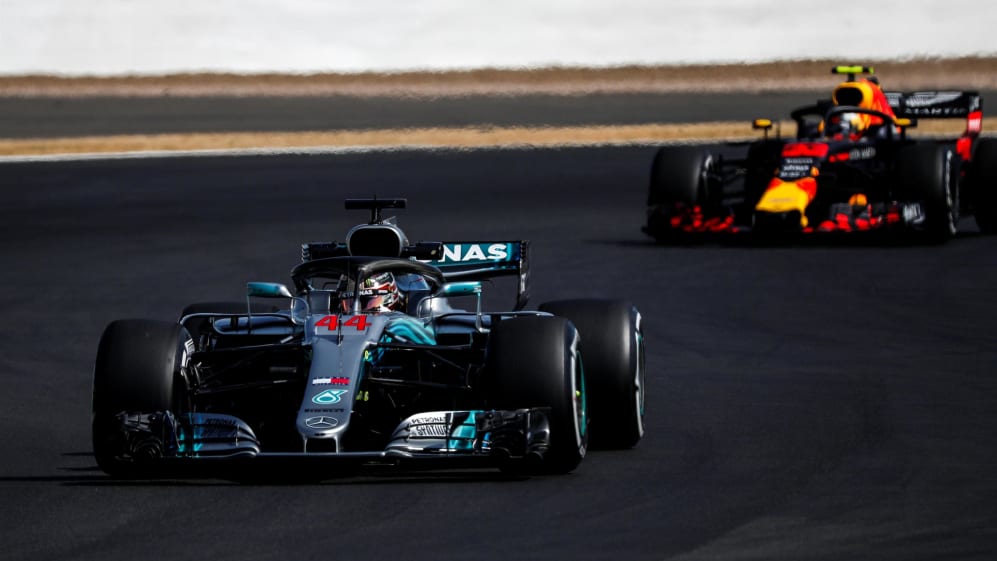 Red Bull don't get a mention in the above category because they have been on the back foot for much of this weekend, but that doesn't mean the Austrian Grand Prix winners should be ruled out. Friday's long run pace had Red Bull around half a second off the performance shown by both Ferrari and Mercedes, but even further adrift over one lap.
So Red Bull took the decision to focus on race pace for the rest of the weekend, with the third row their expected starting point. Max Verstappen and Daniel Ricciardo duly delivered fifth and sixth respectively, and with it track position to attack the cars ahead.
Ricciardo himself was unable to decide what he expects from Red Bull in the race, despite having strategic options available.
"We didn't use a second soft in Q2, so we are thinking if it is two-stop we will have at least a new soft to use. The hard is too hard, but the rest are… I'll be surprised if they do a fast one-stop tomorrow. Really it is going to be a two-stop. So hopefully we are in a better place.
"We've set the car up to be more gentle on the rear tyres so that could help us. But still Ferrari and Mercedes are so fast, they need to run into some big problems for us to challenge them tomorrow. Last week we were not bad in the race so you never know…"
3. Summer at Silverstone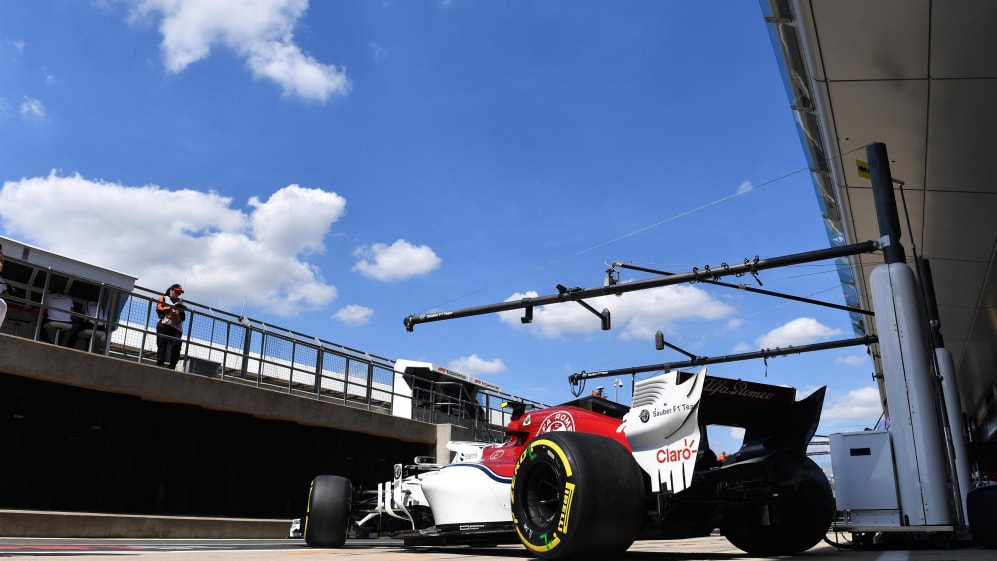 And Ricciardo is talking about tyres because Silverstone is not seeing the sort of weather most of the Formula 1 paddock would associate with Great Britain, even in early July. A heatwave has ensured temperatures have been getting close to 30 degrees Celsius throughout the weekend so far, and Sunday is forecast to be the hottest of all three days.
The combination of high temperatures and a number of sweeping high-speed corners that put a lot of energy through the tyres means that tyre temperatures remain high throughout the lap at Silverstone, so teams will need to guard against overheating. To be able to look after the tyres, Toto Wolff explains it is crucial to get clear air.
"The heat is not what our car likes," Wolff said. "You can see the difference in performance between FP3 and qualifying, with 10 degrees in higher track temperatures. The same ambient is predicted for tomorrow, so it could be a difficult race for all cars.
"We saw some blistering on the Ferrari yesterday and their long run wasn't spectacular. Ours was a bit better, but I think it's about where you end up after lap one and whether you can manage it from the front or if you have to attack. The moment you have to attack, you are more under threat with degradation from the lead car."
4. Haas hitting their stride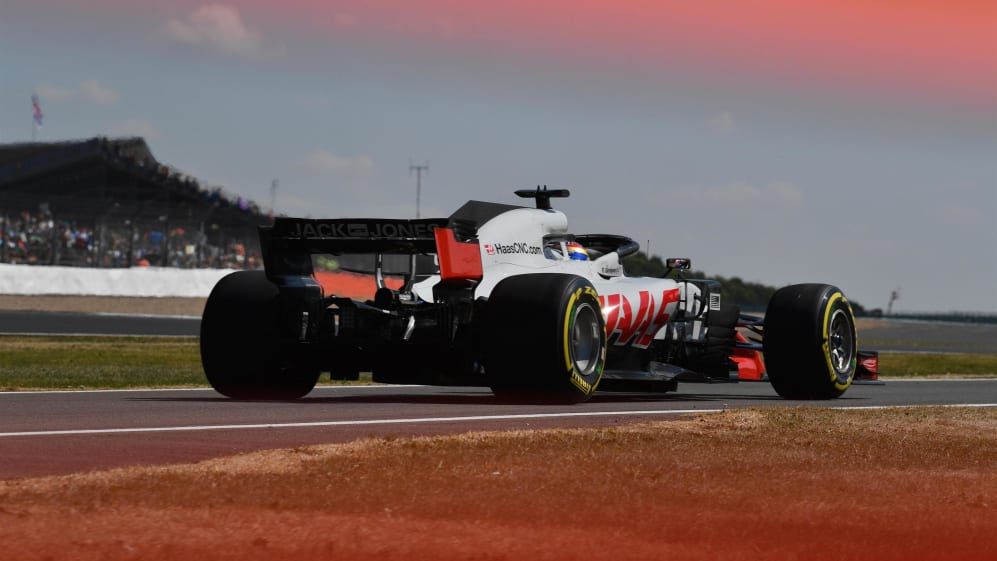 Ever since the Australian Grand Prix, Haas have been playing catch-up in terms of points left on the table, with both cars retiring due to pit stop errors when running in the top six. Despite some individually strong results for Kevin Magnussen, last weekend's race in Austria was when it finally all clicked as Romain Grosjean finished fourth ahead of his team mate in fifth.
That result catapulted Haas into fifth place in the constructors' championship and immediately put them back in contention in the fight for fourth, with Renault now holding a 13-point advantage.
The performance seven days ago appears to have given Haas some momentum, and qualifying opened up the opportunity to make further gains against Renault as Magnussen and Grosjean locked out the fourth row, and with it the tag of 'best of the rest'.
With Carlos Sainz failing to make it out of Q1 for the first time this season, the door is open to gain even more points against the French manufacturer and close in on a fourth place in the constructors' standings that Haas will believe they deserve based on their pace this year.
5. Hulkenberg a threat to Ferrari power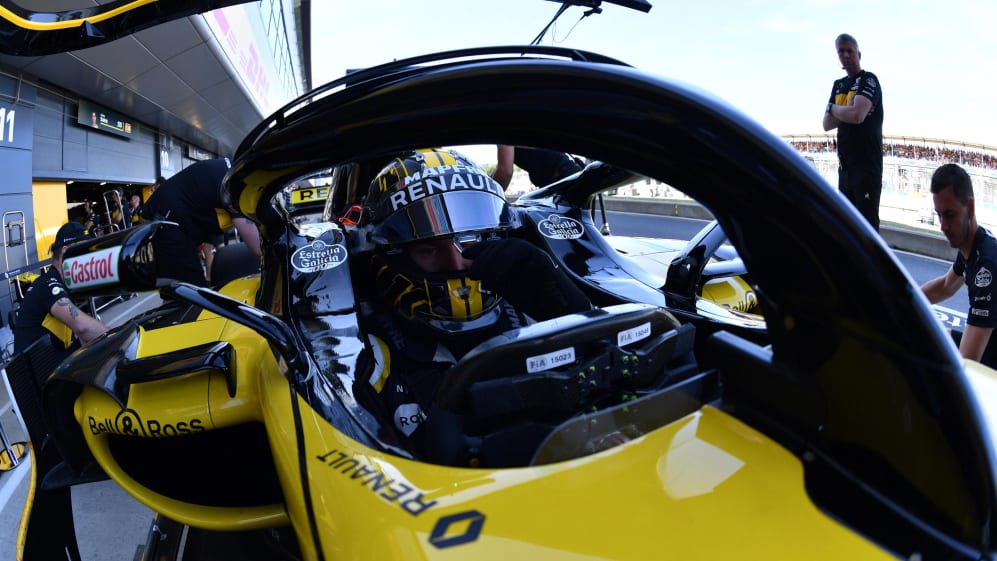 The biggest threat to Haas during qualifying appeared to be Charles Leclerc, as Sauber also performed strongly on Saturday. What do those two teams have in common? A Ferrari power unit.
With five of the six Ferrari-powered cars making it through to Q3, Silverstone was the first circuit where Renault have failed to get one of its cars into the top 10. But it's not all bad news, with Nico Hulkenberg securing what could be a crucial 11th place on the grid.
As the lead driver in Q2, Hulkenberg is not committed to a certain strategy as he has the freedom to choose which tyres he starts the race on. Given how close the midfield battle is – just half a second covered McLaren, Renault, Force India, Toro Rosso and Sauber in race trim on Friday – it is unlikely any driver will find significant space to manage their tyres, and that could increase the chance of a two-stop race for some.
Hulkenberg will either be able to start on a new set of softs compared to the slightly older rubber used by those ahead of him, or he could go for a different strategy with the medium compound if the expected high temperatures materialise, giving Renault every opportunity of mixing it with the Ferrari customers over a race distance even if they struggled to do so in qualifying.
Chris Medland