P5 in Hungary qualifying a performance to savour for Sainz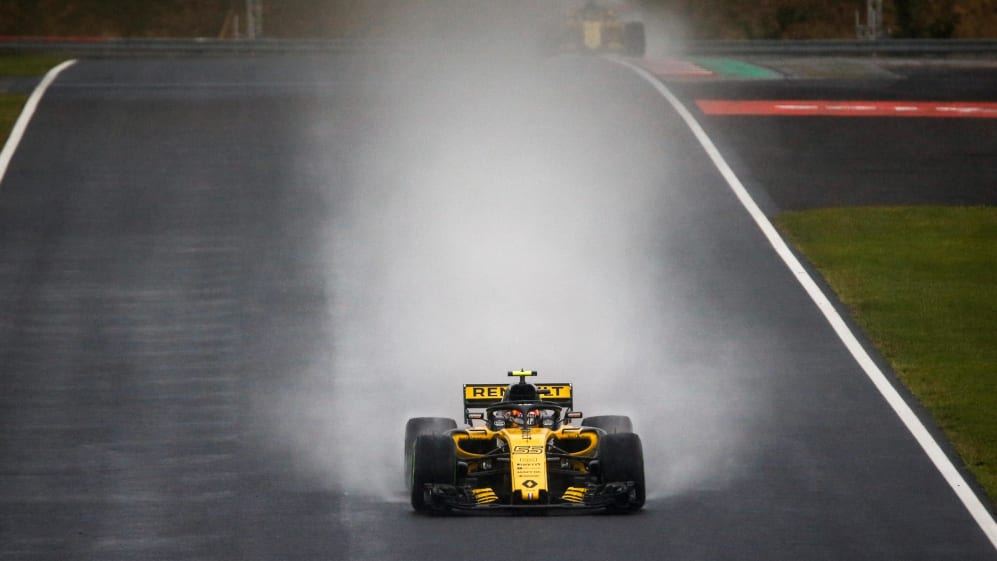 It would be no understatement to say Carlos Sainz produced one of the finest performances of his Formula 1 career on Saturday. The Renault driver mastered the wet conditions in Hungary to put his R.S.18 a personal best fifth in qualifying, only a shade behind the Mercedes and Ferraris. Little wonder then that he says it's a day he won't forget in a hurry…
With the rain throwing a curveball in qualifying at a soaking Hungaroring, Sainz was among those who flourished amid the downpours and at one stage he was running as high as third place in Q3.
He ended up in P5, half a second down on fourth-placed Sebastian Vettel in the Ferrari, but almost a second quicker than his closest midfield rival - Toro Rosso's Pierre Gasly in sixth.
"It's very important (to qualify fifth on the grid)," he said. "We need to finish it off tomorrow. But even if something weird happens to me tomorrow, I will be very proud with what we have achieved today.
"To put the car in P3 in wet conditions, in P2 in Q2... It's always amazing, and it comes at an important moment," added Sainz, referencing the fact that the driver market remains fluid.
"I was not worried (in the wet). The team engineers, and mechanics were trusting me a lot, and they were really happy with me today.
"I will fight tomorrow. It's a track a bit like Monaco where you can fight, and you can try to keep cars behind. I think eventually the Red Bulls will clear me. I look forward to the race tomorrow because we are fast in both conditions. We were seventh fastest in FP3 so we have a good chance."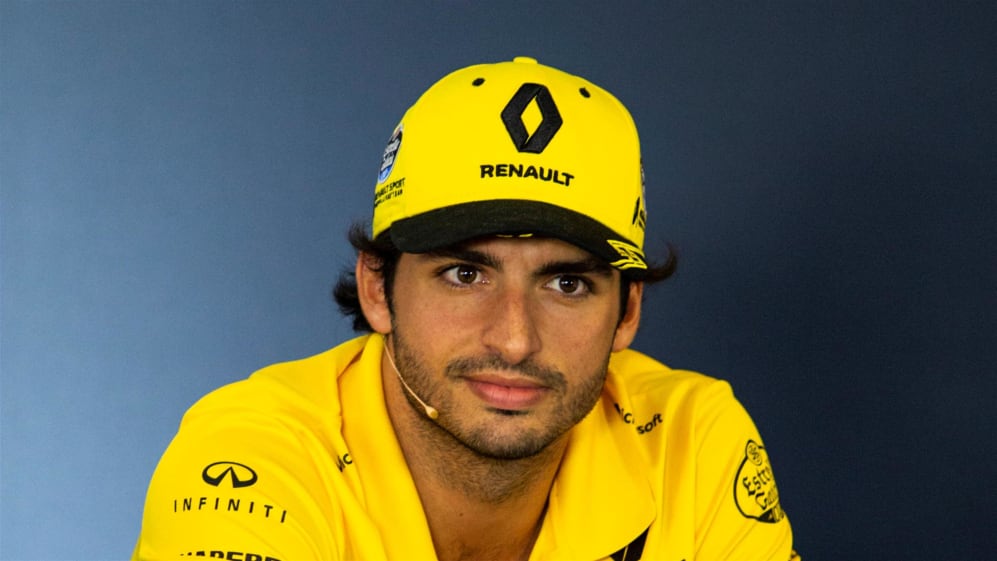 Despite tricky conditions traditionally being something of a leveller, Sainz admitted even he was surprised by what he achieved.
"No, not even in the weather did I think it was possible. In the wet, downforce is even more important - and it's where we are lacking against the top three teams.
"I didn't expect to be fighting for P3 when we were the only ones on extreme tyres on the wet track. When everyone stopped for new tyres, I was on such a good lap that I didn't want to pit. I wanted to finish the lap, even if I didn't have the opportunity to put on a new set.
"To be fighting, P2, P3, P4 the whole session, and just missing out because of maybe not putting on a new set at the end… I was so happy with my lap for P3, that obviously I didn't want to pit at that stage. We will never know what would have happened with a new set.
"I knew I was not going to lose out because obviously I trust my abilities in the rain and I know the car is good in low-speed corners. I wasn't extremely worried. I obviously didn't expect to beat the two Red Bulls."
Going into Sunday's Grand Prix, Sainz sits 12th in the drivers' standings, trailing tenth-placed Sergio Perez by just two points. With the Mexican at the other end of the grid, there's a good chance those positions could be reversed come Sunday evening...