Feature
WHAT TO WATCH FOR: 5 storylines for Sunday's race in Hungary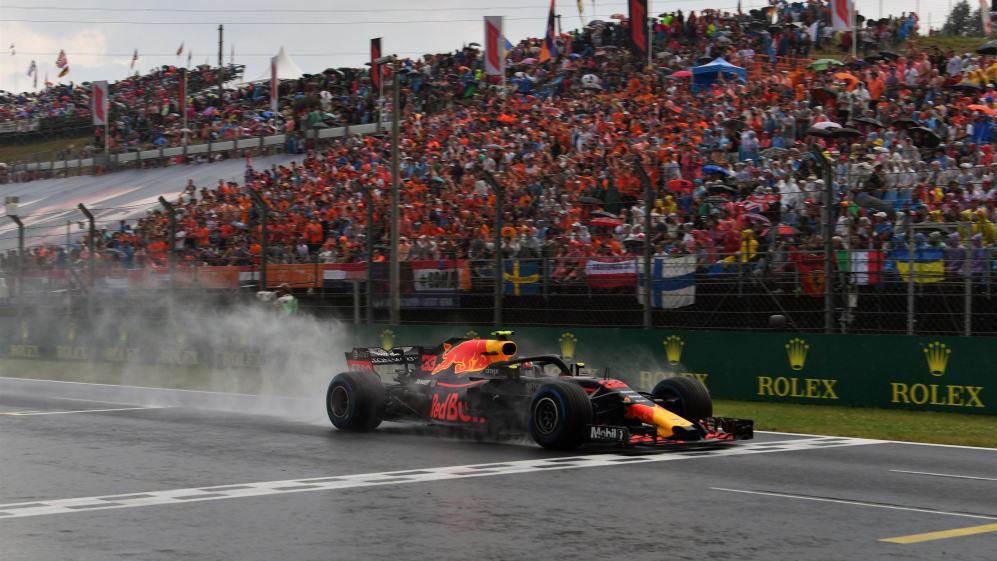 From an out of position Red Bull for the second race in a row to their junior team with both cars in the top ten, and a driver with an uncertain future starting at the sharp end to a crucial opening act, we pick out the key aspects to look out for at the Hungaroring on Sunday.
1. Turn 1 (and Turn 2, and a little bit of Turn 3…)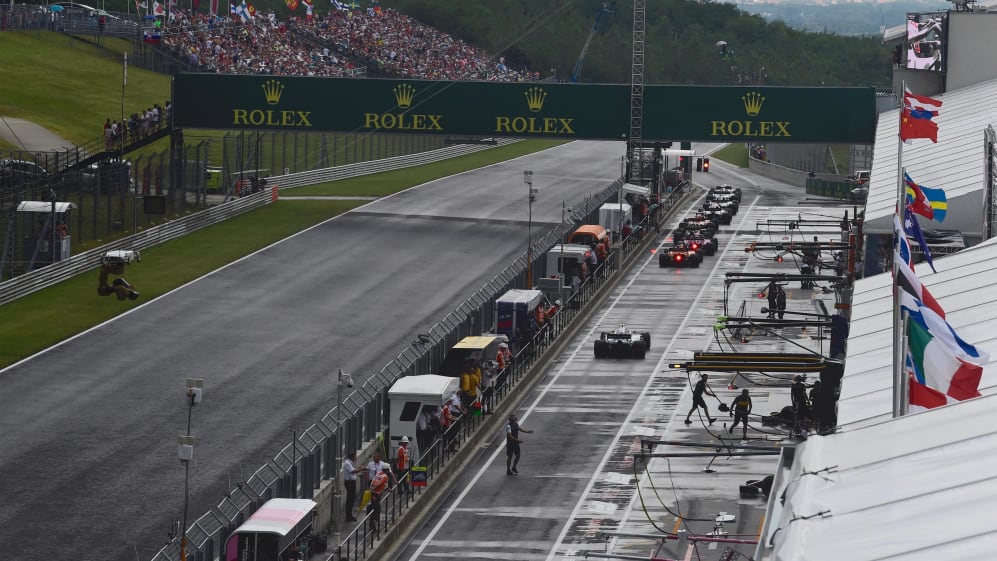 The Hungaroring is a notoriously difficult circuit to overtake on, with the tight and twisty layout providing little opportunity to make a pass. Even the pit straight is not particularly long compared to a number of other straights in Formula 1, but with the grid set back a long way towards the final corner, the run to Turn 1 is 617 metres. That's plenty of time to gain a big advantage with a good start, or throw it all away with a bad one…
Regardless of the actual length of the run to the first corner, Turn 1 is also tight and slow enough to open up a good chance of gaining positions, with different lines then compromising the exit on the run to Turn 2. This has been the scene of many incidents in the past - most notably between the Red Bull drivers last year - as it is possible to hang on around the outside of Turn 2 to be on the inside of the faster Turn 3 that follows.
Mercedes might have track position at this stage after locking out the front row, but Ferrari have a record of making good starts and now boast what many believe is the strongest power unit on the grid, so it remains all to play for on the opening lap at least.
2. Ricciardo on the rebound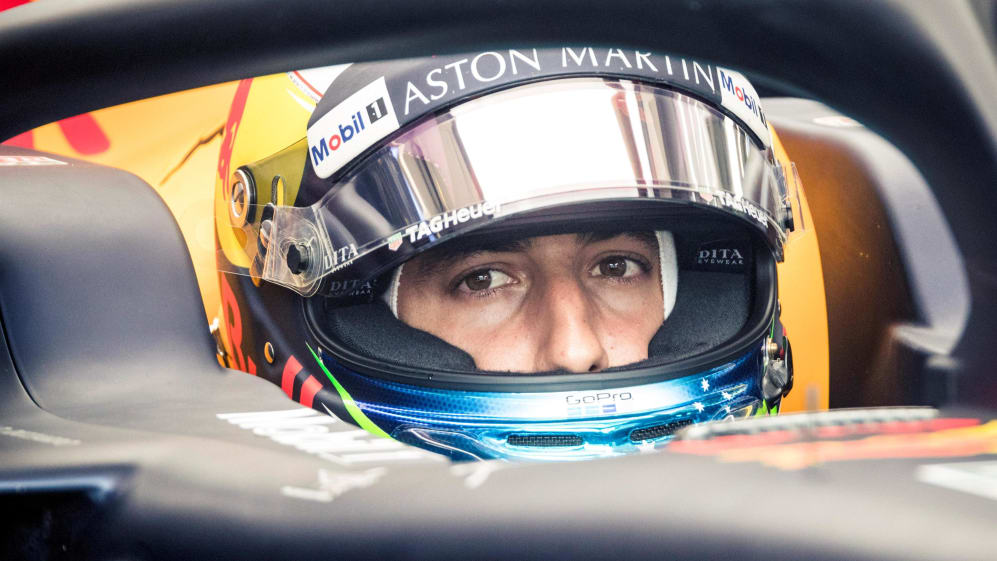 While the Red Bull drivers collided last year, Turn 2 was the scene of happier times for Daniel Ricciardo in 2014 when he drove round the outside of Lewis Hamilton on his way to securing a second Grand Prix victory of his career.
Repeating that success looks like a nigh-on impossible task for Ricciardo, who will start from 12th on the grid after a shock Q2 exit in qualifying, having had to abort his best lap due to Lance Stroll crashing.
Ricciardo put that down to bad luck, but he knows he'll need to rely on more than just luck to recover into the significant points-paying positions on Sunday. And just try telling the Australian that he won't be able to make progress after the lights go out.
"I have a fight on my hands starting 12th," Ricciardo said. "That's going to be interesting. I'll sleep tonight and I'll come tomorrow fired up and pull off some clean moves, and if not, use some guys as my brakes."
When Ricciardo says he's going to be fired up, you know he means it, and one of F1's best overtakers can put on a show with the quickest car on long run pace on Friday.
3. Keeping it cool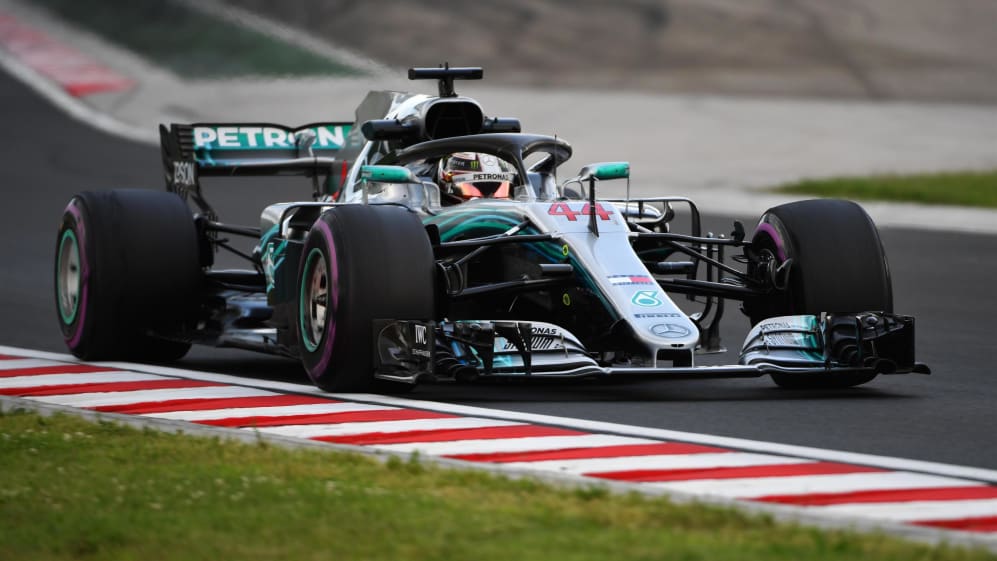 Qualifying was such a thrilling spectacle thanks to thunderstorms hitting the Hungaroring on Saturday afternoon, but the race is looking likely to provide a different challenge for the drivers.
Temperatures are forecast to be higher than 30 degrees Celsius once again, which will see very high track temperatures and with few straights to cool the tyres, overheating is a concern for many teams.
Mercedes struggled with their rear tyres more than their rivals when running the ultrasoft compound, but with a free choice of which compound to start on (if it's dry, due to Q2 being wet), they face the decision of the more durable soft compound or the faster ultrasoft off the line.
"We didn't suffer on the softs," Hamilton said on Saturday night. "The softs were actually, I think, a better tyre for us. If anything we weren't as good as [Ferrari] were on the ultra. But there's a difference between the two tyres, particularly for that long straight, so I think it's highly unlikely we're going to sacrifice keeping our positions at the start – but again, I don't know what the team are going to decide but I imagine we are going to start on the ultra, even with the choice."
The key then becomes making the tyres last in the opening stint with high fuel, as overheating rears would open up the opportunity to overtaking.
It's a tough balancing act, though, because even though Hamilton says Mercedes will "park the bus", they can't run too slowly given the up-to 0.4s pace advantage Ferrari and Red Bull showed on Friday.
4. Toro Rosso in the hunt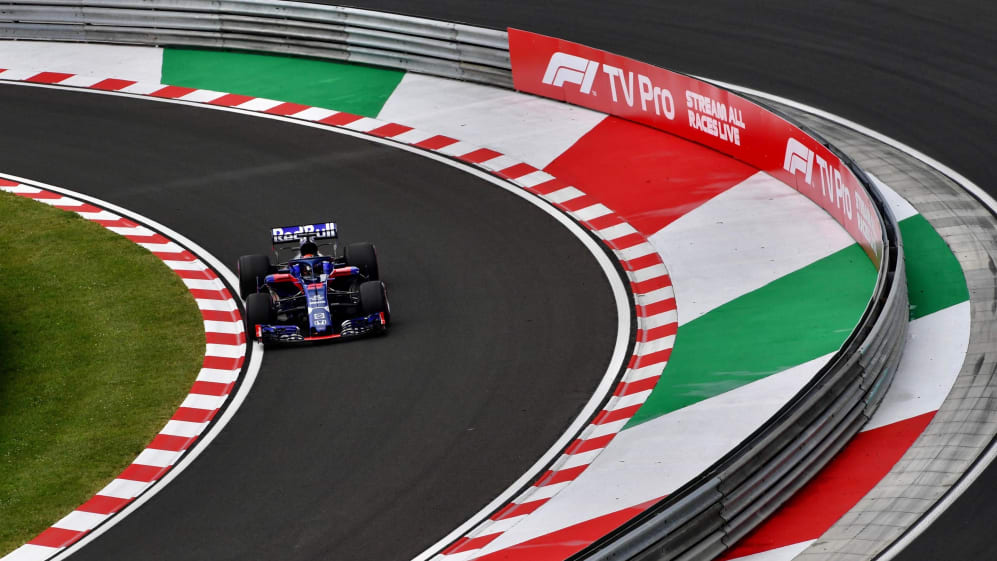 While Honda have made solid progress this season, the fact that the Hungaroring is one of the least power-sensitive circuits on the calendar has seen Toro Rosso enjoy one of their most competitive weekends of the year.
The team were quick throughout practice and managed to deal with the tricky conditions in qualifying to get both cars in the top eight for the first time in 2018, with Pierre Gasly sixth and team mate Brendon Hartley two positions further back.
While there have been some strong point-scoring finishes - notably in Bahrain and Monaco for Gasly - the team have yet to score with both cars in the same race this season. They now have a golden opportunity to do so, having shown very similar race pace to Haas - their closest threat on the grid - on Friday.
And the pressure will be on as Sauber are currently just two points behind Toro Rosso in the constructors' championship, having outscored the Honda-powered team 7-1 in the past five races. With Marcus Ericsson the highest starting Sauber in 14th, Sunday provides a great chance for Toro Rosso to pull away again.
5. Sainz staking his claim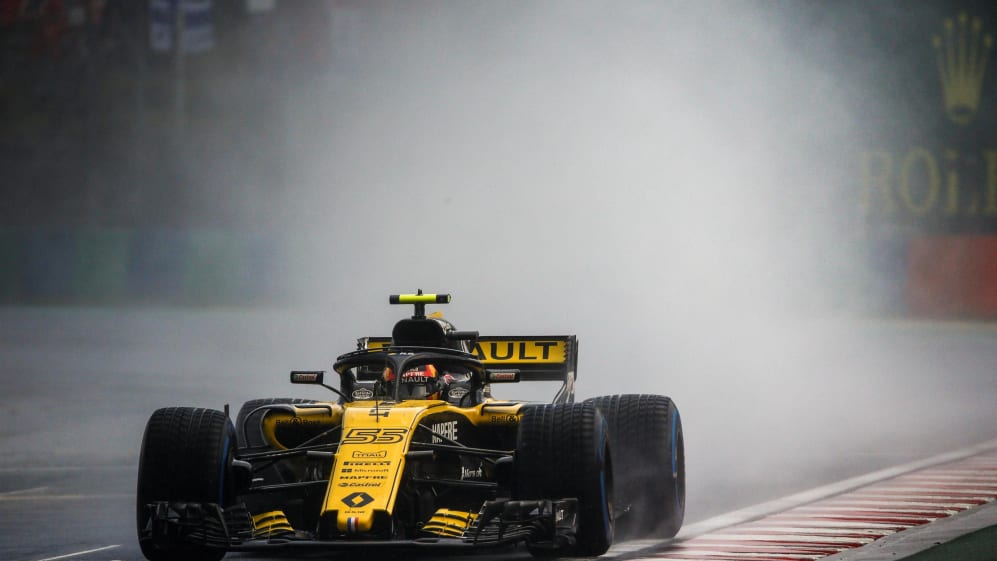 It's remarkable to think that Carlos Sainz faces an uncertain future given the fact that he was so coveted by Renault 12 months ago, but the Spaniard looks set to be replaced by Esteban Ocon next year and there is unlikely to be space at Red Bull if Ricciardo re-signs as expected.
All that leaves Sainz looking for another seat, but he starts Sunday's race as the lead Red Bull-affiliated driver, just ahead of Gasly, after Max Verstappen could only qualify seventh and Ricciardo 12th.
Although Red Bull enjoy a major performance advantage over Renault - in the region of 1.6s per lap during Friday's race simulations - Sainz could have a chance of holding off quicker cars given how difficult it is to overtake in Budapest.
Doing so could be crucial in Renault's fight for fourth in the constructors' championship, given that both Haas cars start a number of positions ahead of Nico Hulkenberg after the German was hampered by a refueling issue in qualifying and will start 13th.
So Sainz has the chance to single-handedly increase Renault's advantage heading into the summer break at the same time as proving a point to Red Bull about his talent.
- Chris Medland