Feature
WHAT TO WATCH FOR: 5 storylines for Sunday's race in Italy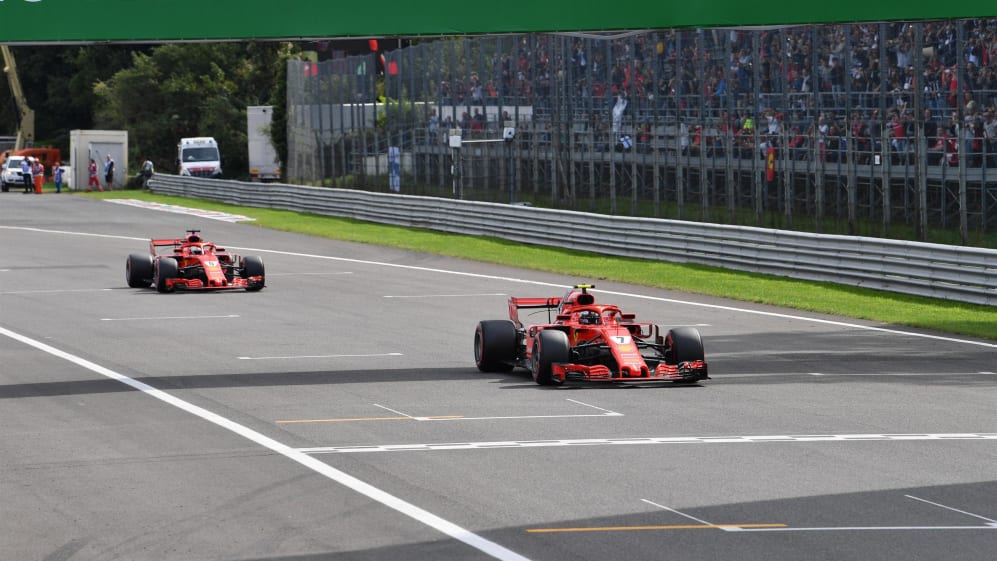 From Kimi Raikkonen leading Ferrari's charge and Daniel Ricciardo eyeing an eventful afternoon to a midfield battle that looks set to be a classic and a personal spat set to play out on track, we highlight five key aspects to look out for in Sunday's race at Monza…
1. Raikkonen chasing a rare victory
A Ferrari pole position was always going to be popular in front of the Tifosi, but there was an additional buzz when Kimi Raikkonen crossed the line to snatch top spot from team mate Sebastian Vettel. It was Raikkonen's first pole since Monaco last year and only his second since returning to Formula 1 in 2012.
But with Vettel, winner of each of Ferrari's last 13 wins, placed best to chase down Mercedes rival Lewis Hamilton in the drivers' championship, it wasn't long before the subject of victory chances was brought up in the post-qualifying press conference.
"Well, if he's starting from pole, I guess he's allowed to win," Vettel said. "It's a long race. Obviously he wants to win, I want to win. Hopefully one of us will win."
Raikkonen hasn't won a race since the 2013 Australian Grand Prix, but his last Ferrari victory came in Belgium in 2009. A clean start will obviously be crucial, but the Finn has shown he has the performance this year to be a real threat if he gets out front.
Despite that, much will depend on how Vettel's own race pans out and whether Ferrari feels the best approach for the championship is to employ team orders if they are running one-two.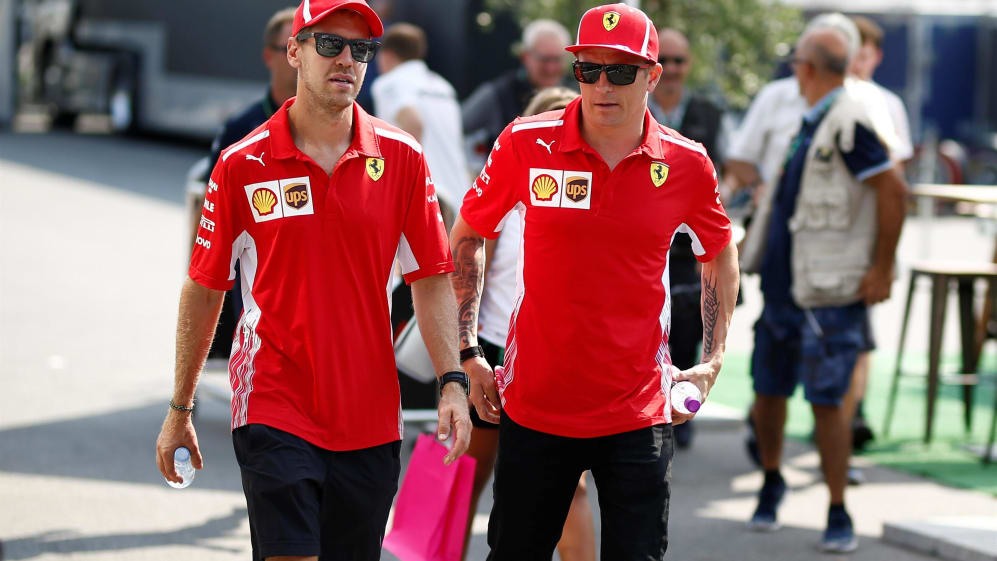 2. Slipstreaming the key
If Raikkonen is going to take a first victory in over five years, then he is going to have to get defensive on the opening lap at least. Monza's long straights and lack of high-speed corners makes slipstreaming crucial to both a good lap time in qualifying and overtaking in the race.
The run down to Turn 1 is a long one but another opportunity immediately follows through the Curva Grande down to the Variante Della Roggia. It won't just be Vettel who is a threat, with the Mercedes pair of Hamilton and Valtteri Bottas starting directly behind the two Ferraris and having been extremely close in qualifying trim.
Even without DRS, overtaking has always been possible at Monza and the power of the tow was demonstrated by Fernando Alonso - with McLaren far from fastest in a straight line in practice - registering the top speed at the finish line and speed trap at the end of the pit straight when he tried to overtake Kevin Magnussen in Q3.
That demonstrates how much a driver can gain by staying in touch with the car in front, so if a gap forms in front of a quicker car then it may struggle to shake off those behind if they remain within range to benefit from the slipstream.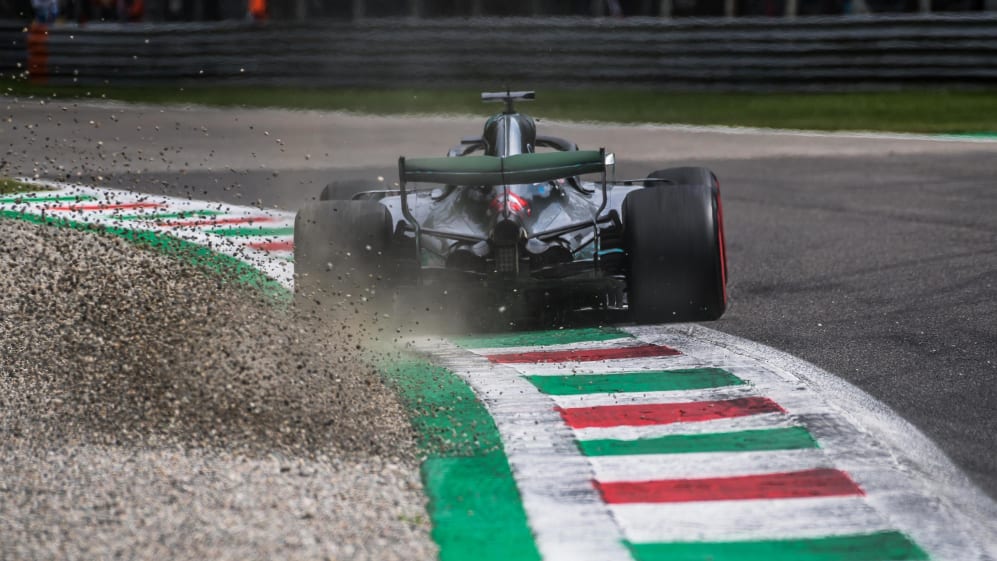 3. An intense fight in the midfield
Qualifying proved to be one of the most competitive sessions in recent years with 0.2s covering 8th to 18th in Q1, and one car from each of Red Bull, Haas, Renault, Force India, Toro Rosso and Williams making it into the final part of qualifying.
With such a mixed up grid of cars, we have the prospect of a very close race as the difference in long run pace was never greater than 0.2s per lap between different teams in the midfield on Friday.
Specifically Haas, Renault and Force India are closely-matched, but Toro Rosso also showed solid race pace in practice and Pierre Gasly's spot in Q3 suggests they have the top speed to stay in touch in the fight for the lesser points.
With Renault just six points clear of Haas in the battle for fourth in the constructors' championship, Romain Grosjean and Carlos Sainz starting in sixth and seventh respectively takes on added importance, with Magnussen starting just one position outside of the points.
When drivers know they will have a tough race ahead without a major performance advantage, that can often leads to more risks at the first corner, too…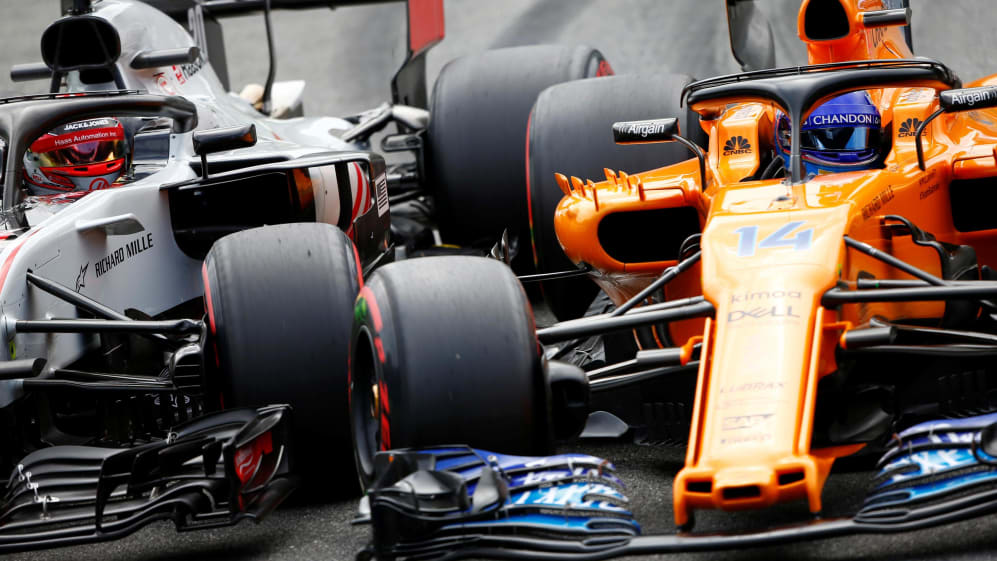 4. Magnussen v Alonso II
While the first corner might provide drama on the opening lap of the race, it was also the scene of some unexpected wheel-to-wheel action during qualifying. Magnussen overtook Alonso on the run to Parabolica before starting their final runs in Q2, and the Spaniard responded by staying close and picking up a big tow, before attacking into Turn 1.
The incident ruined both of their laps, but it was Magnussen who was more annoyed after qualifying ended as he joined and Alonso were eliminated in Q2 while team mate Grosjean went on to qualify on the third row.
"Obviously he got a perfect slipstream and thought he could overtake into Turn 1 but I'd rather hang myself," Magnussen said of the incident on Saturday evening.
"He thought he could have the perfect slipstream and overtake me, and then gain - I don't know many tenths but you can gain a lot if you do that. But I am not going to let him past and then sacrifice my own lap, no way. I know he thinks he's God but no way."
With Magnussen also saying he "can't wait for [Alonso] to retire", the quotes were put to the double world champion who said he had "nothing" to say in response.
The stewards investigated the incident and opted to take no further action, which works out pretty well for neutrals as Alonso will now line up in 13th place on the grid, looking directly at the back of Magnussen's car.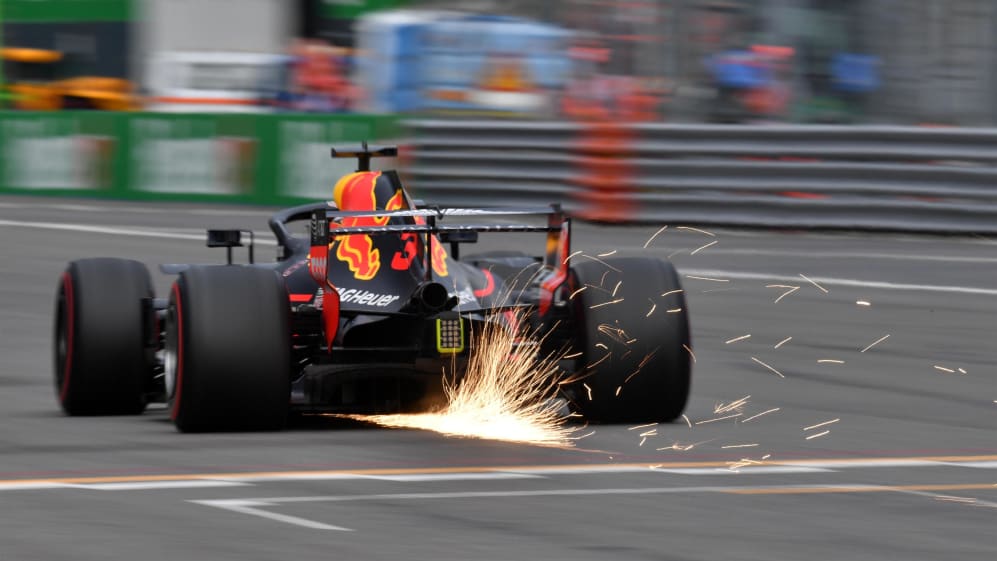 5. Ricciardo's recovery
Red Bull were never expecting to be particularly strong at Monza, and so Daniel Ricciardo took the latest version of the Renault power unit and with it a grid penalty in order to have relatively fresh components for Singapore, where they expect to be competitive.
That doesn't mean the focus hasn't been on limiting the damage from the back of the grid, though, with Ricciardo prioritising race pace throughout the weekend.
The Australian has delivered some impressive drives at Monza, pulling off a stunning overtaking move on then-teammate Vettel in 2014 and climbing through the field from 16th to finish fourth last season. And he's got a similar performance on his mind again.
"If I could get through the first lap with a five-position gain, then we are looking pretty good," said Ricciardo, who is set to start 19th. "I really think if we make a good first lap and clear a good bunch of cars, then I still think we could get a top 5 finish. Somehow.
"It has been a good one for me. I think everyone knows my tricks here now but I feel like I have more for them tomorrow. So we will see. Keep surprising them.
"Tomorrow I don't think I'll get many overtakes which are easy, with DRS probably a lot is going to be on the brakes. But I enjoy braking so hopefully it is fun for you guys. For me it is always fun."