Feature
WHAT TO WATCH FOR: 5 storylines for Sunday's race in Monaco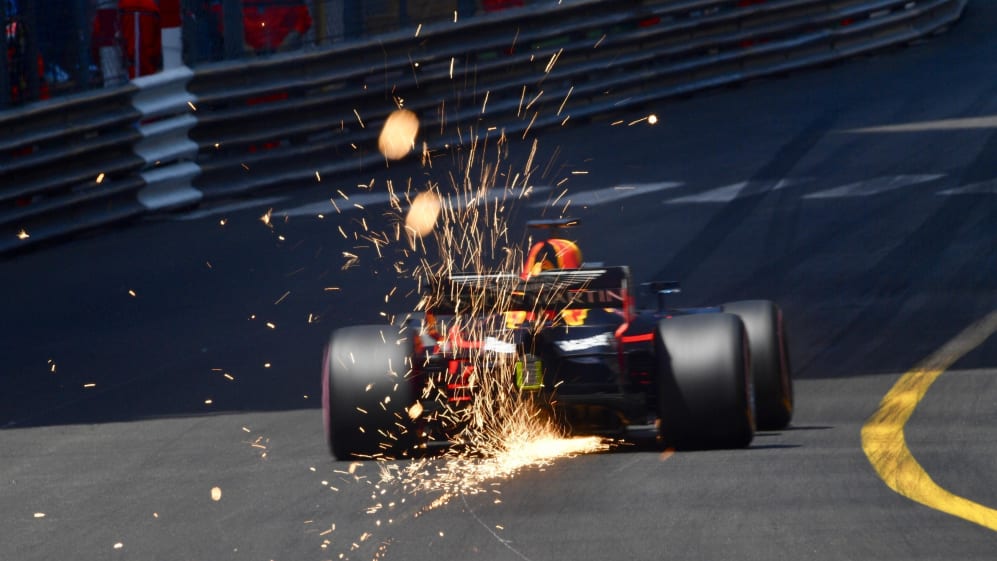 From contrasting outlooks at Red Bull to a home favourite seeking a hat-trick, and a short tyre life to an even shorter but crucial run to Turn 1, we highlight what to look out for in Sunday's race in Monaco…
1. Race-deciding seconds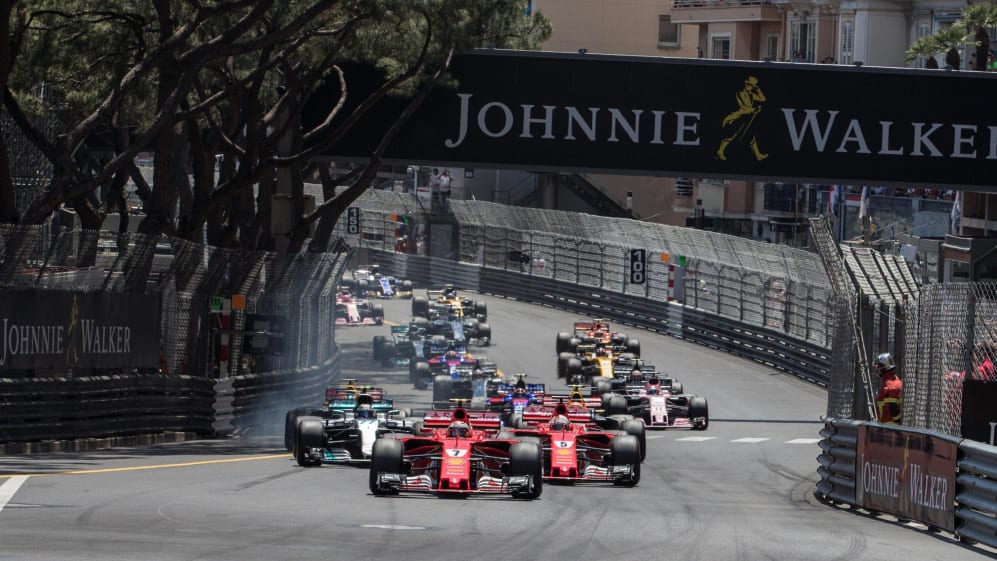 We mentioned the importance of the start in Spain last time out, but nothing comes close to how crucial track position is in Monaco. Since the wider cars were introduced last year, overtaking that was already difficult has become even harder around the tight streets of Monte Carlo, and that means the order in which the cars exit Ste Devote on the opening lap will likely set the tone for the entire race.
Of course, disaster is only ever centimetres - or sometimes millimetres - away in the Principality, and drivers can't afford a momentary lapse of concentration, but the few seconds between the grid and Turn 1 really are make-or-break. Sebastian Vettel has set his sights on jumping Daniel Ricciardo at the start, and admits after that it could be out of his hands.
"If you look at the race, then it's nearly impossible to overtake, we know that but it's still one of the most fascinating races because things can happen," said Vettel. "It doesn't mean that they do happen but they can. Rain is not forecast for tomorrow but who knows?
"It's going to be a long race, a lot of laps and easy to do a small mistake which can be very costly. I think the plan is to make a good start and then settle into the race, keeping the pressure up until the end."
2. Can Red Bull convert?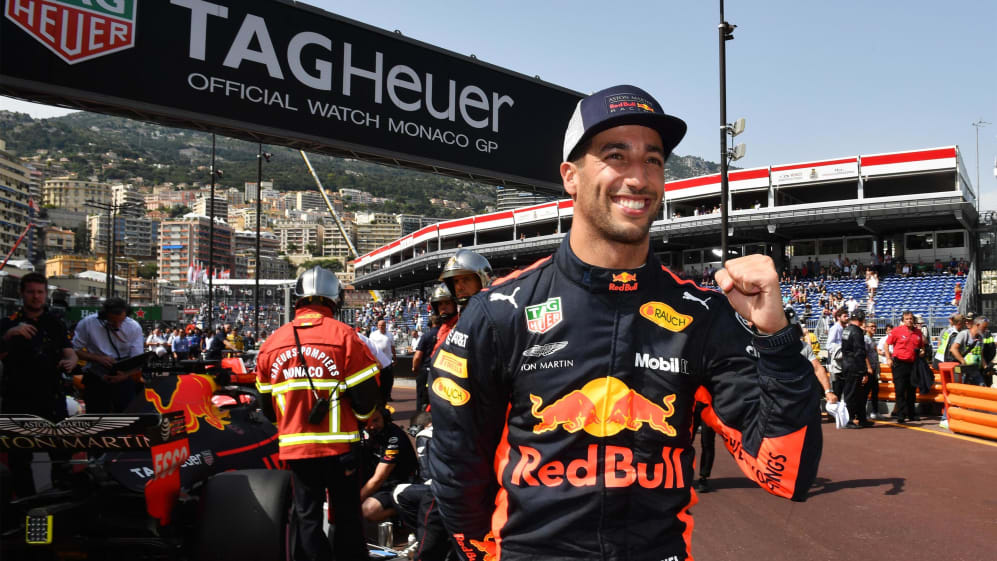 It's hard to believe that Ricciardo has only ever had two pole positions in his Formula 1 career and both of those have come at Monaco. There was a sense of deja vu today as the Australian was the pre-qualifying favourite but still had to deliver under pressure having seen team mate Max Verstappen eliminated in Q1.
Any mistake would have been critical, with Ferrari and Mercedes within striking distance, but Ricciardo produced the goods and will start from pole on Sunday. In a wet race two years ago, he had a commanding lead but Red Bull failed to have the right tyres ready for him during one of his pit stops and he dropped behind Lewis Hamilton. It cost him the race.
So the pressure will be on the team tomorrow too, with Ricciardo a lone ranger for Red Bull at the front, and Vettel and Hamilton leading the chase. Ferrari and Mercedes could use the fact they both have two cars starting directly behind Ricciardo to try something different strategically. But if Ricciardo has the pace to pull away, he may prove unbeatable.
3. How far can Verstappen climb up the field?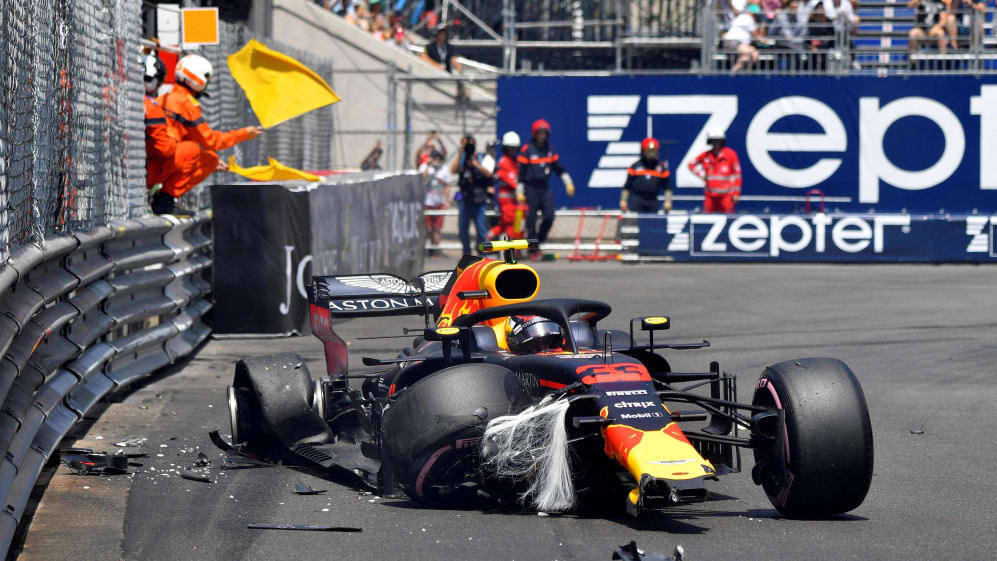 While Ricciardo is aiming to banish the memories of 2016, Verstappen will have some of his own from that year to expel. His crash in FP3 ruled him out of qualifying once Red Bull realised that a gearbox change was required, and he will have to start the race from the back of the grid.
Two years ago, that still didn't deter the young Dutchman, who climbed through from 21st on the grid to run inside the top 10 in the mixed conditions, before crashing out at Massenet as he ran wide into the barrier.
That was just one of a number of crashes that Verstappen has had in Monaco, with his debut here also ending in the barrier when trying to overtake Romain Grosjean at Ste Devote. So after some criticism from his boss Christian Horner, will he change his approach on Sunday?
Up to now, Verstappen has found the best response to criticism is to go out and drive in exactly the same manner as he has in the past. The wider cars and lack of forecast rain will make a 2016-esque recovery drive more difficult, but when has that ever stopped him?
4. How long will the hypersofts last?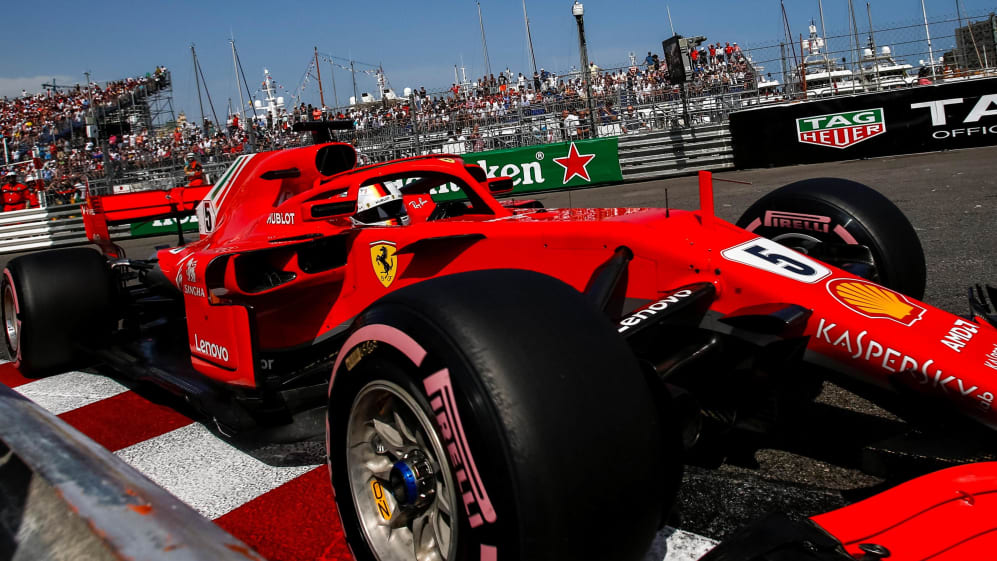 One thing Verstappen might be banking on to make up a few places is trouble for the hypersoft tyre in race conditions. The softest compound of the Pirelli range made its debut in Monaco this weekend and proved a big step forward in terms of performance compared to the ultrasoft, but with it comes higher degradation.
The lack of long, high-speed corners in Monte Carlo makes life relatively easy for the tyres, and teams came into the weekend expecting an easy one-stop race as a result. But the hypersoft seemed less robust than expected during Thursday's long runs, with the Mercedes drivers estimating it will only last for six or seven laps before the drop-off in performance becomes too big.
While the ultrasoft tyre will last for a long time, one slow lap on the hypersofts could lead to a driver losing position to anyone trying to undercut them, but the high level of track evolution in Monaco makes it unclear just when that crossover point will be. Stop too early, and the performance difference between the two tyres could be costly…
That also opens up a bit of a headache when it comes to which tyre to start on. The top 10 will all start on hypersofts, but anyone from 11th downwards has free choice. Start on the ultrasoft and a long first stint allows you to see how long the hypersofts last as well as gain track position for a while. But if the hypersofts last, the first stint will see those on the softest compound ahead make big gains.
5. Leclerc chasing home points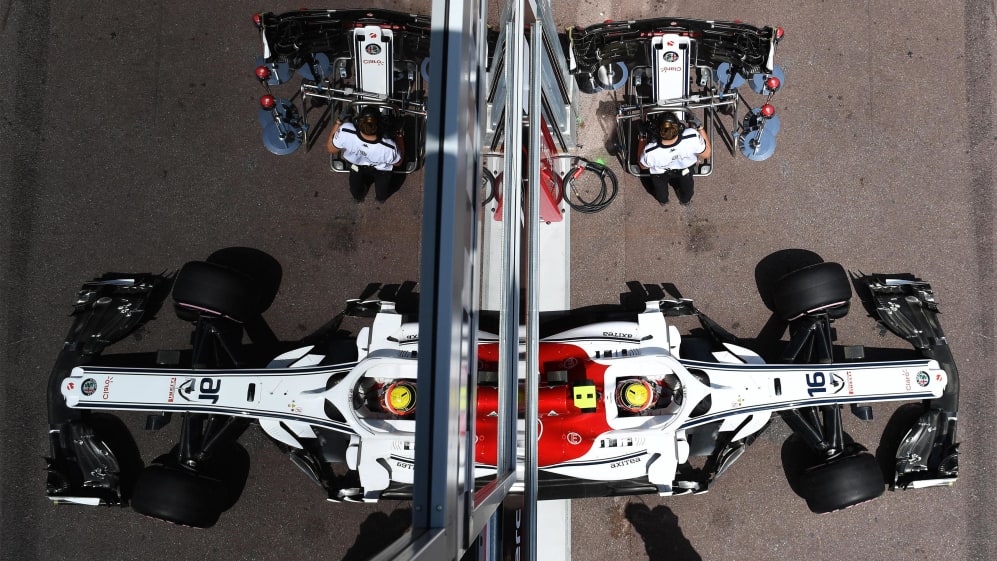 One of the talking points of the season so far has been Charles Leclerc's emergence as a star of the future in F1 after back-to-back point-scoring finishes. His sixth place in Baku followed by 10th in Barcelona in a Sauber that started the season off the pace has been extremely impressive.
Vettel and Hamilton were singing Leclerc's praises during Wednesday's press conference, with the Monegasque centre of attention at his home race. So it was even more remarkable for the rookie to deliver an excellent qualifying performance while under the spotlight, with even an error at Ste Devote late in Q1 not denying him a place in Q2.
Fourteenth in qualifying matches his performance from each of the last two races. Points followed on both occasions. It's a taller order to repeat that feat in Monaco, but you wouldn't bet against him given his current run of form.