Feature
What To Watch For in the 2019 British Grand Prix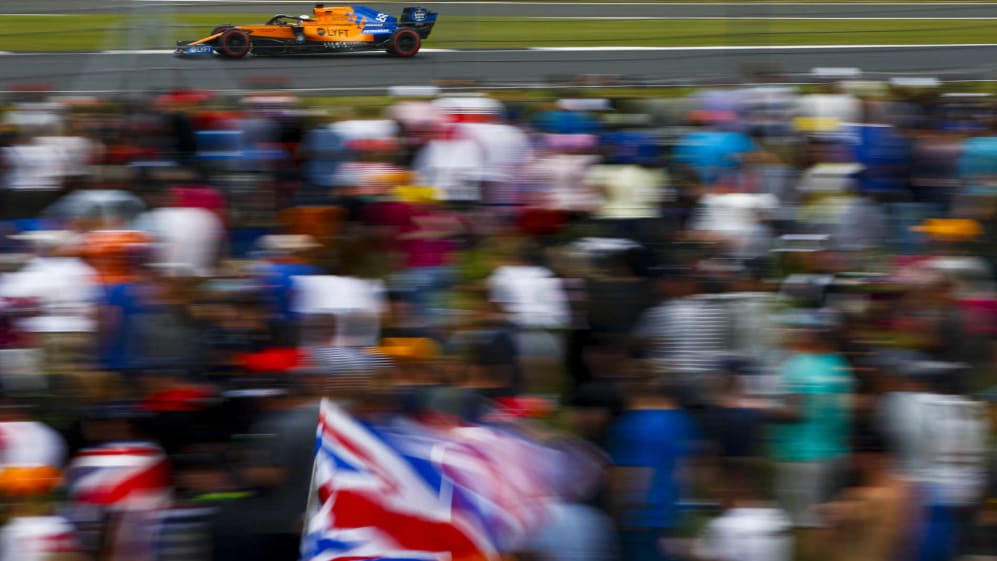 From a surprisingly close grid to different tyre strategies in play at the front, and from a strong show-ing from the British-born contingent at home to a circuit that is proving challenging for the drivers, we highlight five key topics to keep an eye out for at Silverstone…
Are back-to-back victories for Verstappen realistic?
Red Bull were a real threat in qualifying and match Mercedes' strategy
While Mercedes struggled with overheating in the Austrian Grand Prix, there were no such concerns at Silverstone. And yet, qualifying saw just 0.183s cover the top three teams on a circuit expected to suit the championship leaders.
It was an even smaller gap than Friday was suggesting, and the driver who made the biggest step for-ward was Max Verstappen, who had struggled throughout practice. Verstappen will start from fourth on the grid, but in Austria a poor getaway dropped him as low as eighth before his epic drive through the field to take victory.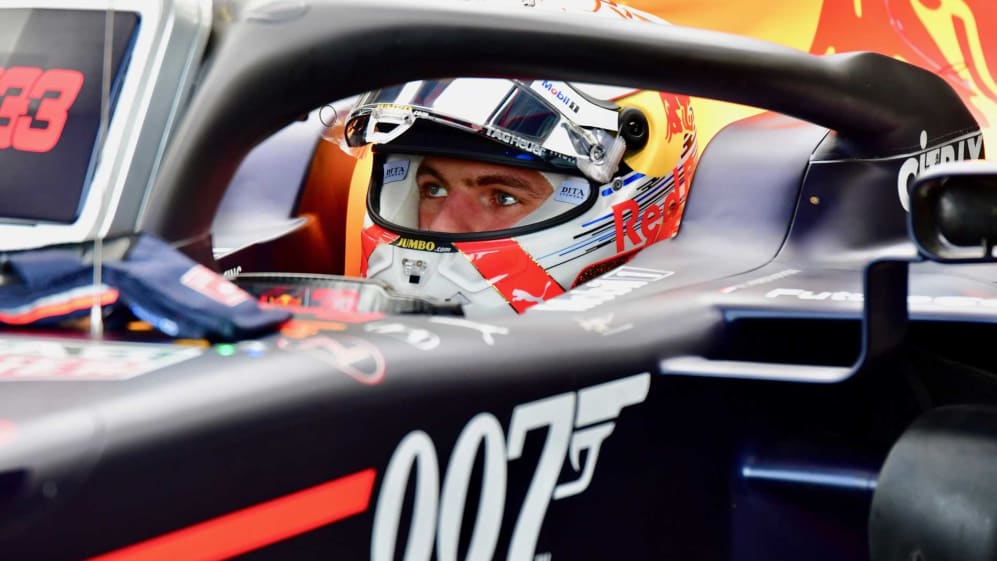 Mercedes still appear to have a comfortable advantage in terms of race pace based on Friday's run-ning, but with Verstappen's progress and Ferrari also improving their tyre usage, there could be a clos-er battle in race trim. Verstappen is also on the medium tyre - as his team-mate Pierre Gasly and the two Mercedes drivers are - so it will come down to car pace.
Will Ferrari's different approach pay off?
Both drivers start on the softs compared to Mercedes and Red Bull on mediums
Speaking of car pace, it wasn't a lack of competitiveness that has led to Charles Leclerc starting on the soft compound on Sunday. Leclerc was already quickest in Q2 on the medium tyre when he went back out and improved on the softs, so it was a strategic choice from his team.
Ferrari were more competitive on the softer compounds in Austria compared to their rivals, and it ap-pears the same approach is being taken at Silverstone to try and improve race performance.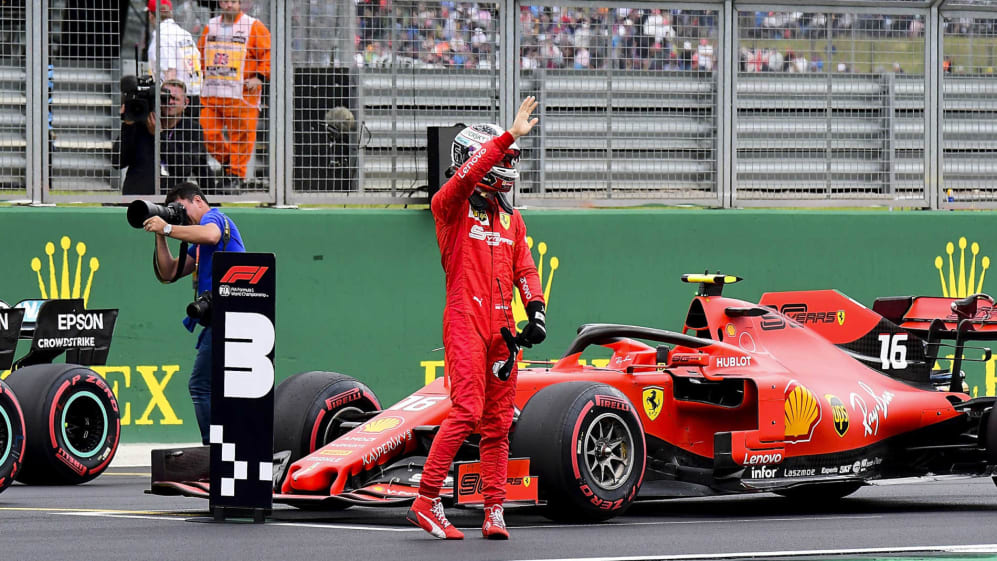 "We wanted to do that," Leclerc said. "In Austria it wasn't a bad choice. That's not what made us fin-ish second there so we are pretty happy here too.
"It was planned like this. The race run was not great yesterday but it was not due to the tyre. We had some issues with the front end and I think it got better today, so we will see tomorrow whether we have a significant improvement on the long runs, but it was not due to the tyre."
The move could well force Ferrari into a two-stop strategy, with Pirelli estimating two stints on soft tyres and a final one on hards is the quickest way to the finish. But the other teams could follow suit, going for a similar approach with the first stint on mediums.
And there's another reason the different tyre compound could be important…
Another crucial opening lap
Any of the top three will back themselves if they can get in the lead
Silverstone has a relatively short run to Turn 1, but as it is a flat-out right hander, there's a long dis-tance before the first braking point which comes at Turn 3. So there is plenty of time for a launch ad-vantage to play out.
That's one of the aspects Ferrari are looking at when choosing to start on the soft compound tyre, giv-en the fact that Mercedes looked the quickest car on long run pace. Leclerc starts from third, and will hope to make use of the extra grip from the soft tyre compare to the medium to try and take the lead.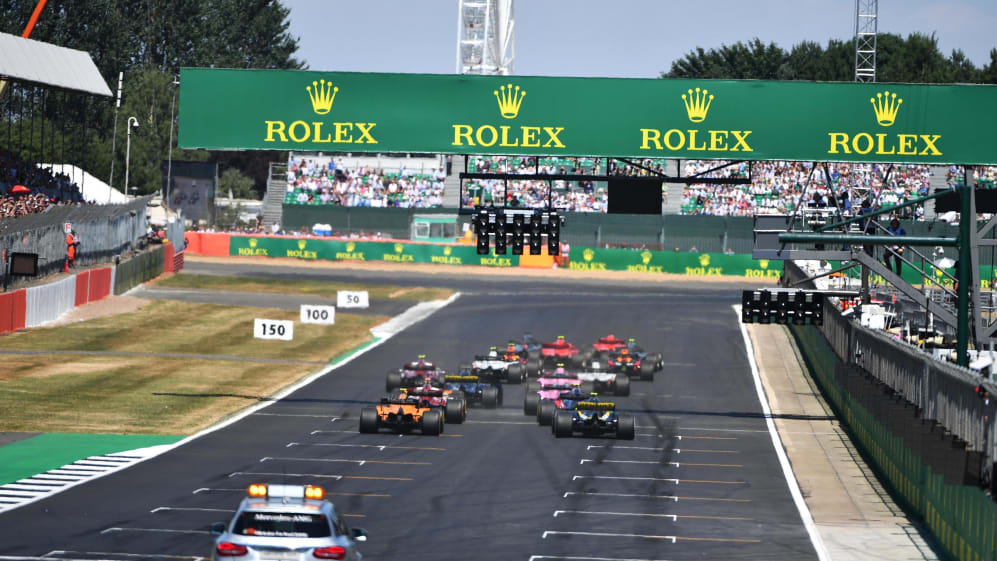 Verstappen has also shown he is more than happy to get his elbows out on the opening lap in the past, and Red Bull worked hard with Honda to understand the reason for his poor start in Austria and avoid a repeat. If either of the drivers from the second row can take the lead, it could be tough for Mercedes.
If not, all eyes will be on if Bottas can retain first place starting from pole, having twice failed to do so already this season and seen team-mate Hamilton take victory.
British-born drivers flying the flag
Lewis Hamilton, Lando Norris and Alexander Albon all start in the top ten
A Hamilton win would go down well at Silverstone, but the huge crowd were still appreciative of Bot-tas on Saturday evening. And it's not like they didn't have other home favourites to cheer.
Lando Norris has been performing excellently in his rookie season, and even overtook Hamilton around the outside of Turn 1 in Austria to move briefly into third place. He was again on good form at his home race, securing a top eight start but just being beaten by Daniel Ricciardo to best of the rest in P7.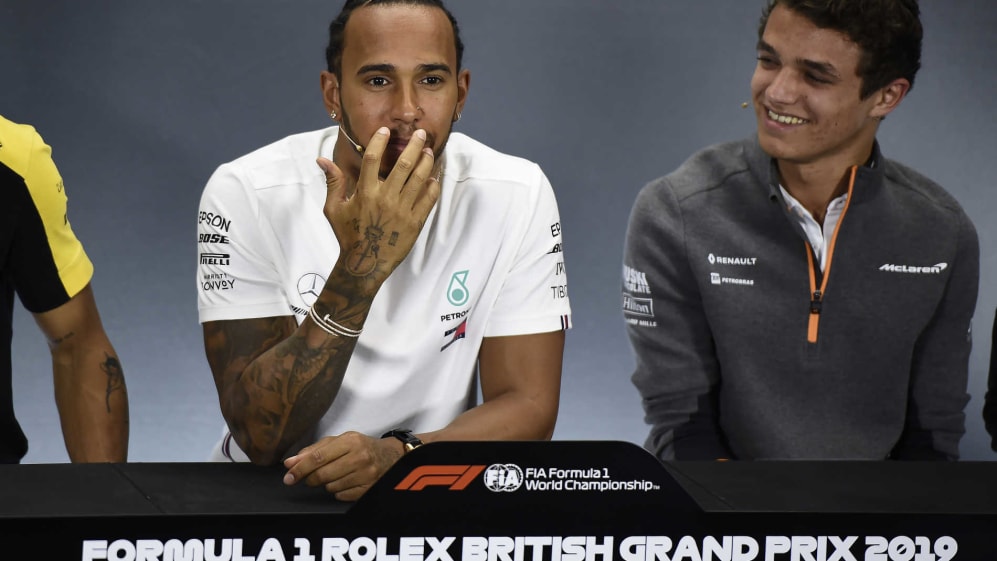 Still, Norris will be eyeing significant points from there, as will London-born Alexander Albon. He might race under the Thai flag, but Albon is also enjoying strong support this weekend and starts from ninth place after a remarkably consistent performance so far. It might be a bit much to ask George Russell to join the party - although the reigning Formula 2 champion did out qualify team-mate Robert Kubica by half a second - but the Brits have plenty to shout about.
Costly mistakes on an unforgiving new surface
Drivers have been struggling to put together laps without errors on new tarmac
One of the themes of this weekend has been mistakes, which many drivers are putting down to the new track surface at Silverstone. While smoother overall and offering more grip, drivers are finding that grip disappears quickly when they push slightly over the limit.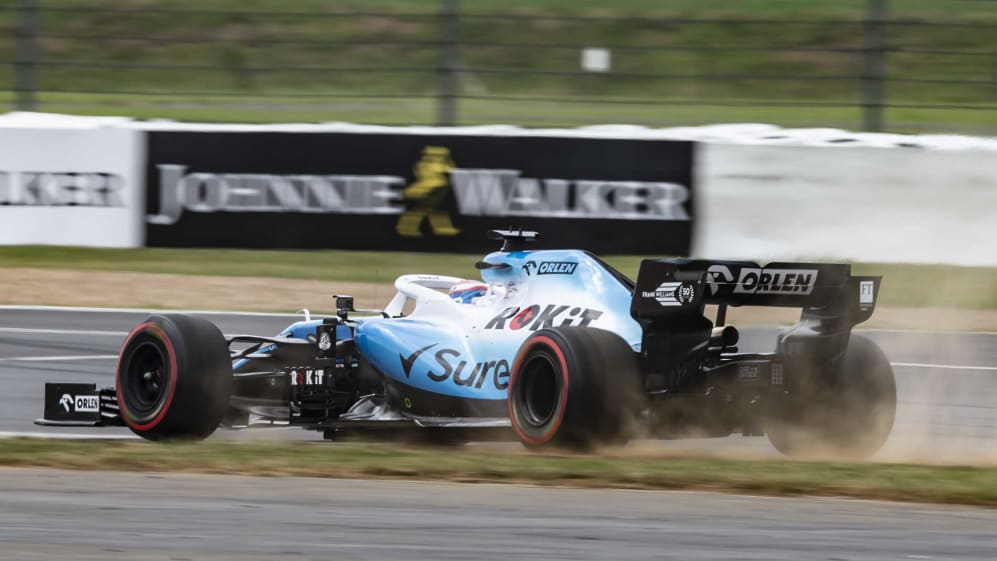 That has led to a number of off-track moments, and even pole-sitter Bottas attributed his result to making the fewest mistakes rather than the perfect lap. It could be a similar scenario in the race, with drivers being rewarded for not making as many errors as their rivals rather than none at all.
And that's all without mentioning the good old British weather, which added a bit of rain into the mix on Saturday to make the track surface that bit more tricky.