Feature
What To Watch For in the Portuguese GP: Red Bull on the hunt and Ricciardo seeking redemption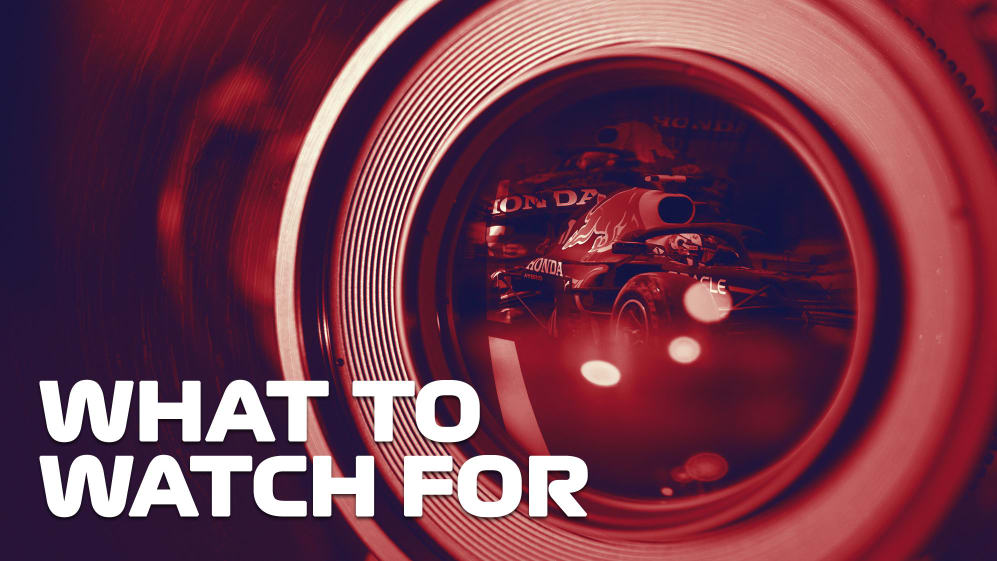 From Mercedes and Red Bull lining up in pairs to Daniel Ricciardo looking to atone for qualifying, and from a four-time champion seeking his first points of 2021 to a very slippery track surface, we highlight five key things to look out for in Sunday's race at Portimao…
1. Red Bull doing the chasing
For the first time this year, the top two teams have all four cars together
In Bahrain, Sergio Perez dropped out in Q2. At Imola, it was Valtteri Bottas who faltered to start from eighth. But this time round, it's a case of two-by-two as Mercedes locked out the front row and the Red Bulls line up directly behind them.
Strategically, they are all on the same heading as well, with all four cars advancing through Q2 on the medium compound, meaning they will start the race on that tyre. Mercedes looked the happier of the two on the mediums on Saturday, but Red Bull's raw pace was shown by Max Verstappen, who would have been on pole but for a deleted lap time on his first run in Q3.
READ MORE: Disappointed Verstappen says he 'didn't enjoy one single lap this weekend' on way to P3 in qualifying
Perez has shown encouraging race pace early on at Red Bull, so if they're all able to run close together early on there could be numerous different strategic choices made to try and open the race up from both sides – something we've rarely seen between these two teams.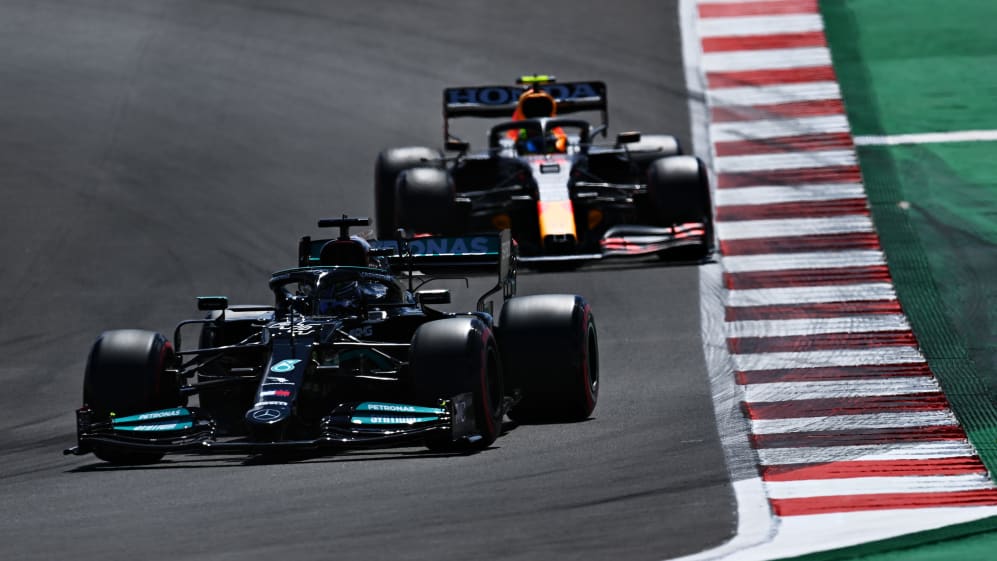 2. Vettel and Russell looking for their first points of 2021
The four-time world champion reached Q3 for the first time in 16 races
Sebastian Vettel had been really struggling with last year's Ferrari but his early difficulties with the Aston Martin were perhaps more concerning for him after his fresh start. So Saturday will have been a big relief as he delivered a very impressive display.
Lance Stroll has upgrades on his car as the only one of the two Aston drivers to score points so far this season. But while the Canadian dropped out in Q1, Vettel advanced to Q3 for the first time since the British Grand Prix last year. He'll start from 10th place and goes after his first top 10 finish for his new team. But perhaps the biggest threat to his hopes starts just one place further back.
READ MORE: Russell targeting points and 'maximum attack' with quick Williams after P11 in qualifying
George Russell's dreams of scoring points for Williams at Imola ended in infamous fashion, but that shouldn't overshadow what was a very competitive performance in Italy, which continued in Portugal. Williams were agonisingly close to a spot in Q3 as Russell missed out by just 0.057s – but there are actually advantages to that.
Starting P11 means a free choice of tyres for Russell, and with it strategic flexibility that could mean he's in even better shape than some of the cars directly ahead. Plus he thinks the car is stronger in race trim than qualifying…
3. Alpine showing signs of progress
Esteban Ocon starts from sixth after a strong weekend
Alpine have started 2021 a little off the midfield pace in the opening two rounds, struggling to fight with the likes of McLaren, Ferrari and AlphaTauri. But that all changed at Portimao where they hit the ground running on Friday and haven't looked back.
Both drivers were quick on Friday, but Fernando Alonso's form faded as qualifying got under way and it was almost a surprise to see him eliminated in Q2, dropping out in 13th place and some 0.9s adrift of his team mate Esteban Ocon.
WATCH: Esteban Ocon feels 'fantastic' finishing P6 in qualifying
But Ocon carried the flag into Q3, and the fact that he was slightly disappointed to only qualify sixth – believing fifth was possible if he produced a cleaner lap – shows just how strong Alpine have been here.
What will be fascinating to watch is whether the former Renault team have simply found improvements over one lap and slip backwards in the race, or if they've genuinely made a clear step forward with their car in all scenarios, in which case the midfield battle might be about to get even more spicy.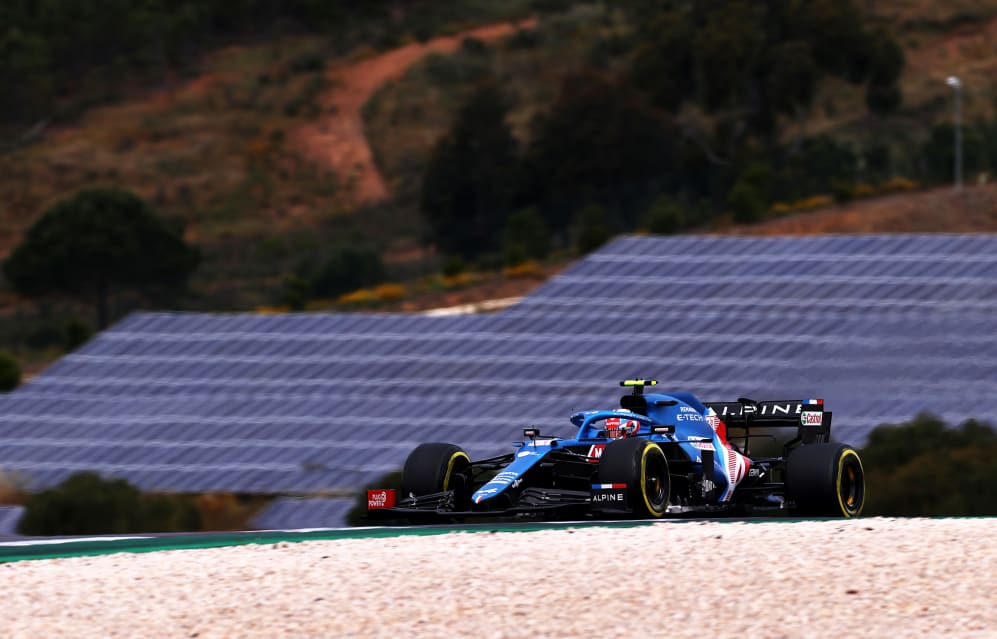 4. Ricciardo on a charge
The Australian was a shock casualty of Q1
When Daniel Ricciardo joined McLaren – the team that finished third in last year's constructors' championship – it was widely heralded as a step up for the seven-time Grand Prix winner. But while his former team Alpine shone in qualifying, Ricciardo delivered a poor final lap in Q1 and dropped out in 16th place.
Although Lando Norris has been in impressive form so far this season, Ricciardo was upbeat after Friday's running, saying he has been working hard at adapting his driving style to get more out of the car and felt he was able to push the McLaren closer to its limits in Portimao.
READ MORE: 'Not a result I feel good about at all' – Ricciardo at a loss to explain 'grim' Q1 exit in Portugal
When Ricciardo is on it, he's extremely exciting to watch, and the McLaren is expected to be a stronger car on race pace than it was in qualifying compared to some of its midfield rivals, so keep your eye on the Australian as he gets to work trying to rectify his poor Saturday.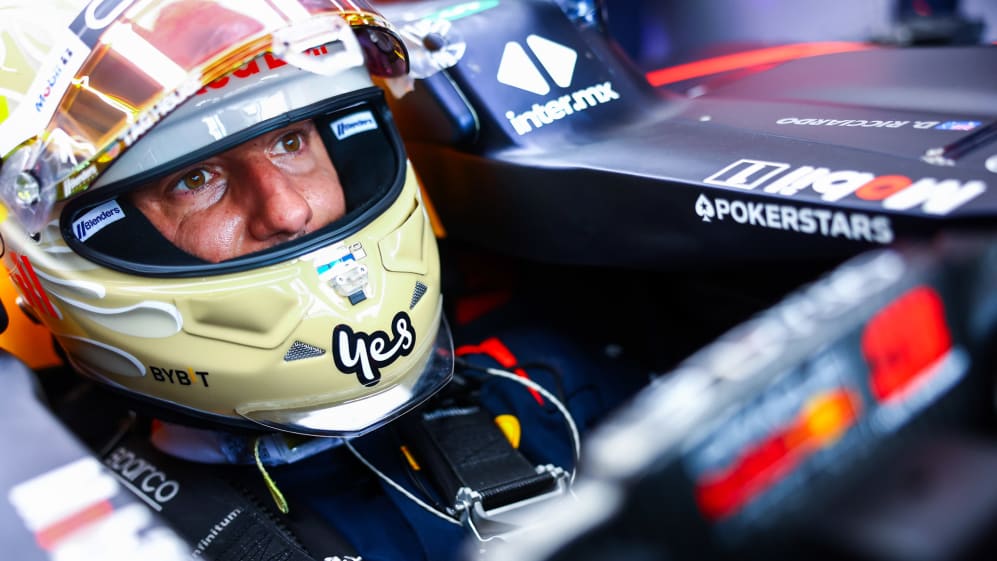 5. Errors and costly track limits
Turn 1 has been a challenge on a low-grip track surface
When we came to Portimao at the end of last year, the drivers were extremely excited by the prospect of driving on such an undulating track – but that excitement all but disappeared when practice started. That was because the grip level was so low that they weren't getting to push in the way they expected to be able to, but it provided a brand new challenge that created some extra drama.
The opening laps of the race highlighted the situation, where the soft-tyre runners all made big progress – Carlos Sainz taking the lead and Kimi Raikkonen climbing 10 places in 15 corners – before things became a bit more normal. But the low grip remained a factor throughout, and this year is a similar story.
READ MORE: Bottas denies Hamilton his 100th F1 pole as Mercedes lock out the front row at Portimao
Some of the drivers feel there have been marginal improvements in terms of grip but it's still very slippery, meaning mistakes are common as they push to find the limit. That's one thing when circulating alone in practice or qualifying, but even more difficult when going wheel-to-wheel in a race scenario, and mistakes can open up opportunities for overtaking.
But mistakes on their own can still be costly, with track limits enforced at a number of corners. Most drivers have seen lap times deleted for running beyond the red and white kerb on the exit of Turn 1, and there were in-race time penalties handed out last year that look likely to reappear this time round.