Feature
What tyres will the teams and drivers have for the 2020 Abu Dhabi Grand Prix?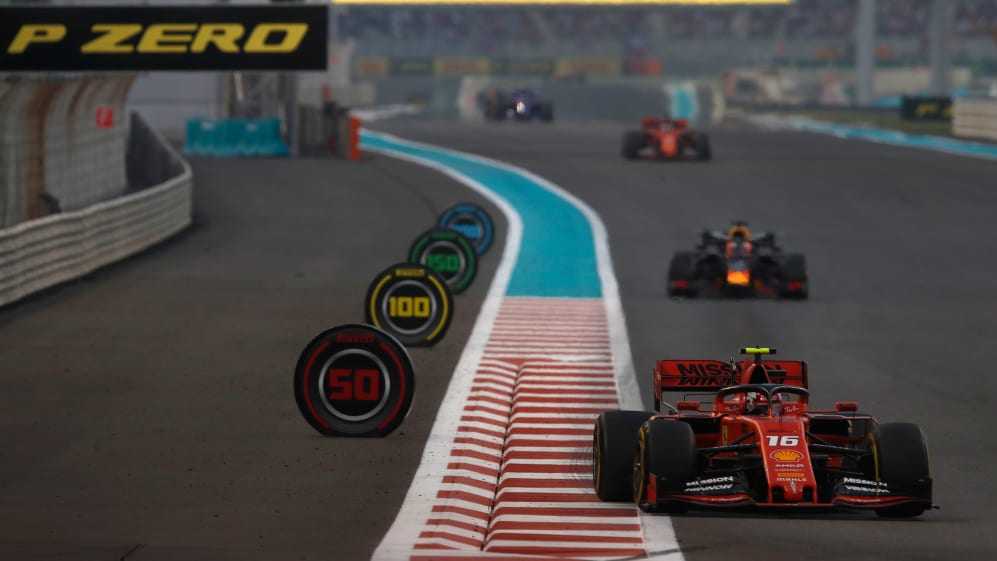 Pirelli have chosen the softest three compounds in their range for the 2020 Abu Dhabi Grand Prix, the last race of the 2020 Formula 1 season.
Formula 1 returns to a familiar setting for the 2020 season finale – Yas Marina Circuit – and Pirelli have announced which tyres they will bring to the race: C3, C4 and C5 compounds.
This is the same allocation as the 2019 Abu Dhabi Grand Prix, with Pirelli citing the smooth surface and low tyre wear of the circuit as their reason for picking the softest tyres in the range.
Teams will also test 2021 Pirelli tyres during Friday Free Practice 2 – just one set C4, unlike Bahrain where they tested two sets of C3s. There will be the usual number of compounds available for the weekend: two sets of hards, three sets of mediums and eight sets of softs.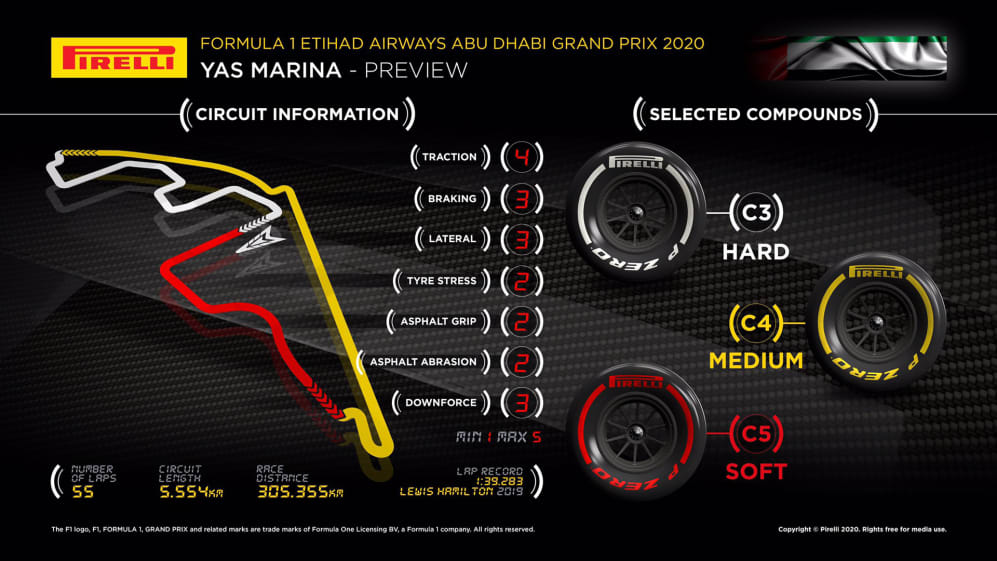 Pirelli's head of F1 and car racing, Mario Isola, explained why they had chosen the softest compounds for the Abu Dhabi Grand Prix: "The teams are very familiar with the Yas Marina circuit, which should allow them to extract maximum performance straight away to decide the final championship positions," he said.
"The fastest lap in the 10-year previous F1 history of the track was set last year in qualifying, so it will be interesting to see if that benchmark is lowered even further this weekend.
"There will also be an emphasis on testing: both with the 2021 tyres in FP2, which the teams previously tried on Friday in Bahrain nearly two weeks ago, and at the post-season test, which will take place on Tuesday after the Abu Dhabi Grand Prix.
"The 2021 tyre test should provide very useful data and the post-season one should allow drivers to get familiar with the car for what will hopefully be a much more normal 2021."