What tyres will the teams and drivers have for the 2021 Dutch Grand Prix at Zandvoort?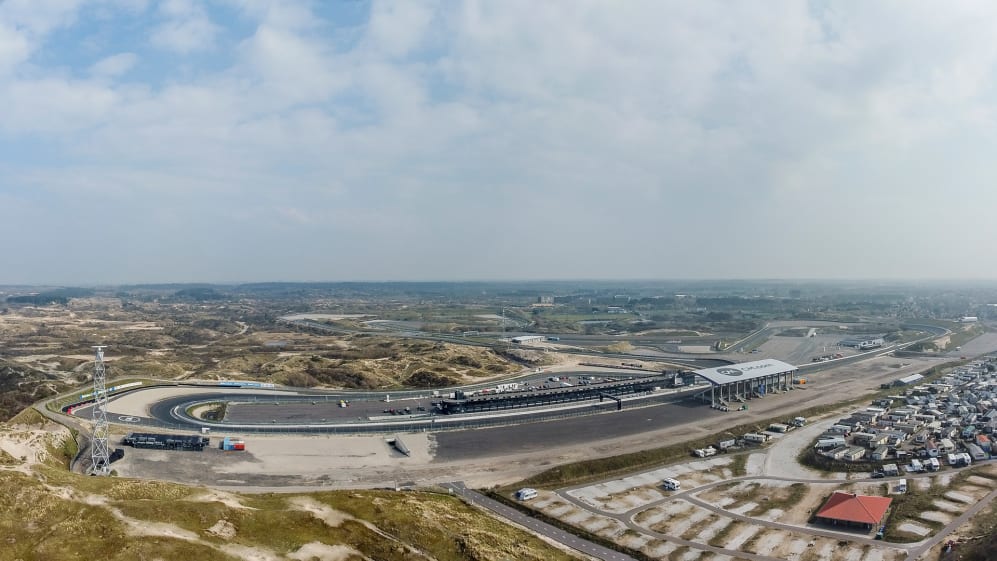 Pirelli have announced the tyre allocation for this weekend's 2021 Dutch Grand Prix as Zandvoort makes its return to the F1 calendar this weekend.
Title rivals Lewis Hamilton and Max Verstappen are just three points apart in the championship but it's Verstappen's home race this weekend, and there's sure to be an orange army cheering him on from the grandstands.
READ MORE: Ross Brawn on a challenging day at Spa, Russell's brilliance, and looking ahead to F1's return to Zandvoort
For the first time since 1985, F1 cars will race at Zandvoort with the circuit having been redeveloped with high-speed, banked corners (Turns 3 and 14) that are banked steeper than those at Indianapolis. With that in mind, Pirelli's hardest three compounds will be in play this weekend: two sets of C1 (hards), three sets of C2 (mediums) and eight sets of C3 (softs).
Pirelli's Head of F1 and Car Racing Mario Isola said: "The Dutch Grand Prix is obviously a new challenge but thanks to the data provided by Formula 1 and the teams, we have been able to come up with a tyre nomination and prescriptions that are closely aligned to what we can expect from this exciting new venue.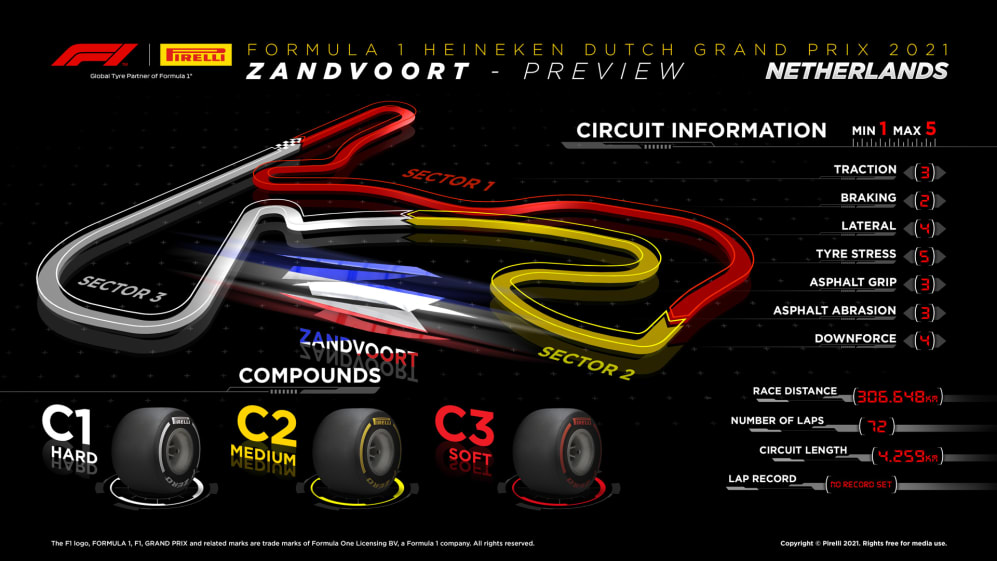 "Being a new track, the free practice sessions will also be essential when it comes to gathering real data and formulating the tyre strategy for the race. What's for sure is that the circuit layout is going to place heavy demands on the tyres, as can be seen from the computer simulations that we have already carried out. We've already raced at Zandvoort in the GT World Challenge this year, and this too has provided us with some useful information."
Pirelli have also pointed out the challenges of the local dunes, with sand set to blow onto the circuit and affect grip for the drivers – while they'll also have to contend with up to 5G through the Turn 7-9 complex of corners.
Formula 3 returns for a consecutive round this weekend with the hard tyre having been nominated for use at Zandvoort.