What tyres will the teams and drivers have for the 2021 French Grand Prix?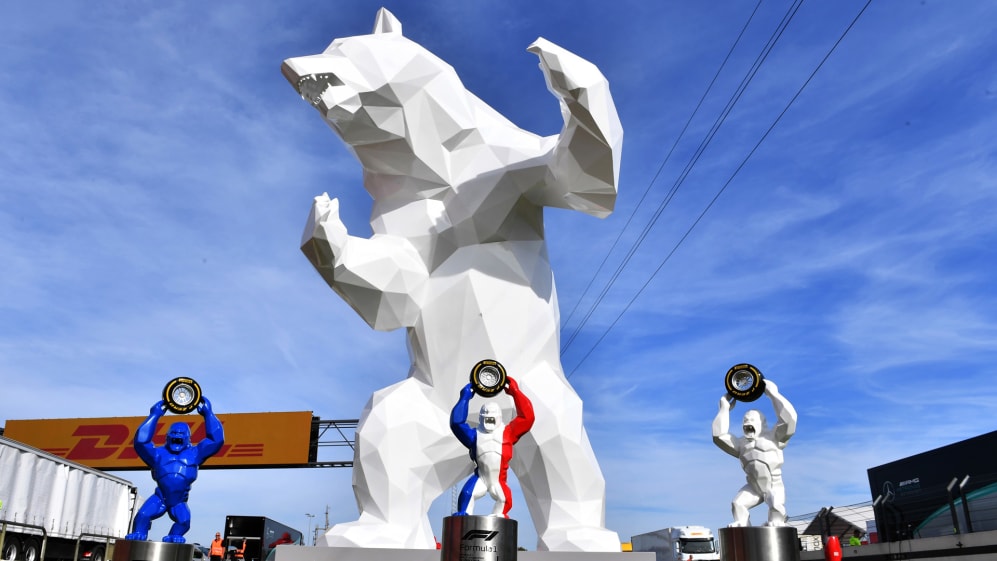 The French Grand Prix at Paul Ricard returns this weekend after a year off the calendar, and Pirelli have announced which tyres they will bring to Le Castellet's colourful circuit.
The middle compounds in the Pirelli range – C2 (hard), C3 (medium) and C4 (soft) – will be brought to France. That's one step softer than the Azerbaijan Grand Prix, but the same choice as was made for the 2019 French GP. The winning strategy in 2019 was a one-stopper from mediums to hards.
WATCH: Relive the 2019 French GP ahead of F1's return to Paul Ricard this weekend
Pirelli's Head of F1 and Car Racing Mario Isola explained: "We're back to the combination of tyres used for the first two races of this year, right in the middle of the range. This is the most versatile combination, well suited to a wide variety of different demands, and this is also what makes it a good match for the Paul Ricard circuit, which contains an interesting mix of corners.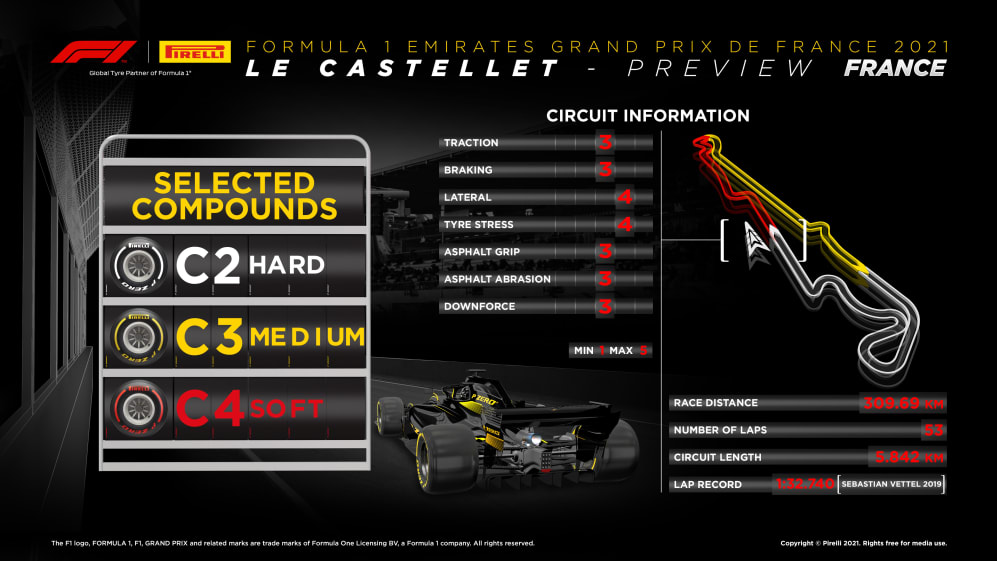 "This also makes Paul Ricard a good testing venue, and while we've not had a Formula 1 race there for two years, we've been testing next year's 18-inch wet tyres at this track earlier in the season, and we also raced there last month in the GT World Challenge.
"For France, we're sticking with the same nomination we had at the last French Grand Prix, which resulted in a one-stopper for most of the drivers. However, we saw that there were a few different types of one-stopper that were run, giving rise to a number of distinct strategies."
QUIZ: Can you name the F1 circuit from a single bird's eye view shot?
Formula 3 also returns this weekend and, as was the case in the Barcelona season-opener, white-walled hard compounds will be used. That's one step harder than in 2019.
Each F3 driver will get four new sets of slick tyres, plus one set carried over from Barcelona for use in free practice.