What tyres will the teams and drivers have for the 2021 Mexico City Grand Prix?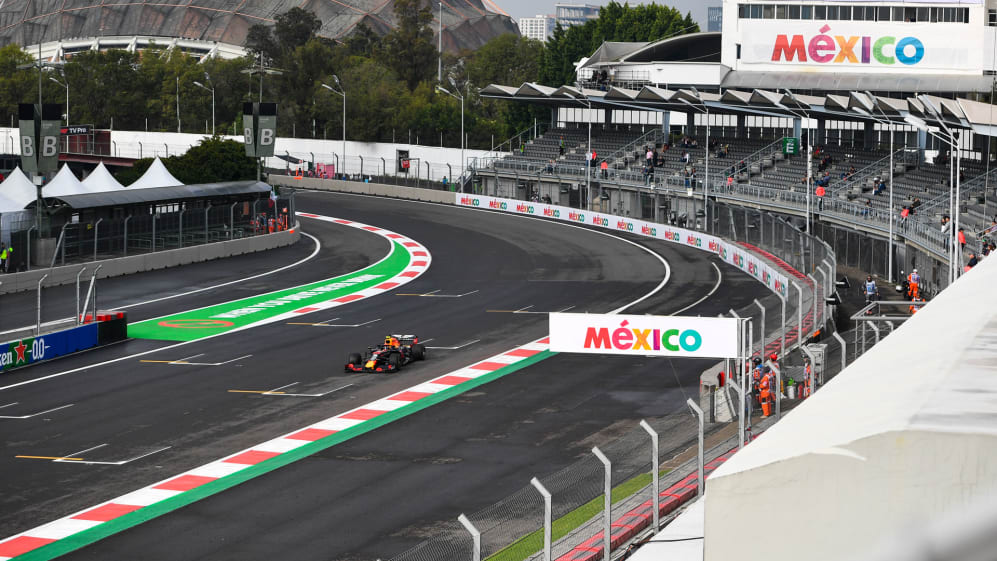 Mexico is back on the calendar for the first time since 2019 so it's time to talk Pirelli tyres as the title battle heats up between Lewis Hamilton and Max Verstappen.
After Verstappen's brilliant United States GP win, he's 12 points ahead of rival Hamilton heading into Mexico City, where his Red Bull team mate Sergio Perez races in front of his adoring home fans.
Pirelli have nominated the same tyres as they did for the race in Texas with hard C2s (x2), medium C3s (x3) and soft C4s (x8). This is the same selection as 2019 and one step harder than it was in 2018.
"The high altitude in particular, as well as the circuit layout itself, always throws up a number of interesting challenges and surprises in Mexico, so it's often an unpredictable race with a wide variety of strategic options," said Pirelli Head of F1 and Car Racing Mario Isola.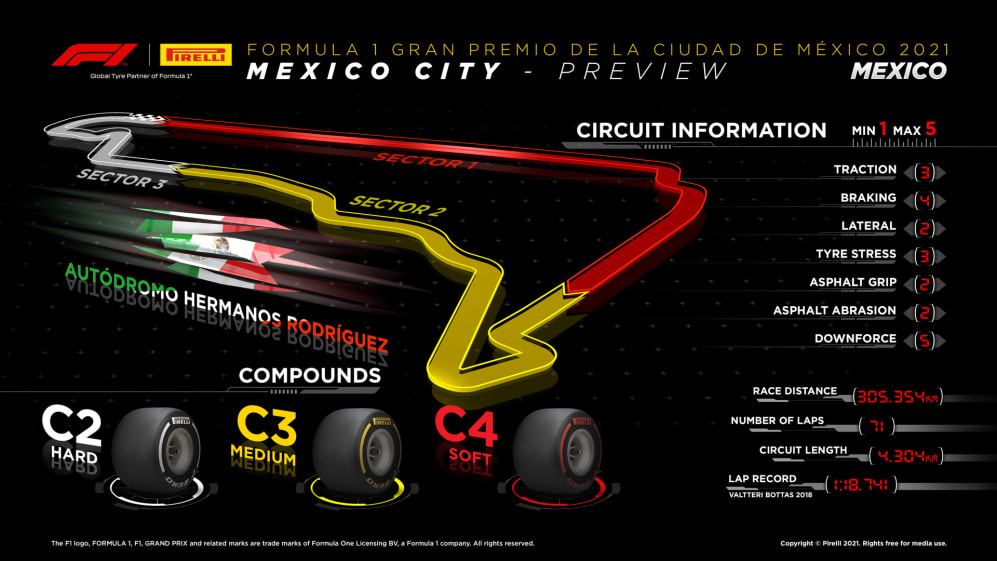 "Last time, the medium and the hard were the main tyres that the teams focussed on during the race: depending on the amount of graining and sliding seen on the soft, this might be the case again this year. So understanding the performance gap between the soft and the medium will be key for qualifying.
"Mexico is a historic and exciting circuit, so after a two-year absence, we're delighted to be heading back. The race is held at roughly the same time of year as it was two seasons ago and there are no significant track alterations since then – apart from one small bit of resurfacing before Turn 1 to level out a bump – but the cars have changed a lot so it's hard to say if the data from 2019 is still relevant."
Support this weekend comes from NACAM Formula 4, from which Pato O'Ward graduated. The Mexican IndyCar driver will test for McLaren in Abu Dhabi later this year.
For more information about Pirelli's Formula 1 tyres, visit pirelli.com.