What tyres will the teams and drivers have for the 2021 Russian Grand Prix?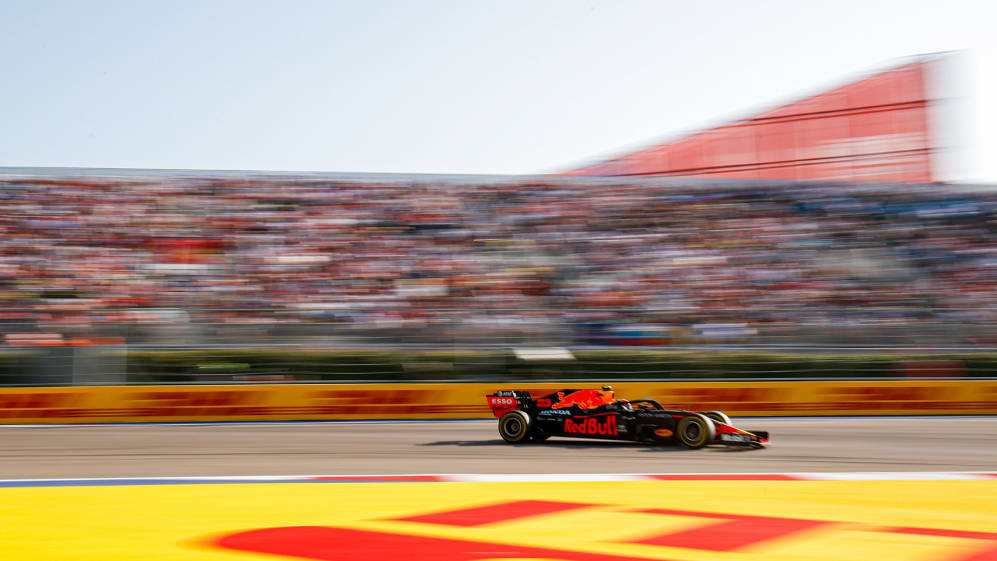 This weekend's Russian Grand Prix will see the drivers use the softest compounds in Pirelli's range for the first time since Austria, as Max Verstappen and Lewis Hamilton prepare to resume battle at Sochi.
The title protagonists ended their Italian Grand Prix in spectacular fashion last time out, a collision at Turn 1 taking both out of the running partway through the race. Now they arrive at Sochi Autodrom, just five points apart in the standings.
TECH TUESDAY: A close look at the halo – and how it 'saved Hamilton's neck' in Monza crash
Pirelli have nominated C3 (hard), C4 (medium) and C5 (soft) tyres for this event – the same allocation as in the 2020 Russian GP that was won by Valtteri Bottas. Each driver will receive two hards, three mediums and eight softs this weekend.
"We've seen in the past that there's been quite a lot of different strategic thinking, with all three compounds on the grid at the start of the race and varying tactics during the Grand Prix," said Pirelli's Head of F1 and Car Racing Mario Isola.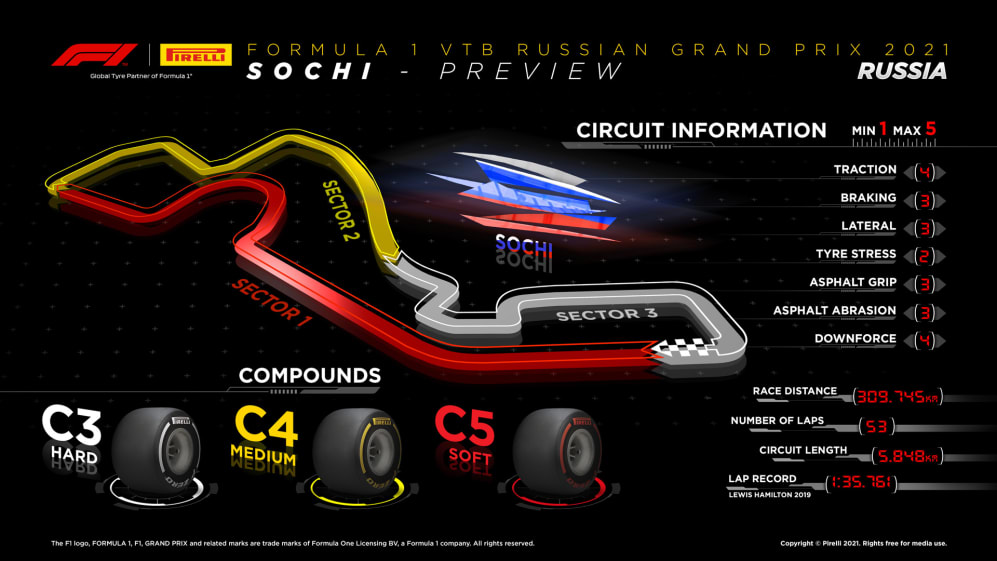 "Last year, the soft C5 performed better than expected and graining levels were reduced over all compounds between free practice and the race, due to high track evolution.
"In the past, some drivers have even tried a very early switch to the hardest compound and attempted to run all the way to the end, but last year this wasn't quite possible as these days the asphalt has matured and is not as smooth as it was in the past. With the extra rubber on track from the very full schedule of support races this time, track evolution and grip should be further enhanced."
READ MORE: Title tension, Ricciardo's form and the Alfa Romeo seat – 5 fascinating storylines ahead of the Russian GP
Pirelli noted that Russia is generally a one-stop affair, with the winning strategy last year a medium to hard-tyre change – while others started on softs and three drivers used all three compounds in a two-stop strategy.
The final of seven Formula 3 rounds also takes place at Sochi with the white hard tyre for use, while Formula 2 resumes this weekend at the same track in an unusual development. Yellow mediums and purple supersofts will be used for the final two rounds of the 2021 F2 season.